The Acushnet Company, parent of the Titleist and FootJoy brands, is not known for taking many chances or issuing wild predictons So it's no surprise that incoming Acushnet Co. CEO David Maher, on a conference call this week with Wall Street analysts, played it close to the vest when discussing the future of the Titleist AVX golf ball.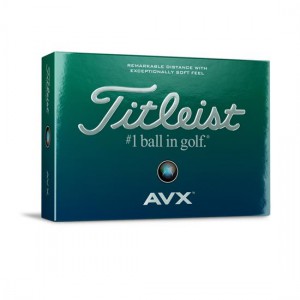 The Acushnet Company recently launched the AVX ball, which is built on the same chasis as the Titleist Pro V1, in test markets in Arizona, California and Florida.
"I'll say it's gone well, we are month in, but really we are cautious about reading too much into the early data,'' said Maher, who on Jan. 1 will replace legendary Acushnet CEO Wally Uihein. "We didn't put a whole lot of product in the market place number one.
"Anytime you put something new out there you are going to get a lift. While we are pleased with the early response, we do want to get a better handle of golfer for feedback. I think we are going to learn a whole lot more over the course of the next six to eight weeks as we get a better sense for repeat purchases. So that's the essence of the test market.''
By the end of the year, Maher said, the company will have to make a decision  of the year we are going to have to make a decision as to where it wants to go from a national launch standpoint.
"If we decide to move forward nationally, obviously there is a whole lot of production activity that needs to happen to support what would likely be some type of Q2 launch, albeit on a finite basis due to simple supply realities,'' Maher said. "But at this point, we really like the product. It's off to a good but as expected start in the market. We still have a lot more learning to do and again, I think by end of the year we will have a good sense for where do we want to go with this golf ball.''