We now have video of the latest Golf Road Warriors campaign! The intrepid quartet of Brian McCallen, Hal Phillips, Tom Bedell and videographer David Whyte put their skills to the test at a trio of excellent courses in and around The Beaches of Fort Myers and Sanibel in Southwest Florida, but the adventures only began there.
You can access the full Fort Myers Video Archive here, or pick and choose from the links below, which pretty much matches the itinerary of the Golf Road Warriors:
Raptor Bay: Our first round was at Ray Floyd-designed course attached to the Hyatt Regency Coconut Point Resort & Spa, our host hotel.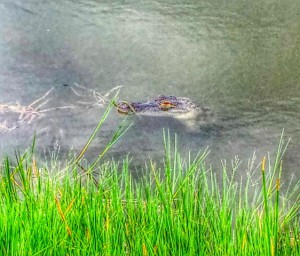 Gator Huntin': What do Golf Road Warriors do when they're not playing golf? Playing miniature golf and feeding alligators.
The Dunes Golf & Tennis Club: Round two was at this sporty waterfront venue on Sanibel Island known for its wildlife–following a stop for the World's Best Breakfast.
Captiva Cruises Dolphin Watch: The dolphins were leaping all around us as we cruise the waters off Captiva Island.
Big Food: The Warriors roll up their sleeves and loosen their belts at The Bubble Room on Sanibel Island, where the servings are anything but modest.
Old Corkscrew: Our final round was at this Audubon-certified course by Jack Nicklaus that ranks among the most challenging layouts in the state.
Naturally there are plenty of in-depth articles about all this as well. Follow all the adventures of the Golf Road Warriors here: Golf Road Warriors Fort Myers.