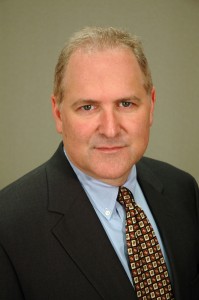 Augusta, Ga. – Club Car announced Feb. 23 that company president and chief executive officer Gary Michel has been named to the Advisory Council of The Environmental Institute for Golf, the philanthropic organization of the Golf Course Superintendents Association of America dedicated to strengthening the compatibility of golf with the natural environment.
Michel will represent Club Car and parent company Ingersoll Rand, a longtime supporter of The Institute, on the Advisory Council. The Council, which is headed by World Golf Hall of Fame member Greg Norman, provides guidance to The Institute's board of trustees in the areas of outreach, fundraising and strategic planning.
In addition to Norman, The Institute's Advisory Council includes some of the golf industry's most respected business leaders and PGA Tour players. Council members work to enhance The Institute's relationships with donors and communicate the importance of the work conducted by The Institute.
"I'm honored to have the opportunity to contribute to the work of The Institute and continue to strengthen golf's stewardship of the environment," said Michel, who follows Ingersoll Rand chairman Herb Henkel to the council position.
Club Car is the world's leading manufacturer of zero-emission vehicles. Club Car's efficient battery-powered electric vehicles eliminate an estimated five million cold starts a year, thereby reducing pollutants in the air by an estimated 380 metric tons.
Club Car has been one of the most respected names in the golf industry for more than half a century. The company's dependable and efficient Precedent golf cars and Carryall Turf utility vehicles are integral to the successful operations of thousands of courses in the U.S. and around the world. The world's largest manufacturer of electric vehicles is also recognized as an innovation leader. The Visage Mobile Golf Information System is the latest in a long line of technical advances that improve the golfer's experience as well as help courses operate more efficiently. The Augusta, Ga.-based company is equally respected for the support it provides the game's leading associations and organizations, including the PGA of America, the NGCOA, GCSAA, CMAA, The First Tee and the Executive Women's Golf Association. 
The Environmental Institute for Golf is a collaborative effort of the environmental and golf communities, dedicated to strengthening the compatibility of golf with the natural environment. The Institute concentrates on delivering programs and services involving research, education and outreach that communicate the best management practices of environmental stewardship on the golf course. For more on The Institute, visit eifg.org.