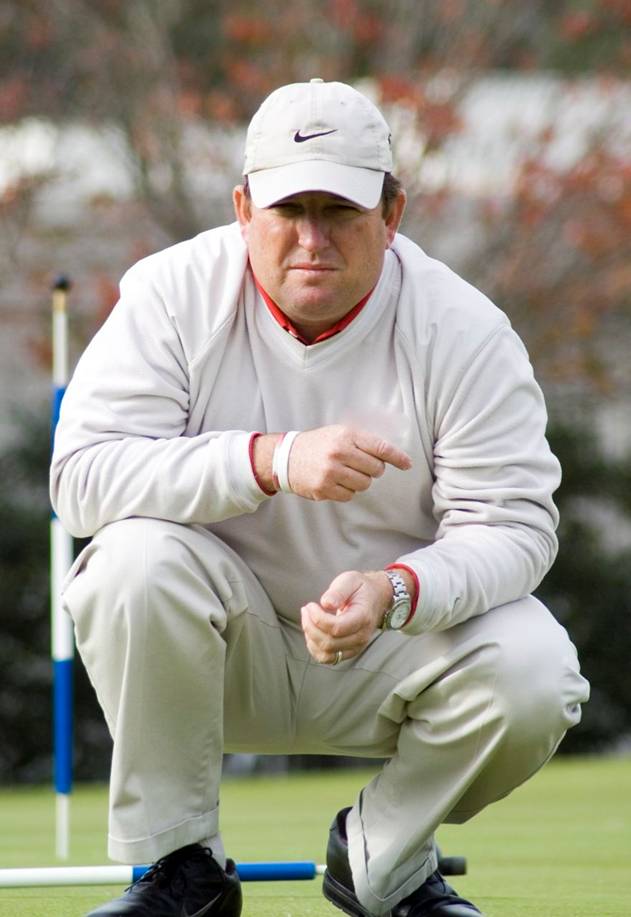 Quick, what country has produced the men's individual winner or runner-up in three of the last five NCAA Championships? If you guessed the United States, you're wrong. If you guessed America's hockey-loving neighbor to the north, you certainly know your college golf.
 Yes, led by defending NCAA national champion Matt Hill of North Carolina State University and '08 NCAA runner-up Nick Taylor of the University of Washington (former Washington player James Lepp won the NCAA title in '05), Canada, of all places, can now claim the crown as golf's collegiate kings.
 Meanwhile, as Taylor and Hill continue to put Canada on the global golf map, the two players were ranked No. 3 and 6, respectively, in the latest R&A World Amateur Golf Rankings,
a growing number of Canadian junior golfers are heading south for specialized golf training and excelling at the highest levels of American Junior Golf Association competition. Nicole Zhang of Calgary, who was recently named to the AJGA's Rolex All-America team, is one such player.
  Of course, Canada isn't the first arctic-like country to make a name for itself in golf. Sweden certainly debunked any myths that great golfers can't come out of frigid climates.
  So how does one explain the sudden emergence of top-flight Canadian collegians?
  "Mike Weir," says longtime junior golf guru Gary Gilchrist, who has his own namesake golf academy near San Luis Obispo, Calif., and Orlando, Fla., after running IMG and IJGA's junior golf academies for 15 years. "Mike Weir has taken Canadian golf to another level. He's such an athlete. And he's all about being an athlete and being the best at his game. Once you have a winner like him who's won a major championship, it absolutely uplifts an entire country and motivates the younger generation to get to the next level as well."
 That motivation is clearly evident at the AJGA, where Canadian AJGA membership has steadily risen over the last few years. For example, the number of Canadian AJGA golfers has almost doubled since 2006, jumping to 100 members from 60. There were 79 and 89 members in '07 and '08, respectively.
Gilchrist saw a number of young talented Canadians this summer playing in his Gary Gilchrist Golf Academy Junior All-Star Series, a nationwide circuit comprised of 12 tournaments for 12-15 year-olds.
"Canadians are training more, training harder and more of them are coming to America and going to college," Gilchrist points out. "Whether it's juniors, amateurs or professionals, Mike Weir has pretty much lit the torch for Canadian golf."
 One thing Gilchrist has noticed is better planning and more "focused efforts by various Canadian golf federations, country clubs and junior golf organizations," he adds.  Consequently, you're starting to see the next generation of golfers who are "more prepared, more focused and more successful" at younger ages.
 At this year's Gary Gilchrist Junior All-Star Series event at Boyne Highlands, Komoka, Ontario natives Al Amos and son, Ryan, were impressed by the caliber and quality of the AJGA event and players, and the concept of full-time golf academies like Gilchrist and others. Amos said "there's nothing like this in Ontario" and sees more Canadians embracing this quality of specialized golf programming.
 At the Gary Gilchrist Junior All-Star at Penn State, Paul Nedoszytko, whose son Michael was competing as an AJGA rookie from Scarborough, Ontario, also believes Canada is a growing market for world-class AJGA and academy programming. For the past three years, Nedoszytko, like many other Canadians, would send his family to Florida and South Carolina during their March break from school and incorporate family vacations into golf training.
 "Canada is a huge untapped market," says Nedoszytko, referring to elite junior golfers.
  One person who understands the true potential of Canada's future golf market is junior golf coach Nick Starchuk of Oakville, Ontario. A former Class A Canadian PGA Golf Instructor at Oakville's highly acclaimed Glen Abbey Golf Club from 2004-2008, Starchuk is now at the Gilchrist Golf Academy.
  When asked how to describe golf in Canada, Starchuk says there's two seasons for golf – "indoor and outdoor, with each lasting about five months." 
 "During the season we are playing the game and improving our short game where in the winter we are improving our swing, physique and mental strengths," adds Starchuk, who played college golf at  Kentucky State University. "Hitting balls into a net can sound difficult for five months but the changes that we have witnessed with players focusing on their positions and motions rather than ball flight is amazing. Canadian juniors are able to improve just as fast as Sunbelt players because of our (systemized training) schedule."
So long as golfers like Taylor and Hill keep winning the big matches, Starchuk sees the Canadian Connection growing throughout the world.
"It's giving us hope that we don't necessarily have to play on grass year round," Starchuk adds. "We're finding ways to be elite players through our own systems and programs. The biggest thing is it's showing our juniors that we have coaches that truly coach at the elite level just like those in the States. And we've found a way to get it done even though our season is only five months."
In Gilchrist's opinion, Canadian golfers are indeed at no disadvantage when it comes to golf, despite their unfavorable year-round climate.
"When people live in places with challenging weather, they appreciate the days when it's nice," says Gilchrist, who's trained the likes of professional golf stars Michelle Wie, Paula Creamer, Sean O'Hair and Oklahoma State standout Morgan Hoffmann. "It's not about quantity. It's about quality. For a  lot of golfers, regardless of where you're from, when you want to be the best, you create a plan and diligently work on that plan until you achieve your goals."
So far, it's a plan that seems to be working just fine in Canada.
–30–