By Scott Kauffman
Temple Terrace Golf & Country Club Inc., one of golf's most historic courses controlled by a municipality, is now being run by Integrity Golf Company of Orlando.
Integrity Golf, one of the largest golf course operators in the world, took over the club's operations Feb. 3 after Temple Terrace's full voting membership unanimously approved the change Jan. 31.
Temple Terrace City Council unanimously approved the new lease agreement two days later, giving the struggling Temple Terrace club another shot of surviving after recent financial struggles.
Temple Terrace Golf & Country Club is one of Florida's most historic golf properties and a longtime private club. In 2012, the Temple Terrace golf course became the second Florida course listed on the National Register of Historic Places. 

To create the Tampa-area golf course, Temple Terrace developers hired Scottish born Tom Bendelow, one of the world's most prolific early golf course designers. In 1921, Bendelow arrived from Chicago to look over the Temple Terrace property and was impressed with the beautiful, natural location for a golf course along the Hillsborough River. Work began on the course later that year, and the first nine holes were open for play in 1922. The following year, the 18-hole golf course was completed and officially opened. At over 6,600 yards it was one of the longest golf courses in Florida at that time.
The course is laid out in a "returning nines" design. The idea of returning nines – where a course has two loops of nine holes, each beginning and ending at the clubhouse – dates to the early nineteenth century, and has become a standard approach for golf course design. Today, the 18-hole, par-72 golf course features four sets of tees that stretch from 5,400 to 6,400 yards, winding through the historic Temple Terrace Estates community.
 "When we met Gene Garrote and his executive team you knew you were dealing with absolute true professionals," said Temple Terrace Golf & Country Club board president Paul Richardson. "With Integrity Golf's resources, agronomic support and management expertise in helping turn around private clubs like ours, our membership and the community is really excited about the future. Temple Terrace Golf & Country club is a vital part of Temple Terrace and is very important to all residents."
Besides Temple Terrace, Integrity Golf has created a niche restoring a number of other historic private clubs, including Rio Pinar Country Club in Orlando, Capital City Country Club in Tallahassee and Frosty Valley Country Club in Danville, Pa.
 "We are honored to be associated with one of Florida's historic golf course properties," Garrote said. "We see so much potential with the golf course, property and membership. Our team is eager to start shaping the next chapter of Temple Terrace Golf & Country Club.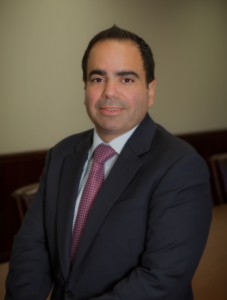 Temple Terrace Golf & Country Club also is noted for hosting the highly popular U.S. Professional Hickory Tournament. Scheduled for February 20-22, the tournament attracts avid golfers from around the world, featuring ancient "hickory stick shafts" and gutta percha balls.
Based in Orlando, Fla., Integrity Golf Company owns and operates 41 private clubs, daily-fee facilities, municipal courses and resort properties throughout the United States. The private company's portfolio of highly acclaimed properties is currently represented in Florida, New York, Tennessee, Pennsylvania, North Carolina, South Carolina and Kentucky