Homemade Cranberry Sauce!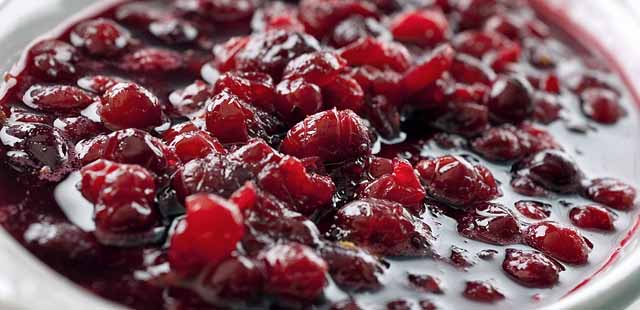 This sweet and tangy cranberry sauce makes an excellent side dish for poultry, especially Thanksgiving Turkey. Did I mention it's also healthy? Instead of using processed sugar, this recipe calls for the juice of an orange, dried cranberries andStevia for its sweetness.
Ingredients
1 package cranberries, fresh
½ cup orange, juiced
To taste, orange zest
¼ cup cranberries, dried
10 packets SweetLeaf Sweetener
6 drops Valencia Orange Stevia
Instructions
Add all ingredients to a heavy-bottomed saucepan & bring to a boil. Reduce heat to a simmer. Stir every few minutes until the berries start to burst & sauce thickens. Add more orange juice if necessary to desired consistency. Be careful not to overcook. Remove from heat & transfer to a shallow dish to cool.
Resources
Pretty Sweet Sweetener: Stevia
More Stevia SweetLeaf Recipes
50 CNK Approved Healthy Thanksgiving Recipes
5 Tips for a Perfect Roast Turkey
Make The Turn Nutrition is facilitated by CNK. Click Here to learn more!

Tags:
cate munroe
,
cates nutrition kitchen
,
cranberry sauce
,
golf nutrition
,
holiday recipes
,
homemade cranberry sauce
,
nutrition for golfers