Healthier Cocktails!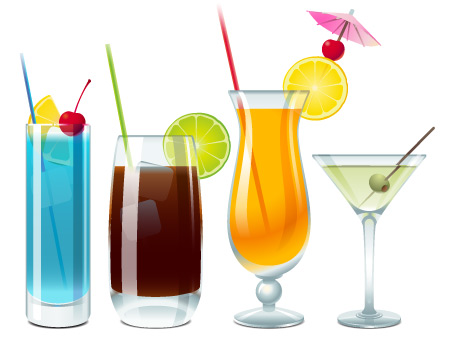 Are you looking for healthier cocktails? The good news is you can ditch the high fructose corn syrup, aspartame, and other artificial sweeteners without having to say sayonara to soda. Now you can satisfy your carbonation cravings, with Zevia. Sweetened with stevia and erythritol, Zevia has zero effect on blood sugar. Zevia comes in all different flavors including: Black Cherry, Cherry Cola, Grapefruit Citrus, Grape, Strawberry, Mountain Zevia, Lemon-Lime, Orange, Cola, Lime Cola, Cream Soda, Dr. Zevia, Ginger Root Beer and Ginger Ale.
Zevia Facts
All natural diet soda
Zero calories
Zero sugar & carbs
Zero effect on blood sugar
Zero artificial ingredients
Gluten-free
Packaged in recycled aluminum cans
RumZe Cola
2 ounces rum + 4 ounces Zevia Cola + slice of lime
Vodka Twist
2 ounces vodka + 4 ounces Zevia Twist + splash of club soda + slice of lime
Zemosa
2 parts champagne + 1 part Zevia Orange + orange peel & zest
Zevia Screw
1.5 ounces vodka + 5 ounces Zevia Orange + orange peel & zest
Orange Creamtini
4 ounces Zevia Orange + 1.5 ounces vanilla vodka + 1/2 ounce heavy cream
Root Beer Float
Zevia Root Beer + 1.5 ounces vodka + vanilla extract
Zevia Mojito
Zevia Twist + lime slices + 8 spearmint leaves + 1.5 ounces rum
Mint Julep
Zevia Twist + lime + mint + vodka + ice
Strawberry Margarita
4 shots tequila + 2 shots triple sec + handful fresh strawberries + Strawberry Zevia + 1 cup of ice
Grapple
Apple flavored vodka & Zevia Grape
Zalty Dog
Gin, Zevia Grapefruit Citrus & a salted rim
Please drink responsibly!
Make The Turn Nutrition is facilitated by CNK. Click Here to learn more!

Tags:
cate munroe
,
golf instruction scottsdale
,
golf nutrition
,
golf schools arizona
,
healthier cocktails
,
Jeff Ritter Golf
,
make the turn
,
nutrition for golfers
,
zevia