Ask any PGA Member whether to play from the red or white tees and, depending on your golf skills, their response should be clear as black and white. Ask that same pro the difference between red or white wine and, aside from the obvious, the response would be more complex. But more importantly, that golf professional would not be in a position to furnish a qualified judgment for both situations. That is, unless the questions were being directed to Greg Anderson, the only PGA Member who has also earned the title of Wine Sommelier.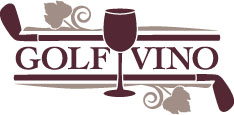 Anderson, currently a Life Member of the PGA and Member since 1986, worked his first ten years in the business for American Golf in California, during which time he held positions of General Manager, Head Golf Professional and Director of Instruction. However, it was Anderson's subsequent golf stint that would eventually drive him down one of life's doglegs.
Nine months after the devastation of Hurricane Iniki on Kauai, Anderson took over as Head Golf Professional at Princeville Resort, Makai Golf Course in 1993, and, within several months, wound up having a fateful encounter with Jess Jackson, who modestly introduced himself as a lawyer. Turns out he was also a visionary leader in the wine industry– and golf addict – who had founded Kendall-Jackson Vineyard Estates.
Throughout the following several years, Anderson became Jackson's personal golf director and the two worked diligently to devise plans for two world-class golf resorts in California. After cultivating a close relationship with the acclaimed vintner, Anderson could not resist the seduction of helping Jackson's dream come true in the vineyard covered hills of Sonoma County so, with his invite, Anderson returned to his native turf in 1998, and started blending his golf and wine worlds. The two have since aged into the perfect pairing.
During Anderson's ten-year (1998-2008) assignment with Jackson Family Wines, he worked as both Director of Golf and Golf Concierge and was, thereby, granted extraordinary entrée into the wine culture. With that access in his pocket, Anderson not only popped the cork on his new venture, GolfVino but he succeeded in completing an intense educational program known as The Court of Master Sommeliers.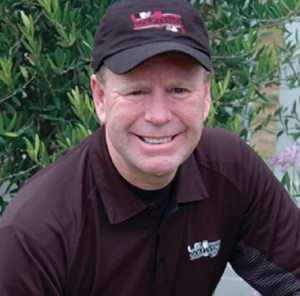 "This three-day class of training definitely brought back memories of the PGA Schools for me," said Anderson. "I felt as though I knew a lot about the game and rules of golf but studying French, Italian and other international wines was a whole new ballgame. In the end, however, I was very satisfied with a passing grade and my new title of Level-1 Wine Sommelier."
Unfortunately, the goal of the luxurious mountaintop resorts fell short but it didn't prevent Anderson from capitalizing on the three vital ingredients to the success of a business he learned from Jackson – Quality! Quality! Quality!
With Anderson's time spent marketing specific wine brands and entertaining VIP guests of Jackson Family Wines, he was afforded the opportunity to merge his two passions to create elite golf and wine adventures using the world-renown Napa Valley and Sonoma County wine regions as the backdrop. Now, years later and after just leaving his Director of Golf position at Braemar Country Club in Southern California, Anderson is pursuing GolfVino Tours and Wine Club full-time.
"There's a market and a demand for what I'm providing," says Anderson. "For me to utilize my knowledge of both the golf and wine industries, GolfVino can provide a group of four to eight couples with a memorable experience that allows them to kick the dirt, hopefully, not on the golf course but in the vineyard, and to learn about winemaking and the history of the areas through intimate behind-the-scenes tours of private wineries and vineyard estates not available to the public."
Some of the tour stops have included such wineries as Freemark Abbey, Cardinale, Stonestreet, Matanzas Creek and Arrowood but with over 400 tasting rooms in Napa Valley and 350-plus throughout Sonoma County, there's plenty of inventory to compliment the world-class golf venues Anderson has entrance to, including Chardonnay Golf Club, Silverado Golf Club and Sonoma Golf Club. Combined with winemakers dinners, boutique and resort accommodations, spas, and shopping, Anderson can customize memorable tours for discerning golfers who appreciate the wine country lifestyle.
With GolfVino's success, Anderson has now expanded its offerings to other California golf and wine playgrounds like Santa Barbara County and Monterey County, with plans to hit international destinations like Italy, France, New Zealand and Australia within the next couple years.
Whether wearing his golf or sommelier hat, Anderson understands the key to both is quality service so, for his customers to fully appreciate their swing through wine country, he encourages them to not drink and drive unless on the golf course and, in which case, to tee it up responsibly!
For further information how PGA Members can take advantage of GolfVino Tours and Wine Club memberships, email Anderson at greganderson@pga.com or call (707) 696-1621.
(story first published in the January 2014 issue of PGA Magazine)