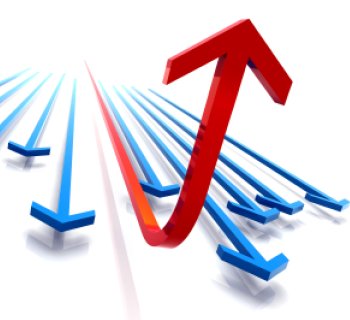 Sometimes you have to move out of "home sweet home" to realize the life you were meant to live!
There is a time when "home sweet home" simply isn't and it's time we move on and build and establish a better home. What am I talking about?
In both coaching others and being coached myself, I either been told or noticed some old habits or beliefs were keeping me from reaching my goals. Why did I keep doing them? The answer is simple. We often cling to non-serving habits and beliefs simply because they are "home" to us – they feel comfortable and safe.
If we are honest with ourselves, sometimes our home can become a bit messy, even ugly and dated. Perhaps the place needs a painting, carpets cleaned, furniture or appliances replaced. Maybe we have even stopped noticing that there's a dank odor that evokes a damp, dark prison of non-serving habits and lethargy, permeated with fear. As a coach, it's easy for me to see; for myself or you it might be a bit more challenging.
Yes, we enjoy the safety, familiarity, and comfort of our home, but if we pause objectively we will find that these routines that have built up are in actuality pure limitation.
With help from my coaches, I could readily see that it was time to move out of my house and locate to a better neigbhorhood. A new home and neighborhood would provide me a better view of my goals, purposes, and desires. Just perhaps you might envision yourself as always moving to a better home.
Don't let yourself become a prisoner of your current home, because it probably isn't all that sweet. What might have served you years ago doesn't fit or is worth of you today. Identify the habits and beliefs that have held you back. What might the "best you" look like and differ from the "current you?" Accept that your current "home" may have been hastily built only to keep you temporarily safe from growth and risk. Then leave. Whether with the assistance of a coach like me or even a do-it-yourself project, there are many sets of exciting blueprints around!
Bob Fagan is a performance coach specializing in the fields golf, life, and business and can be reached at rsf4653@aol.com.