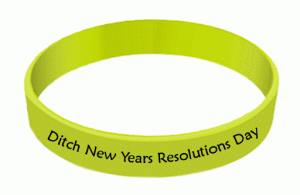 If you are one of those who wait until January 1st to enact changes in your life, here are six you might consider making right now.  If not, why not start today with your own. Better yet Don't Resolve, But Intend and Act!
Eat Better. As you approach the Holidays, don't skip your favorite treats, but rather watch your portions and skip the between-meals snacking. And minimize also your alcohol consumption.
Exercise more. Take a brisk walk or fashion an in-home workout. Don't allow dropping temperatures to be an excuse for not exercising.
Volunteer. The best prescription for curing depression or just the Holiday blues includes exercise and also serving others. Use your imagination as the possibilities are endless. Perhaps someone needs a driver or a food bank or soup kitchen could use you. How about visiting a senior or assisting with an animal shelter or rediscovering a lonely neighbor?
Forgive someone who has angered or hurt you. Isn't this the perfect time to gift yourself the gift of forgiveness for all forgiveness is essentially self-forgiveness?
Schedule Physical and Financial Examinations. Medical and financial problems seldom improve when ignored or gone unnoticed.
Ease off your electronic devices. Replace electronic contact with human contact whenever possible. And take time to make quiet time for yourself. When you eliminate all the "noise" around you, you may just discover exciting new possibilities, creativity, and peace. Can you imagine any better gifts?