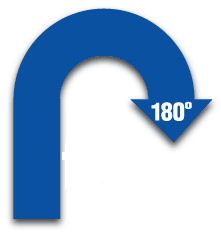 It's been said that good management is no more than organized common sense. When encountering a turnaround situation, here are six quick points that you will want to want to avoid in the vast majority of cases. Surprisingly, I see many of these ignored.
1.   Do not trim your salesforce, the people who are selling your product. Yes, you may want to let go of poor performing individuals and find better people, or eliminate regional sales or management sales positions, but not the people who are fueling your income.
2.   Never cut quality. Not only will you send a negative message to your customers, but your employees and/or distributors as well.
3.   Don't spend too much time managing the numbers. It's better to learn about your culture, customer, and work associates. Are there too many layers of management? Are people working under a climate of fear/mistrust, and how honest, candid, and flowing are the communications?
4.   Don't cut advertising. Advertising dollars are not as discretionary as you might assume. You may need to change your agents, media, or switch to higher margin products/services focus, but this point of presence before the customer is critical.
5.   Don't count upon an acquisition of divestiture to cure problems. While these may be intermediate term solutions, they are essentially longer term projects that will divert your attention and staff even more in a very critical time period.
6.   Don't make promises or commitments you can't absolutely keep. This should include employee associates, vendors, customers, stockholders, lenders, and lenders if applicable. Turnarounds are manufactured first and foremost by people, and they won't trust you if your word is suspect – your effort will be lost.