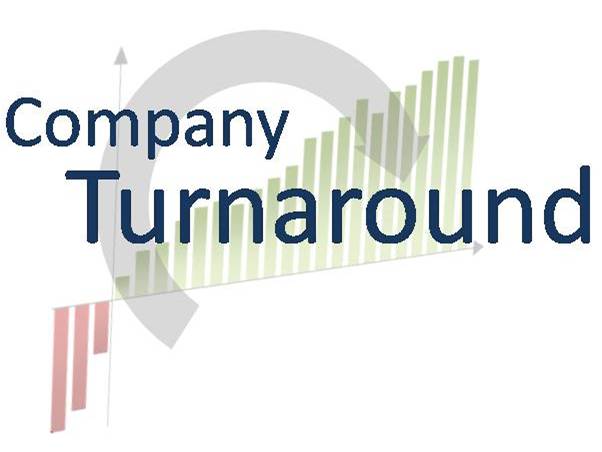 I spent most of my working life turning around troubled operations and companies either as a leader or a consultant and a recurring theme was that company officials were reluctant to acknowledge that their company was in serious trouble. Sadly, the corporate graveyard and bankruptcy courts are filled with executives who wondered,  "What happened?"
Is doesn't have to turn out this way. Here are a dozen indicators that predict trouble and action steps to take in most any turnaround.
Indicators:
1.   Loss of key customers and employees
2.   Decreasing sales and gross margins
3.   Cash flow gets tighter
4.   Three consecutive months of losses
5.   Bank credit lines are near their limits
6.   Low employee morale, high absenteeism, turnover, and distrust
7.   Pressure from creditors for payments
8.   Loss of market share
9.   Changes in the way your customers do business
10.  Technological changes
11.  Major negative income statement surprises
12.  Management unable to consistently achieve critical goals
Action Steps:
Acknowledge the situation and communicate with your associates, clients, suppliers, and creditors in a candid, timely, honest manner.
Manage the cash flow identifying any shortage and develop a 6 to 8 week projection that ties into a yearly projection. This might include accelerating accounts receivable collections, reducing inventory, selling unnecessary assets, and extending accounts payable.
Having bought time, now you must make sufficient changes to assure that a profitable operation emerges. You MUST identify enough projects that will reverse your operating losses by profitability. This will likely include reorganizing management and workforce numbers and compensation.
Set up controls and alarm systems to monitor key areas that affect profitability and cash flow.
Hire a temporary executive or consultant to "quarterback" the turnaround. Typically most companies fail in addressing the previously mentioned steps not for lack of interest, but rather the lack of organizational bandwidth or crisis management expertise. This temporary hire can usually be accomplished in 3-10 months.
Any company threatened by crisis is hit with enormous pressures with its very survival at stake. It is crucial that a full-blown attack be commenced just as soon as problems are identified. Watch your indicators, follow these steps, and hire an experienced temporary "quarterback" to give your firm the best chance of survival.