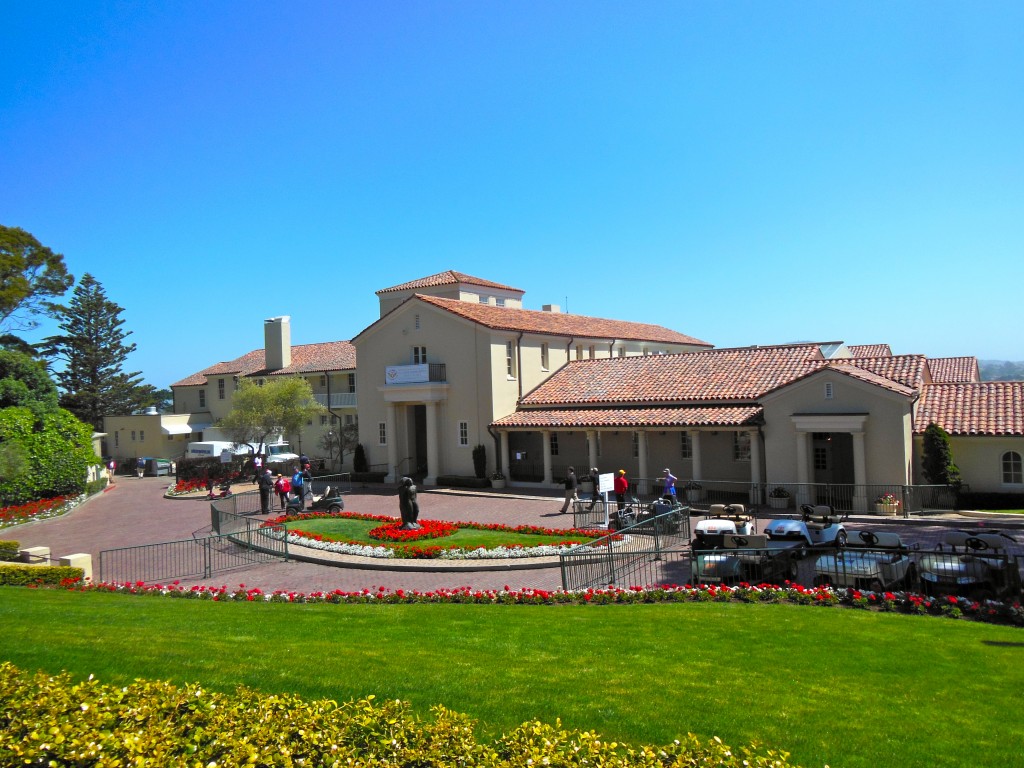 Early Monday morning the peaceful entrance to The Olympic Club clubhouse gives no indication of all the activity or buzz around the place.  (Photo by Robert S. Fagan)
As my friend (PGA pro, US Open Executive Committee Member and Olympic Club Lake Course Recordholder) John Abendroth told me, "Bob, this is not your Grandfather's US Open, and it's not even close to the 1998 one we held here either." What transpires for four brief days in June started seven years ago and it quite astounding.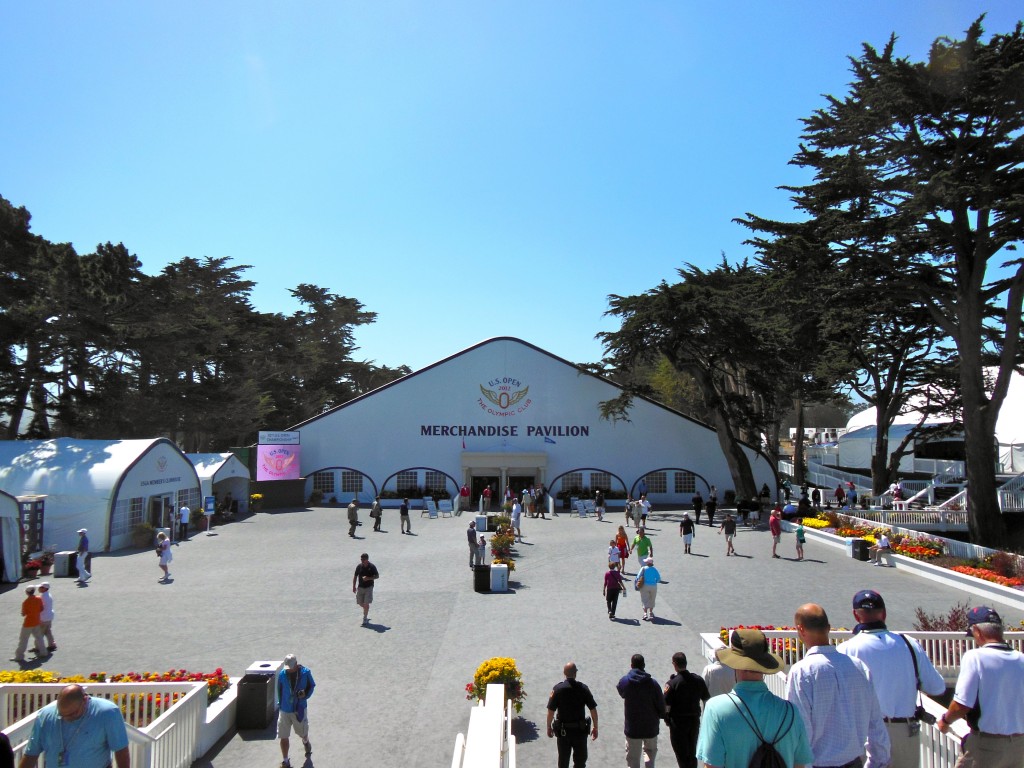 Everything you see in this picture including the immense Merchandise Tent is constructed over a fairway of The Ocean Course.  (Photo by Robert S. Fagan)
John went on to share that the Media Tent and Merchandise Tent both fit into the spacious Olympic Club parking lot back in 1998. This year neither one by itself would. They are gigantic. What's more there are over 170 temporary buildings on the club grounds. The infrastructure that sits overtop the Club's Ocean Course barely reveals that the "other" excellent course at The Olympic Club is serving other purposes this week and won't be ready for play again until October.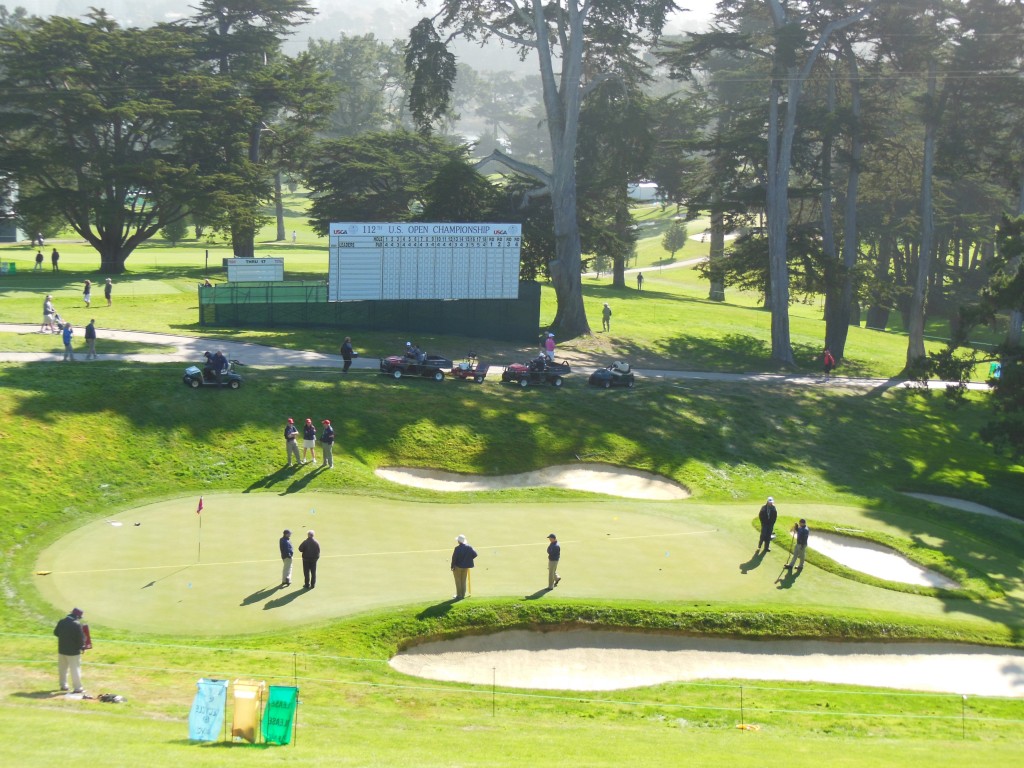 USGA personnel examine the 18th green prior to play. More than one hundred golf course maintenance professions from all around the world volunteer their time here to help and gain valuable experience.  (Photo by Robert S. Fagan)
There is a massive TV complex of buildings and trailers, hospitality tents, temporary roads and parking lots. Spectators park offsite at Candlestick Park and are bused in, police are stationed all around the vicinity detouring traffic. Even with the print media shrinking, there are more than 900 journalists that fills the spacious media complex. American Express, Lexus, the USGA, and others have exhibition tents, and there very visible information centers, disability assistance, and medical facilities that grace the area. And hungry, several options await. Every inch is clean and clear of litter. Flowers have been planted along with shiny white picket fences to showcase the walkways. It's all an amazing transformation atop the Olympic Club's creditable Ocean Course.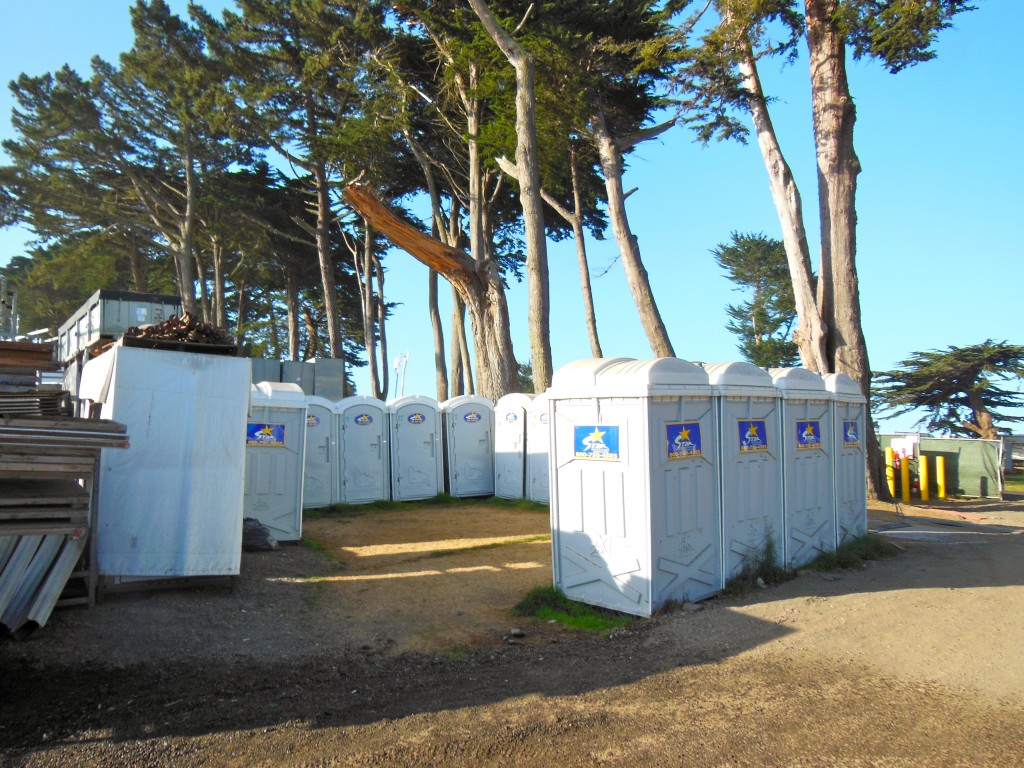 All kinds of equipment is needed – just in case.  (Photo by Robert S. Fagan)
Running a golf tournament is easy, but a tournament of this stature in the most urban US Open setting in America is quite a complex and sophisticated orchestration of people, processes, and events.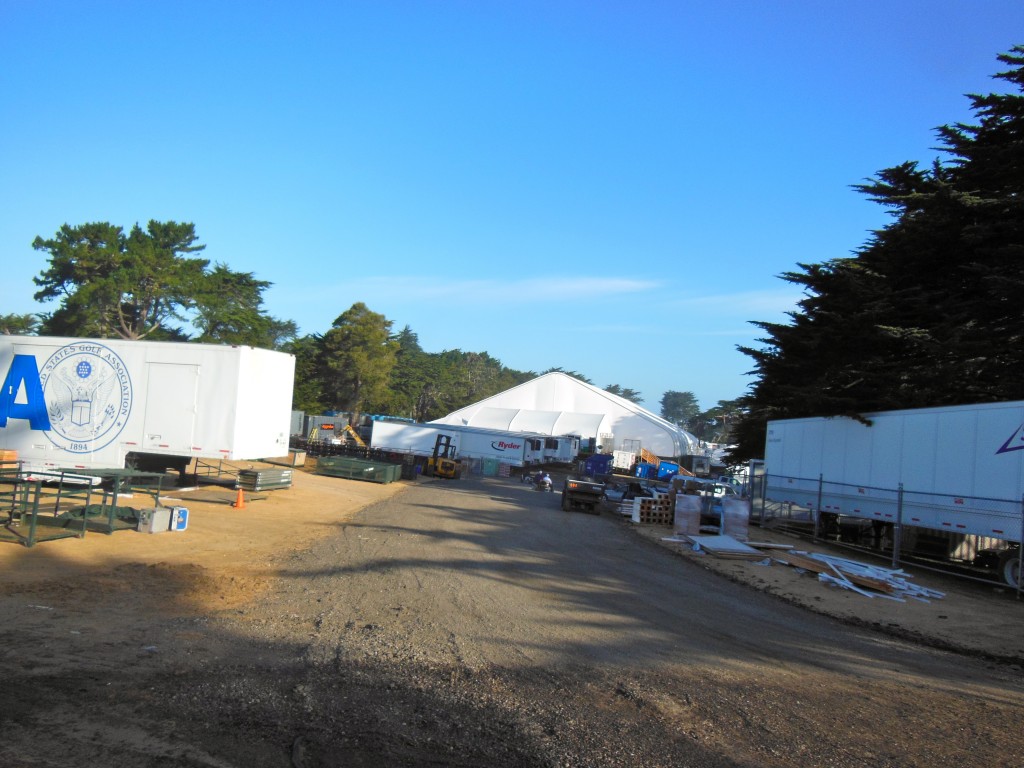 Roadways and equipment buildings are temporarily constructed on The Ocean Course.  (Photos by Robert S. Fagan)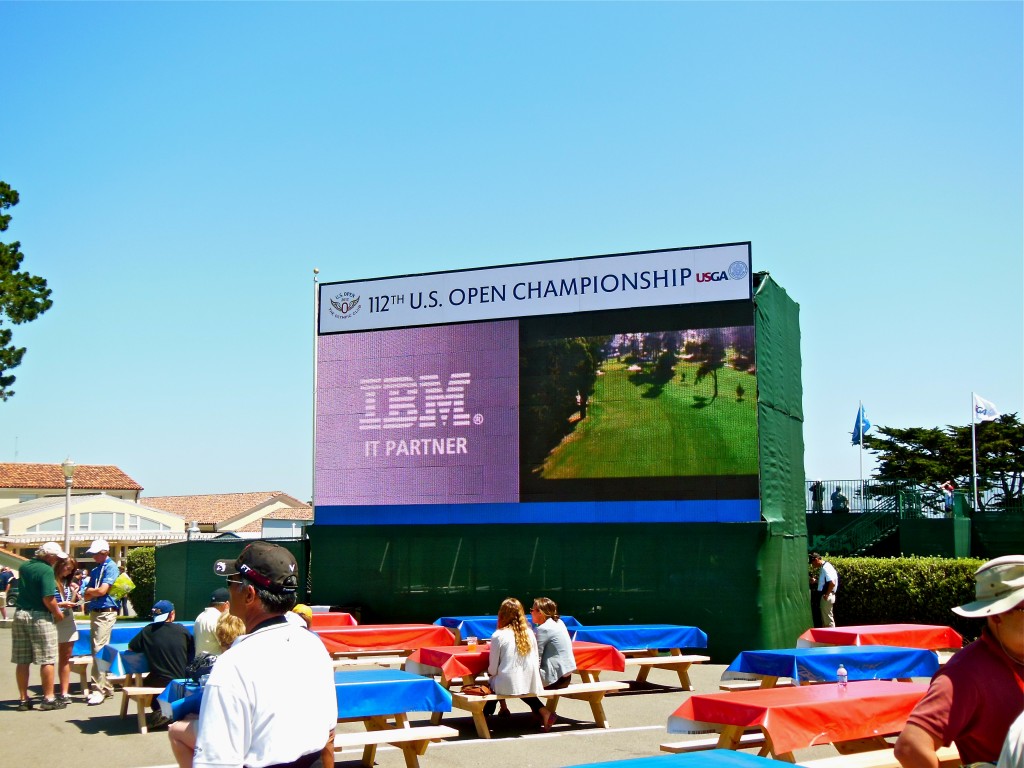 Large electronic screens provide spectators with the television feed of the action.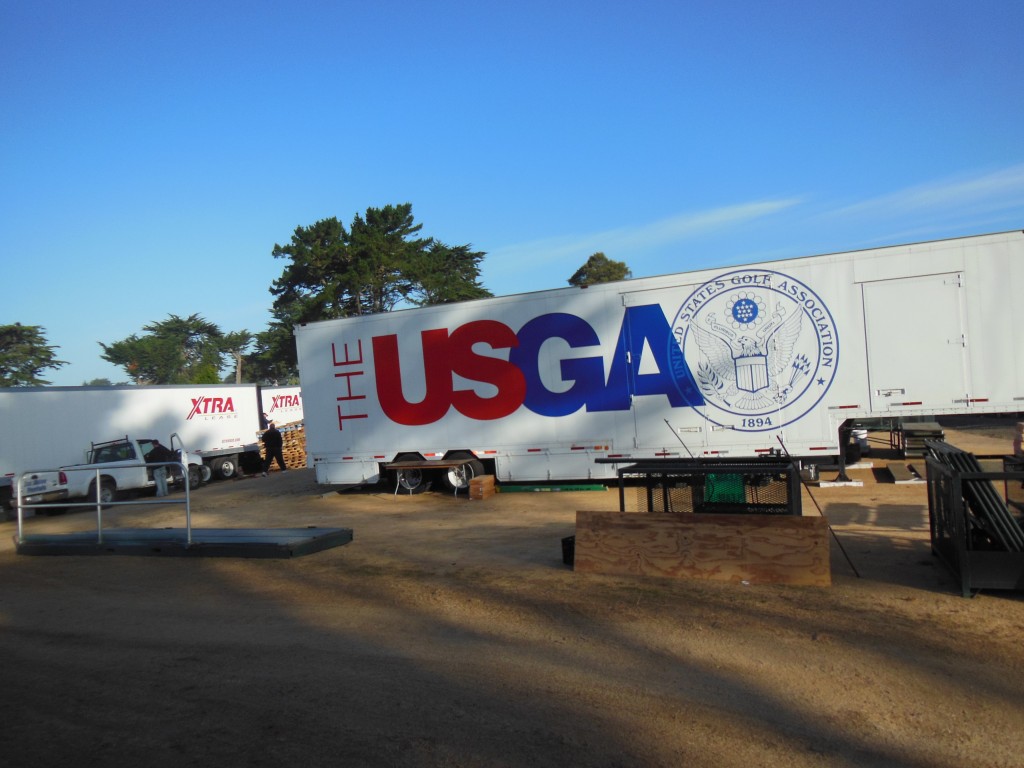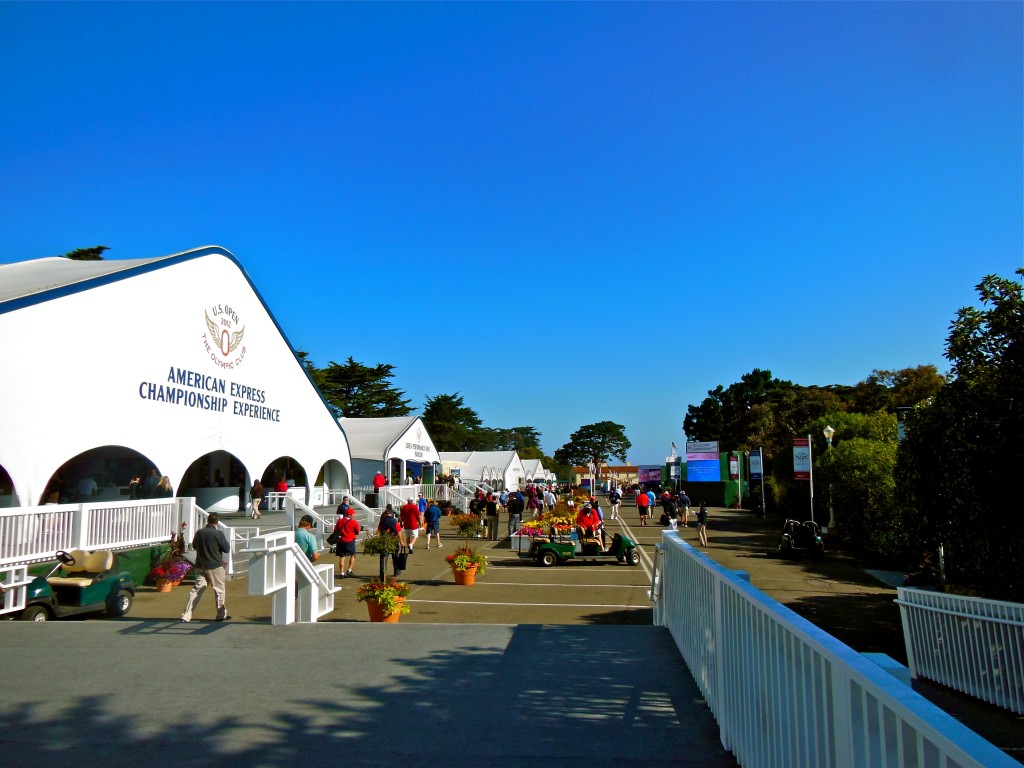 The avenue of the pavilions is located where the Olympic Club members usually park.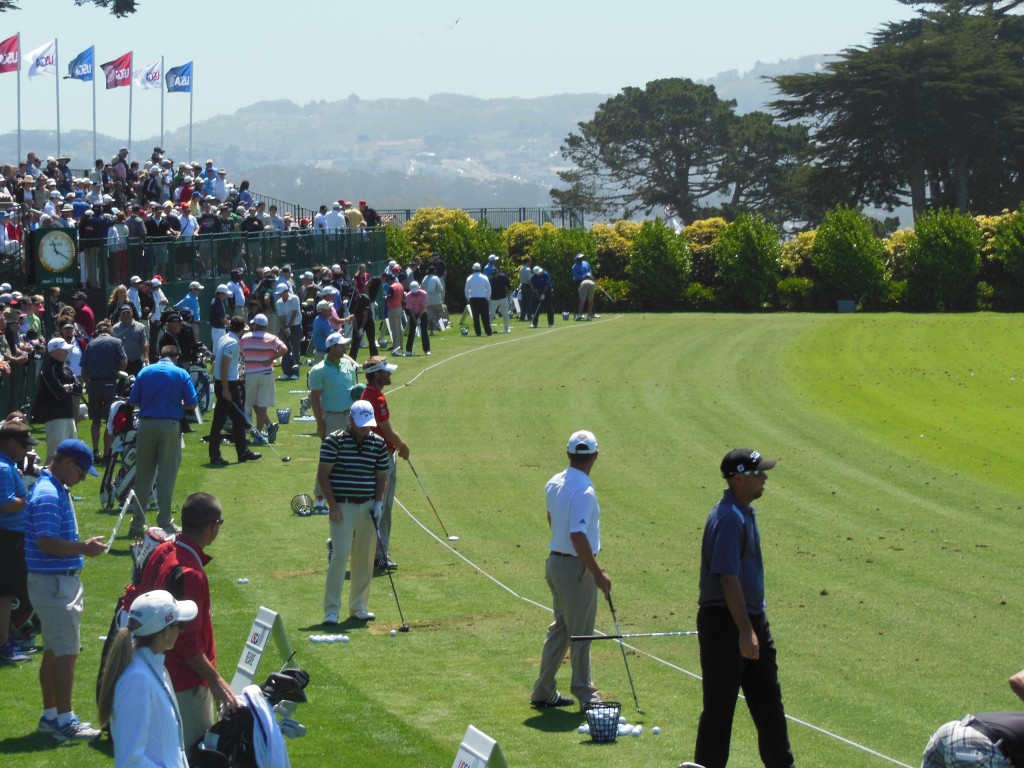 The Practice Range is a casual affair on a Monday afternoon.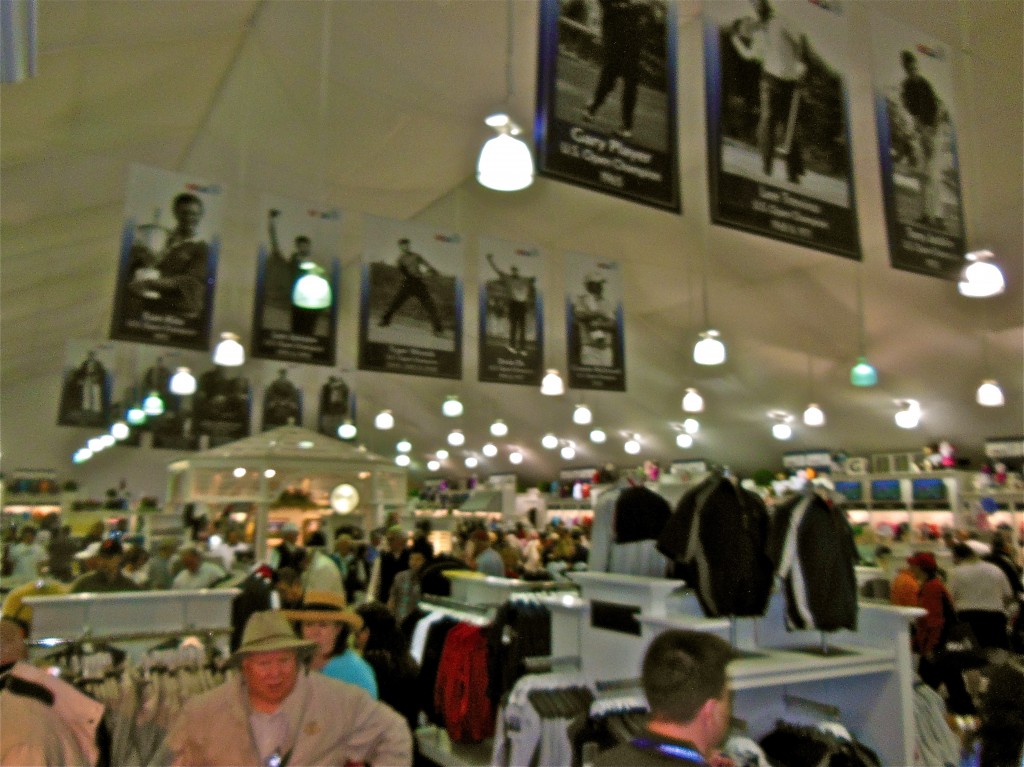 Inside the immense and busy US Open Merchandise Tent that reportedly does in excess of $1 million sales a day.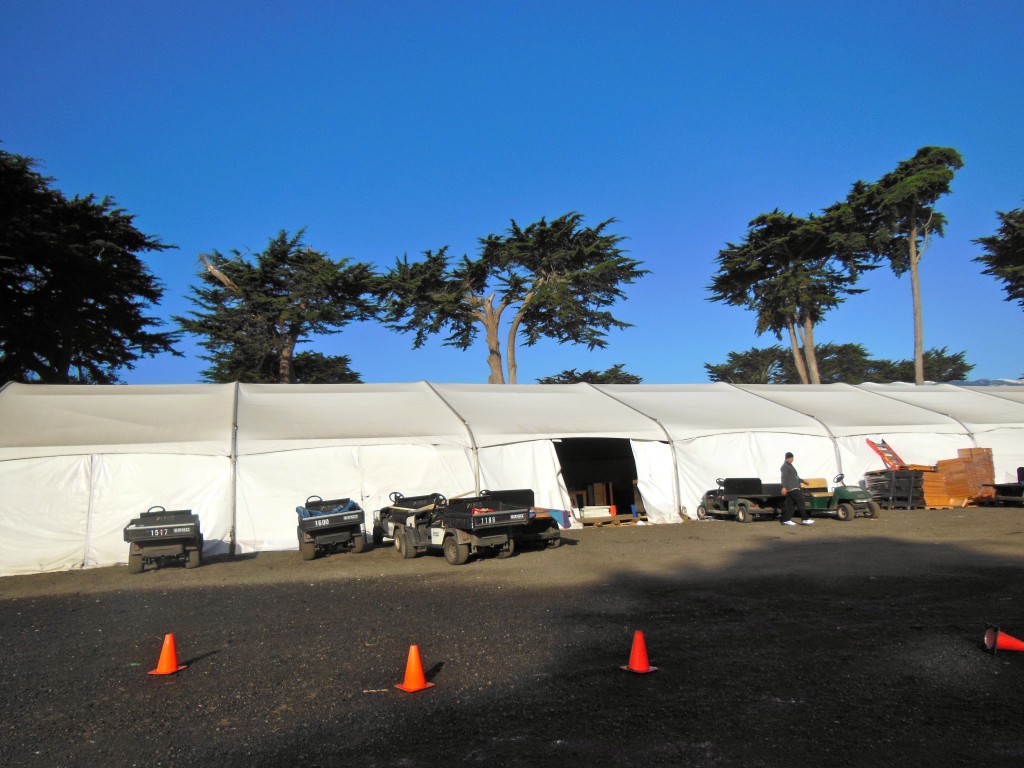 A temporary maintenance shed to house additional equipment for the US Open.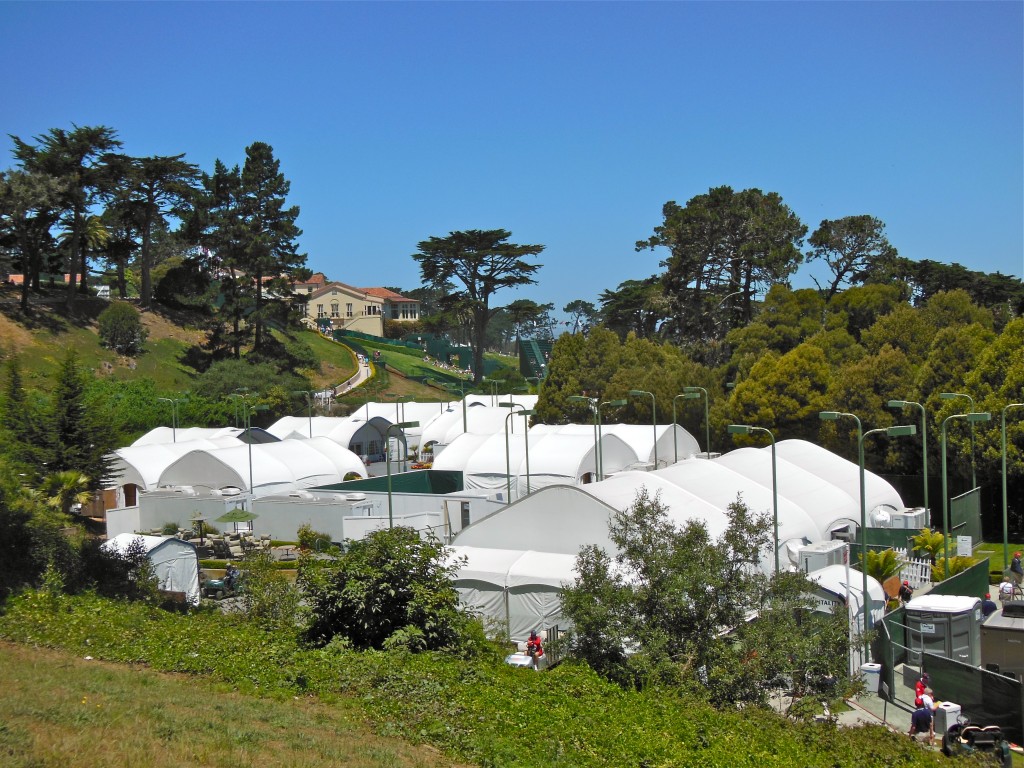 Largely hidden from view just west of the 18th hole is the 'tent village' that accommodates the many volunteers.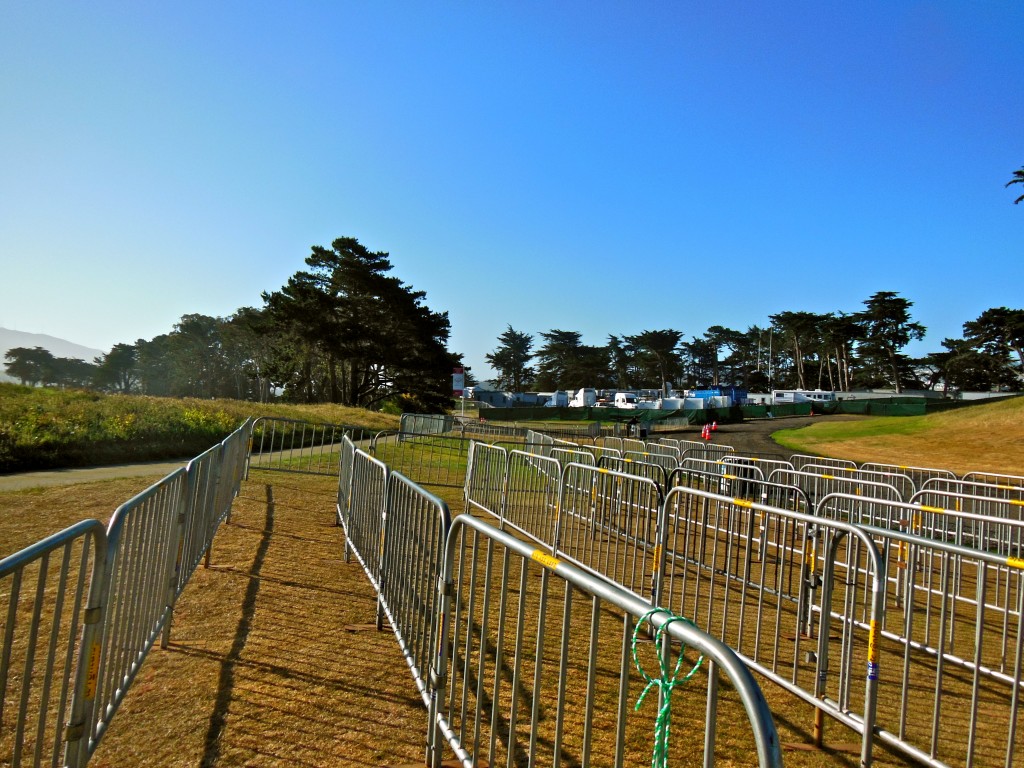 This is not the area for general admission, but rather the shuttle entrance for Media and Volunteers. Happily I never found a wait. In the distance is the NBC Television compound.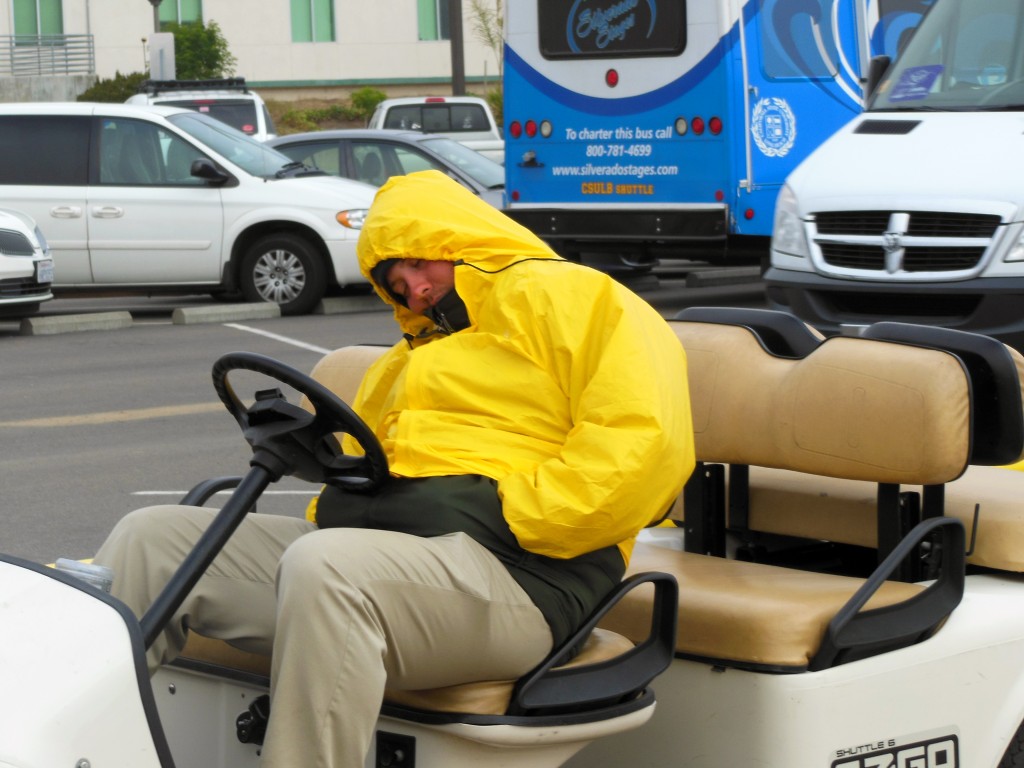 This parking attendant obviously needed a 'break.'