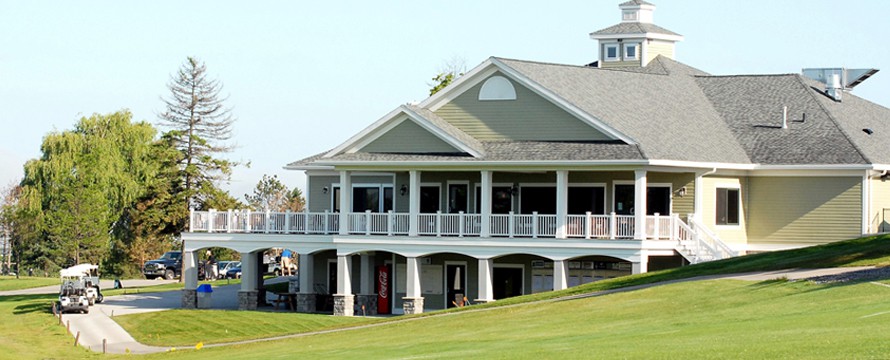 Auburn, New York's popular New York's Highland Park Golf Club has a split personality – the product of two notable architects from different eras. Noted golf course architect A. W. Tillinghast constructed the first nine holes in 1925. In 1973, the facility expanded to eighteen holes commissioning Geoffrey Cornish to fashion the new nine.
Rather than imitate Tillinghast, Cornish kept his nine true to his themes of modern stylized bunkering and big sweeping greens. The result is that you get two very different flavors of golf course architecture in one eighteen-hole package. While it does not make for critical architectural perfection, it certainly succeeds in the fun quotient.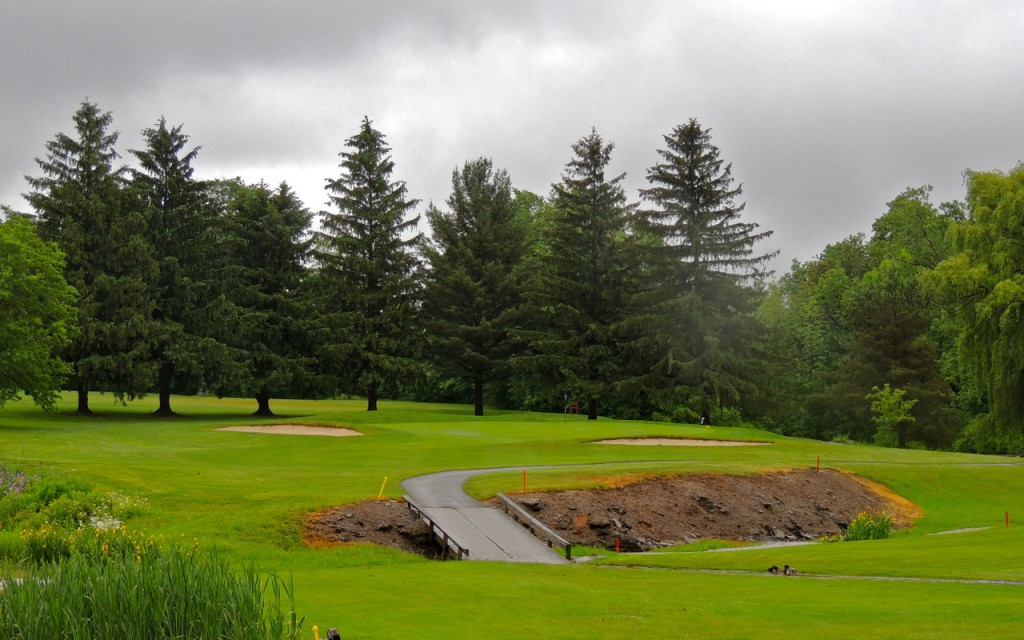 The Tillinghast front nine at Highland Park is much more a lay-of-the-land production as shown by the par-three 6th.
The original course started off with the present par-five second hole and the old clubhouse is now a private residence situated across a quiet neighborhood street nearly invisible from the course. (The current first hole was the finishing ninth.) While a few bunkers were eliminated and reconstructed, this Tillinghast nine of Highland Park is sparsely bunkered and it is more the greensites that will catch the notice of any architectural aficionados. Using the lay of the land, it becomes evident that Tillinghast moved less earth than today's modern architects usually do. Other than a few tee shot angles changed, the Tillinghast routing remains largely intact.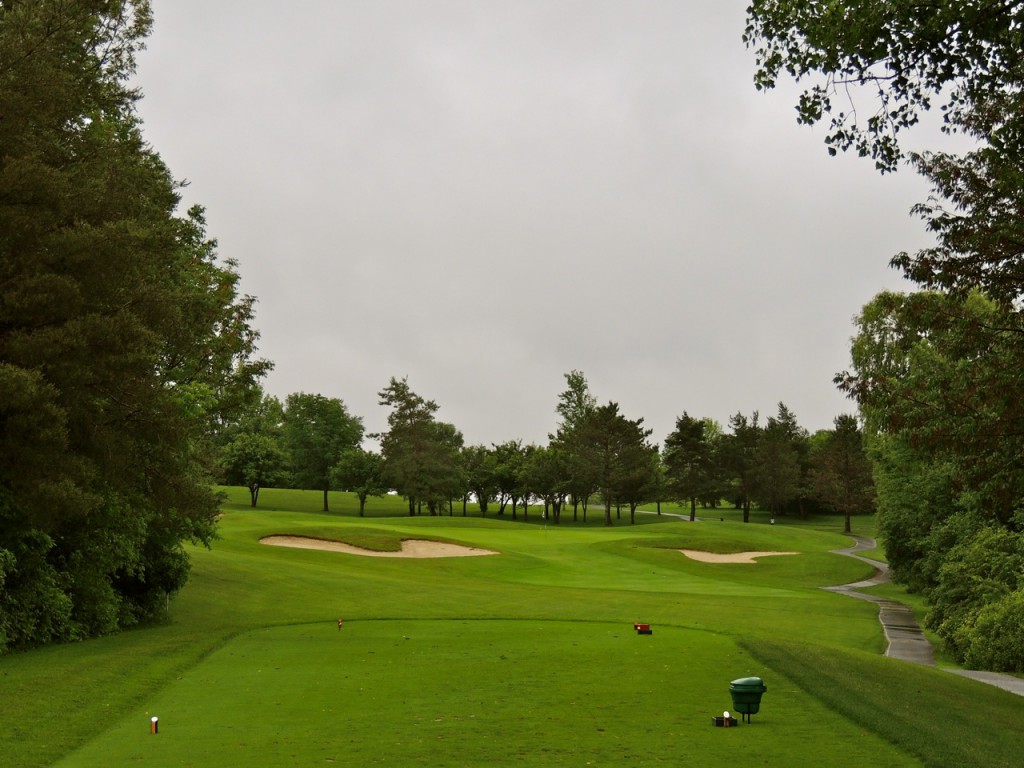 Big greens and equally sizable stylized bunkering from Geoffrey Cornish form a stark, but entertaining contrast from the older Tillinghast-designed front nine.
With the second nine, Cornish provided a more free-flowing artistic presentation that includes large bold bunker with sweeping lines. In keeping with that, the greensites follow that same pattern. Interestingly, the contractors who built the golf course cut corners and did not build in the specified slopes on the putting surfaces that Cornish had instructed. Cornish was not happy, he wanted them reconstructed, but for budgetary and time reasons, the decision was to keep the greens as they were. This is unfortunate in that these greens are too severe and offer far fewer hole locations than their size would suggest. Under normal conditions, there are many areas in which the ball will simply not stay, but rather trundle to lower areas.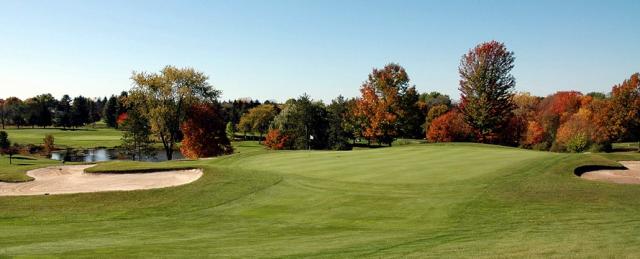 The par-four 18th at Highland Park with its modern lines.
As might not surprise you, today's golfers tend to favor the newer Cornish nine, but I would defer to the Tillinghast nine. It is more playable, though the Tillinghast Nine is longer and the combination adds up to a very manageable 6,461 yards from the tips. Located right in the heart of town with a brand new clubhouse, there is something for either for those partial to the modern or classic schools of golf course architecture and a fun layout you will likely enjoy playing!