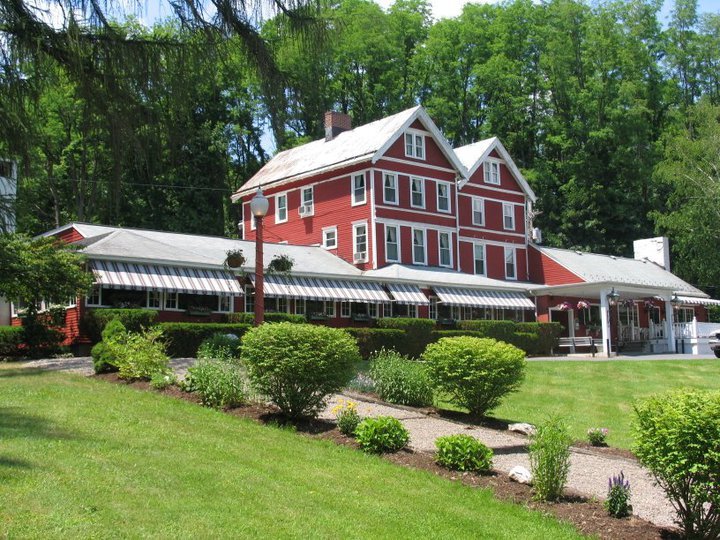 There must be hundreds of quaint, little inns scattered across America – ones in which you can picture yourself ensconced in front of roaring fire with the snow quietly falling outside as in "White Christmas." Well, The Springside Inn in Auburn, New York is one of the best I've yet visited.
Lovingly maintained by Sean and Beth Lattimore and their children, Sydney and Sean Jr., not only is this a comfy little getaway, but it's got Finger Lakes' history, great food, and charm to boot!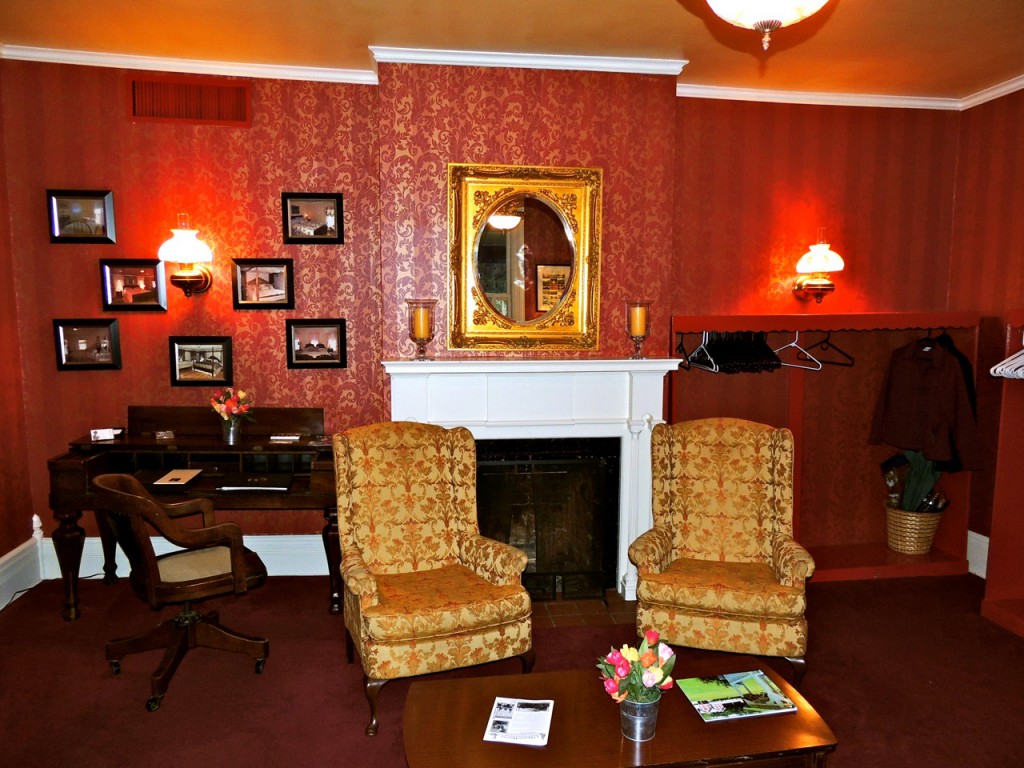 Just one of several cozy fireplaces at The Springside Inn.  (Photo by Robert S. Fagan)
The Springside Inn is located directly across the street from the western shore of Owasco Lake, one of the Finger Lakes. Nearby at the lake, Native Americans hunted and fished more than two hundred years ago and would then trek a quarter of a mile from their village to this very spot to get drinking water from the natural springs. Early in the 1800s, the site became a farm before eventually a Rev. Samuel Brown came and built a boarding school called "Springside."
Below are three pictures of my very comfortable three-room suite.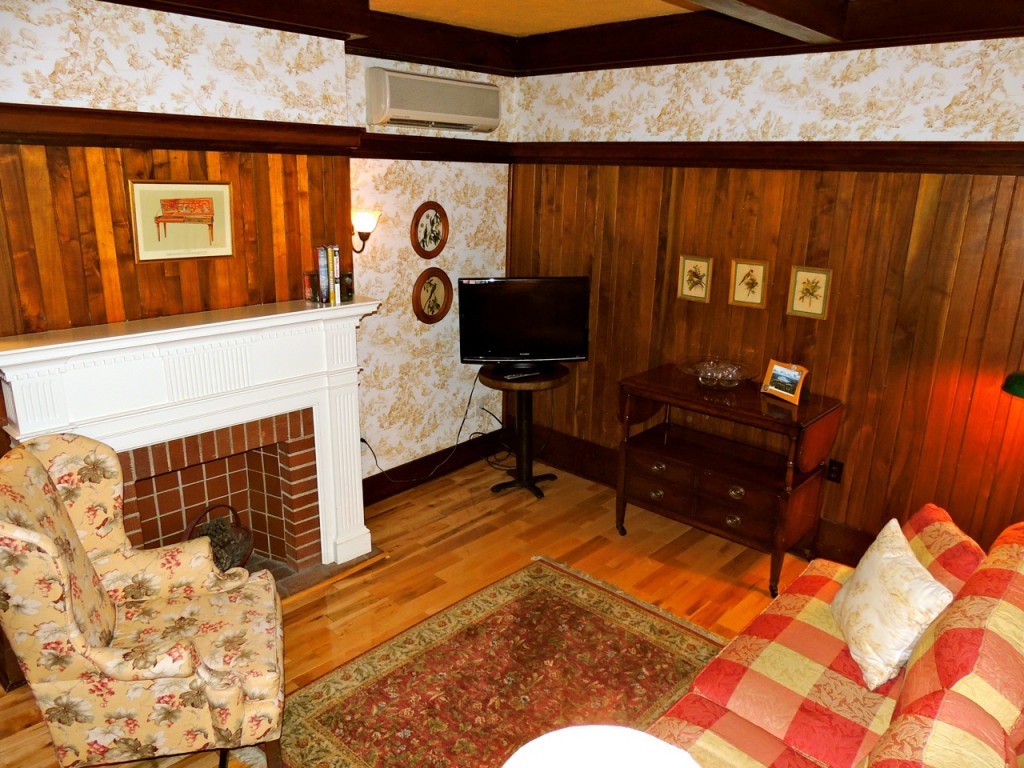 My bathroom had both a modern Jacuzzi tub and a shower.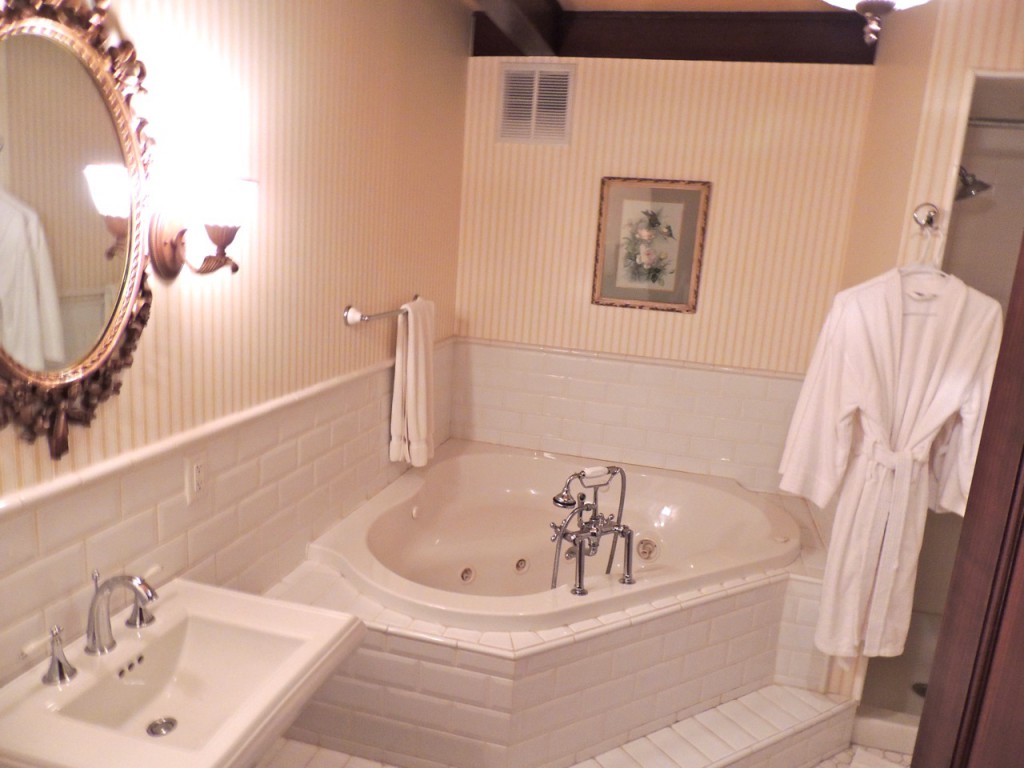 Below is my bedroom. Every suite is different. (Photos by Robert S. Fagan)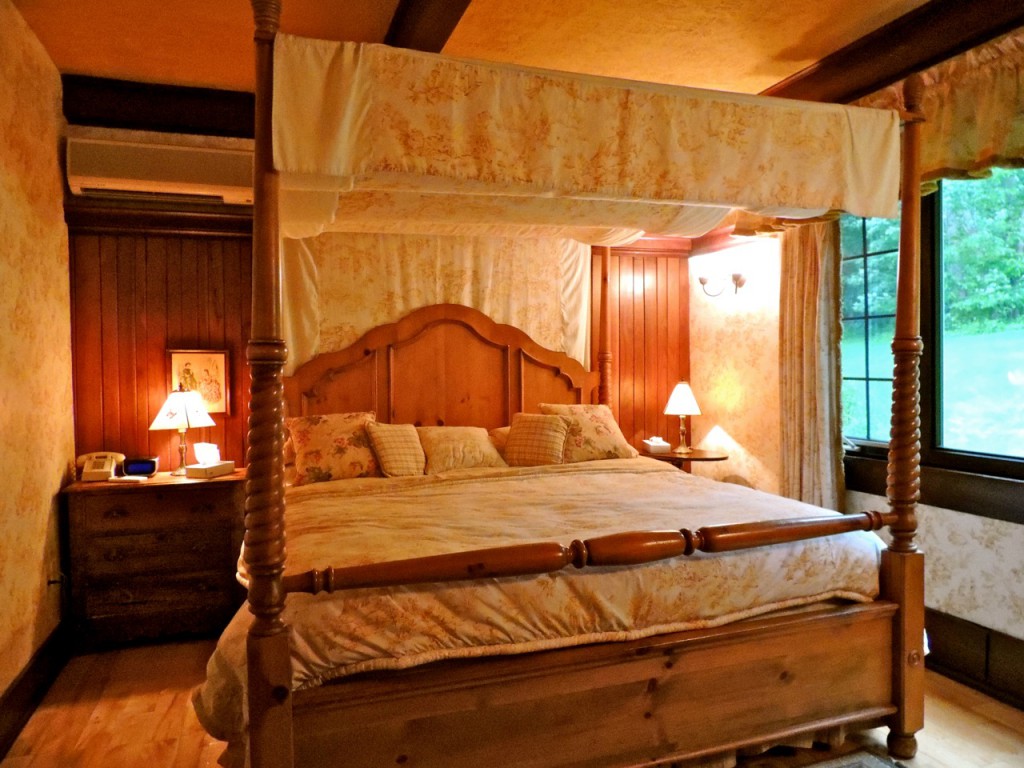 During the Civil War, the area became an important stop on the Underground Railroad movement hiding runaway slaves in the thickets just behind Springside's back yard with legend that the very structure also was used.
Brown left the area in 1859 to become a missionary in Japan and Springside was eventually sold as a private residence. It passed through several owners until 1919 when it opened as a summer resort. Eventually the Lattimore Family purchased the property and their commitment to authentic Finger Lakes hospitality and atmosphere are loud and clear today.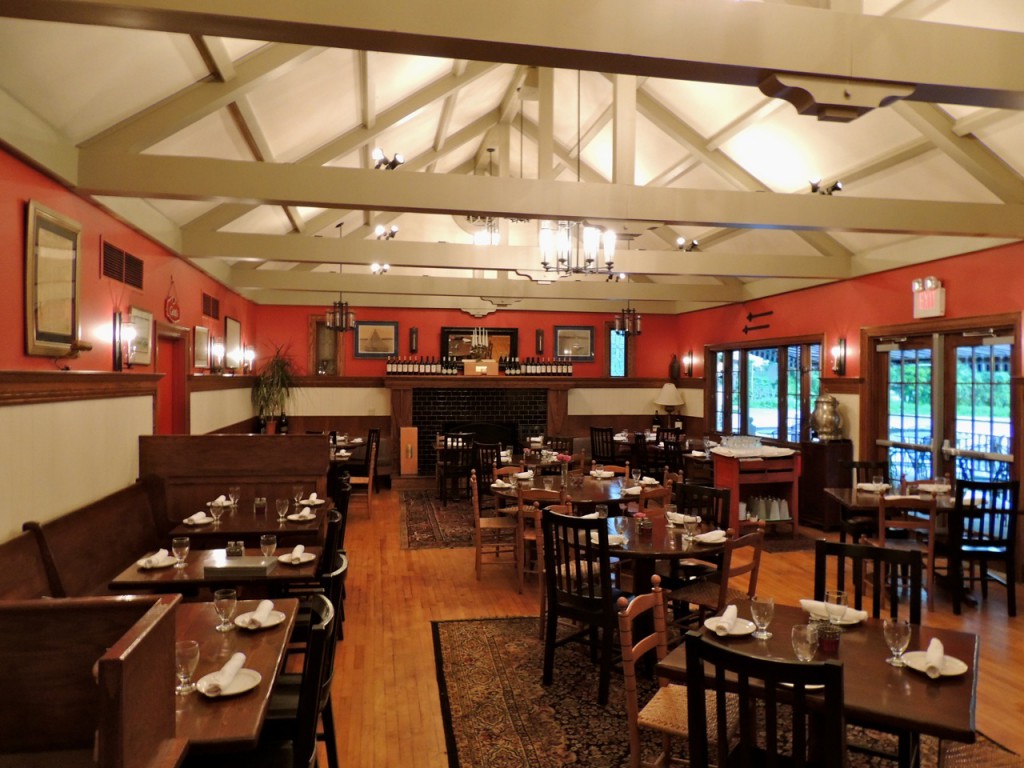 I experienced an especially tasty dinner in this dining room!  (Photo by Robert S. Fagan)
The Oak & Vine at Springside Restaurant is a key attraction of the Springside Inn. I would describe it as a modern gastro-pub in a traditional neighborly inn setting. You can sit outdoors on the porch overlooking the Gazebo Gardens, enjoy private dining, dining by their fireplace in a warmly decorated dining room or casual pub-seating while enjoying an array of American cuisine. You might choose from the Flour City Pasta's organic pasta or the locally sourced organic produce from Happy Bee Farms. Creative pizza, fresh fish, vegetarian and gluten-free, as well as regionally sourced beef are just a few of your options. The presentation, service, and quality all stunned me – this was better than just good. My helping of grilled medallion of center-cut filet mignon encrusted with a brandy au poivre sauce and paired with fingerling potatoes has my mouth again watering as I write this! They even have scheduled wine dinners, beer dinners, concerts, and chef cooking demonstrations.

You have several options for banquets and weddings at The Springside Inn. (Photo by Robert S. Fagan)
There are four private areas available for weddings, receptions, showers, rehearsal dinners or even that small corporate event. The Inn was designated an historical site the State Historical Trust in 1973 and can accommodate up to 120 guests. Additionally the Lattimore's also own The Point at Sand Beach. Situated leas than a half a mile from Springside Inn, it is an historic chapel that can serve as either a ceremony site or additional private dining area.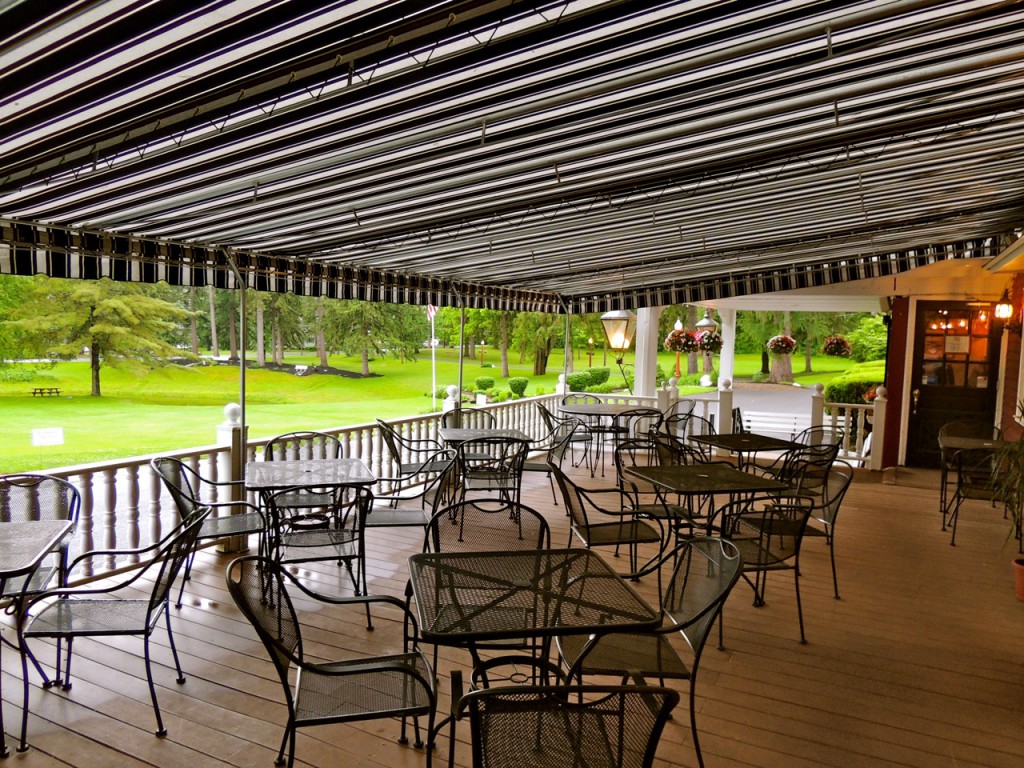 (Photo by Robert S. Fagan)
Here unlike some quality inns, the atmosphere is anything but formal and stuffy. Rather it's friendly and congenial with the rooms all decorated in tasteful upscale, yet comfortable fashion. Between my most comfortable stay and delicious meal, my only regret was being unable to enjoy The Springside Inn longer – and now I long to return and make it a base for more exploration. So you tell me, what's better than The Springside Inn. Try it!
Refer to:  www.springsideinn.com for more information.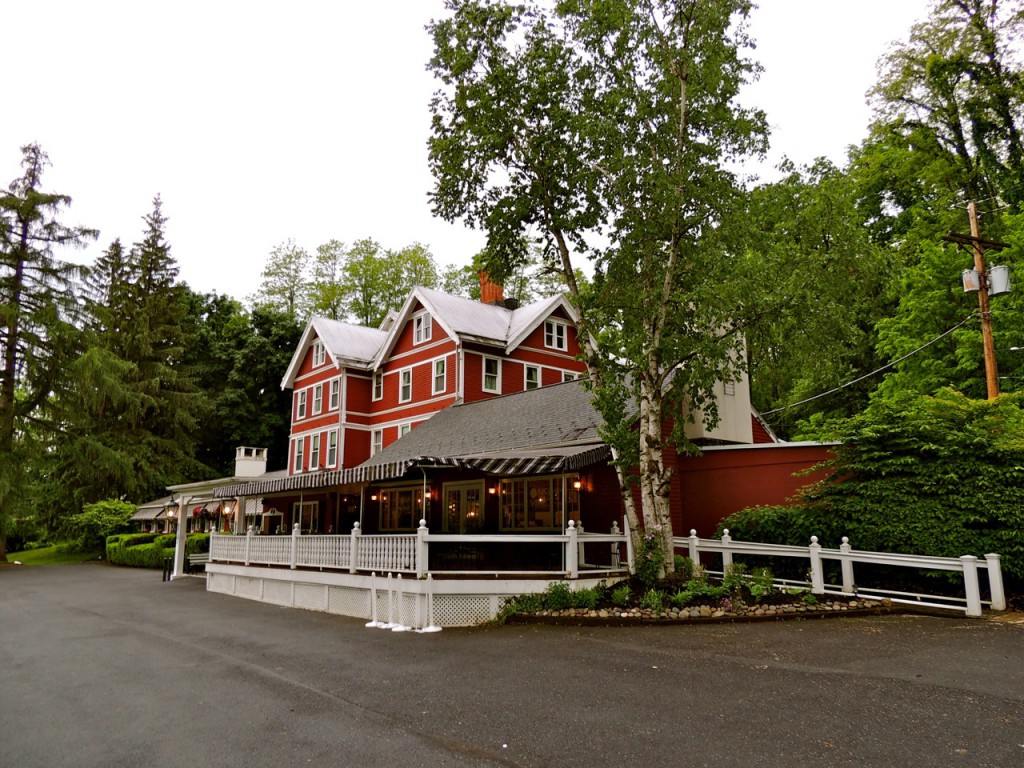 (Photo by Robert S. Fagan)