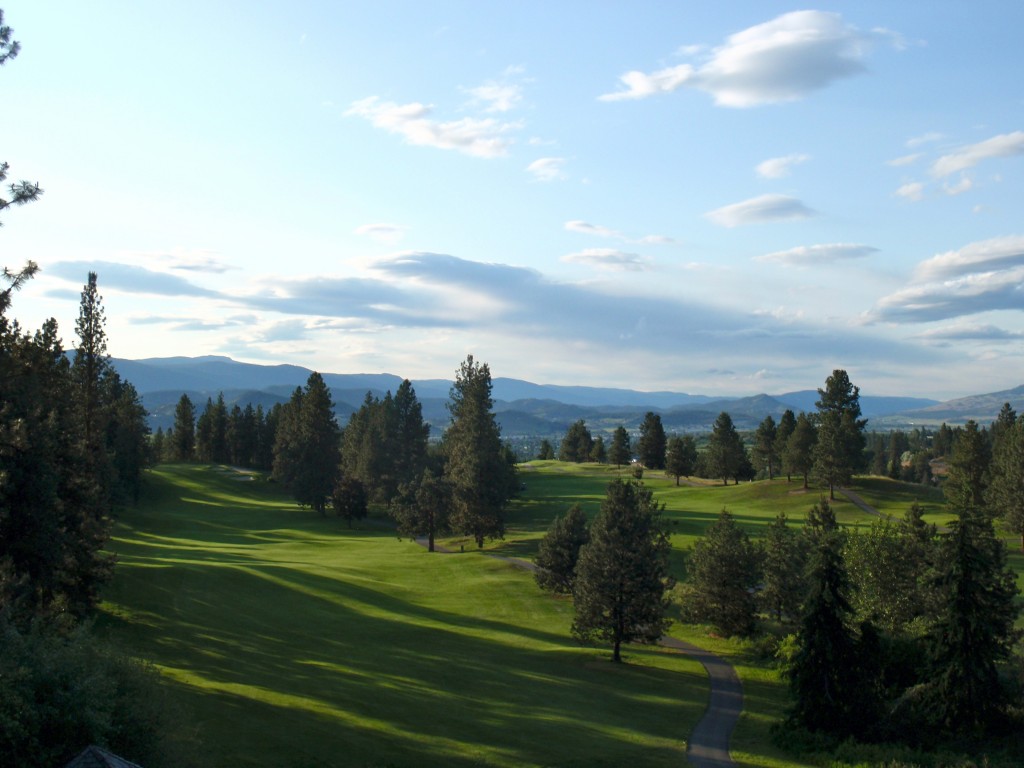 Evening shadows lengthen over the first and ninth holes at the picturesque Gallagher's Canyon golf course.
Gallagher's Canyon is a well-respected layout known throughout Canada as one of the best courses in British Columbia, and it certainly didn't disappoint me!
As I visited the clubhouse and first tee area and gazed out on the first hole, I couldn't wait to get started.  That opening hole is as good as you will find anywhere, aesthetically appealing and just challenging enough to get you off and running.  And run the course does.  Finishing the outgoing nine, there was simply one "Oh Wow!" hole after another.  Smartly shaped fairway lines and attractive bunkering, spectacular elevated tee shot vistas, smart mowing patterns, and fundamentally really good, challenging, but playable golf greeted me.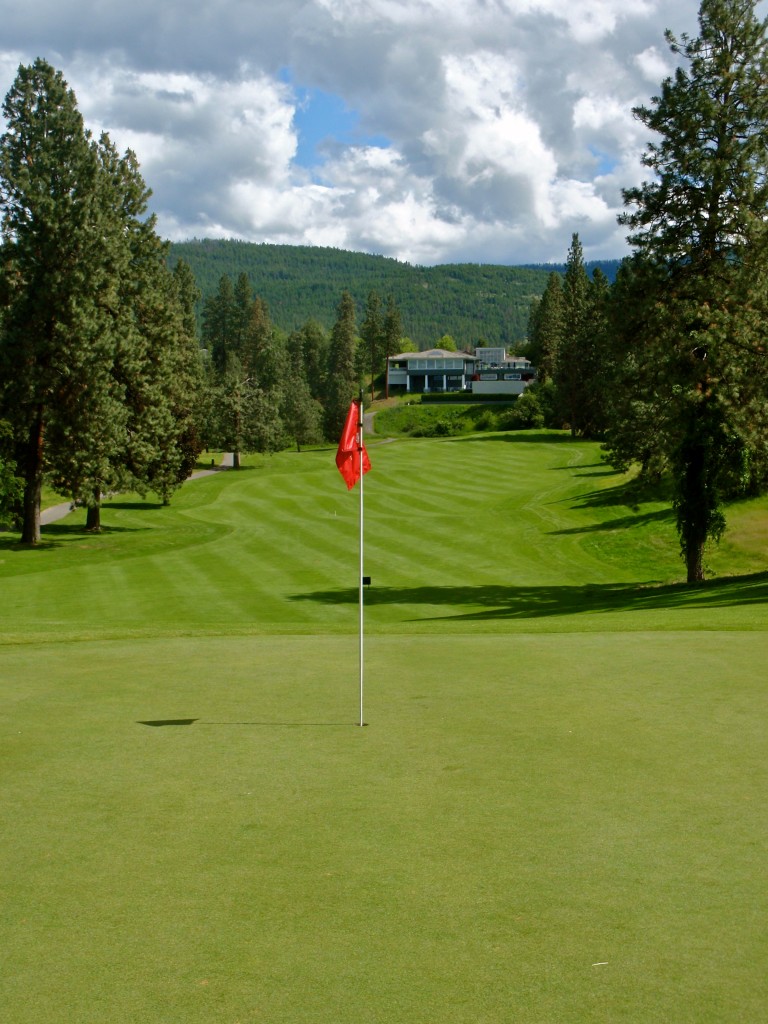 Looking back from the first green toward the Gallagher's Canyon Clubhouse.
The second nine continued the trend and I particularly liked the stretch between the 14th and 17th holes.  And what could be better than a fine wine and gourmet dinner after playing?  I experienced that too at Gallagher's Canyon!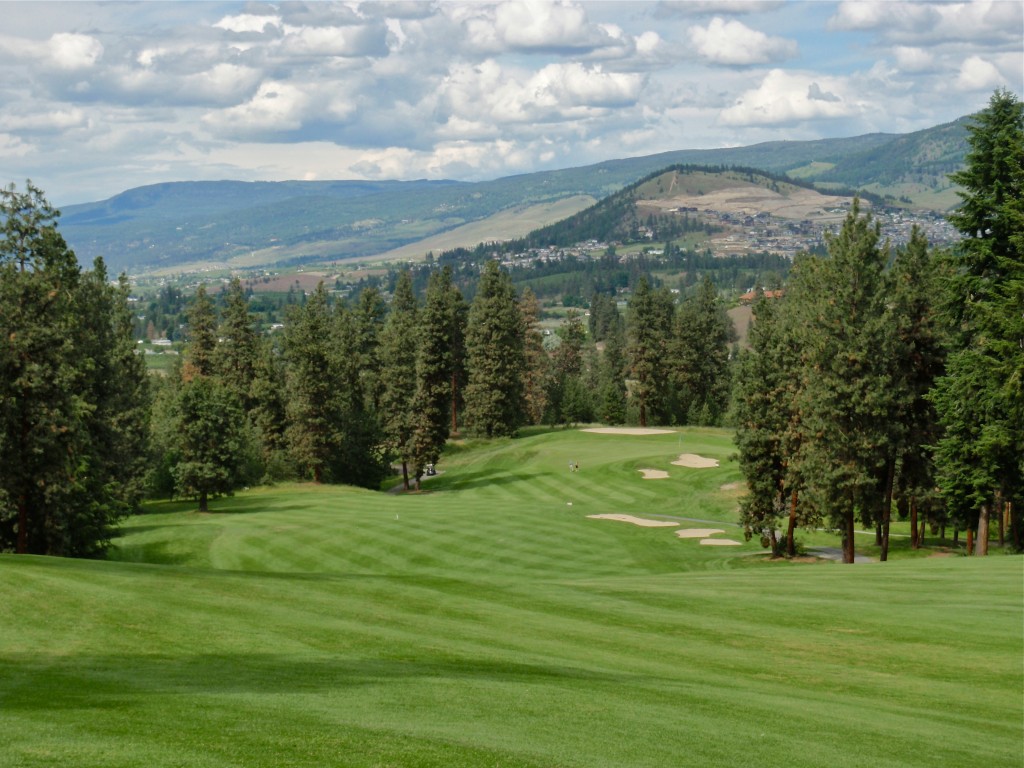 The 420-yard 5th hole just beautifully tumbles down from its elevated tee.
I can recommend Gallagher's Canyon without hesitation to any golfer whatsoever.  The conditioning is excellent, the test stern, but eminently playable provided you play the correct tees for your ability, and the people ever so friendly.  There are many sublime vistas, and you will seldom experience such a picturesque canyon that drops several hundreds feet like you will enjoy behind the 8th green and just to the left of the 9th tee.
Below is the view of Gallagher's Canyon hundreds of feet below the ninth tee.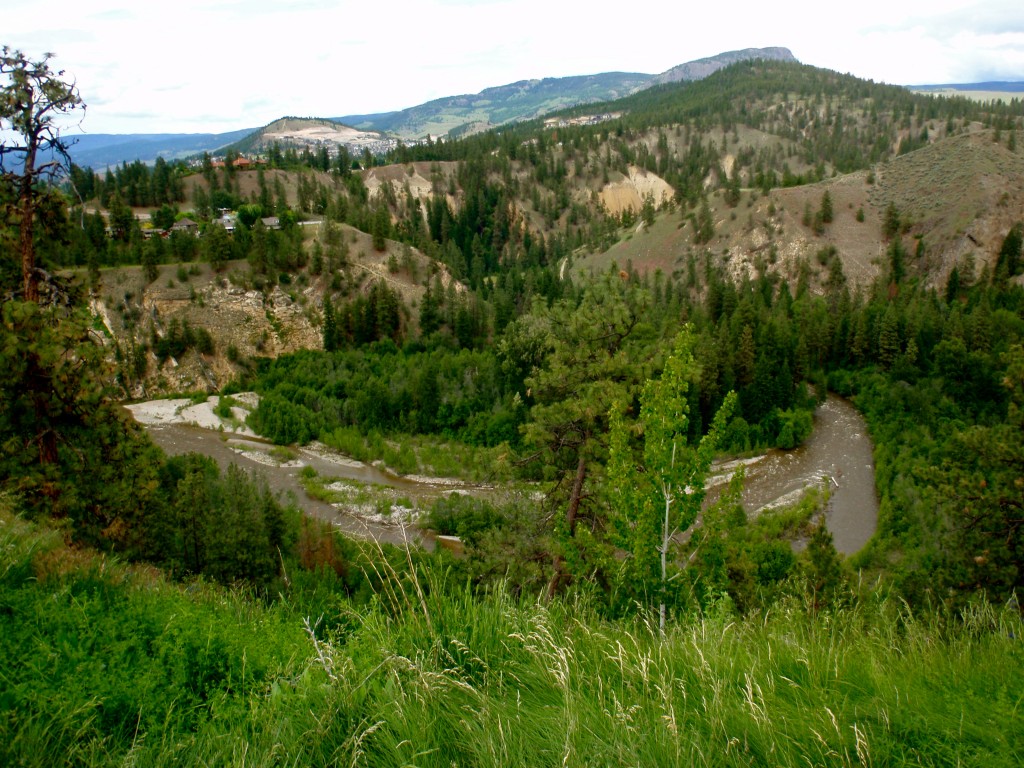 Fagan Rating:  B+. Gallagher's Canyon rates among the best in the region and is fully competitive with the best courses in Canada.  This is an experience not be missed when visiting Kelowna.