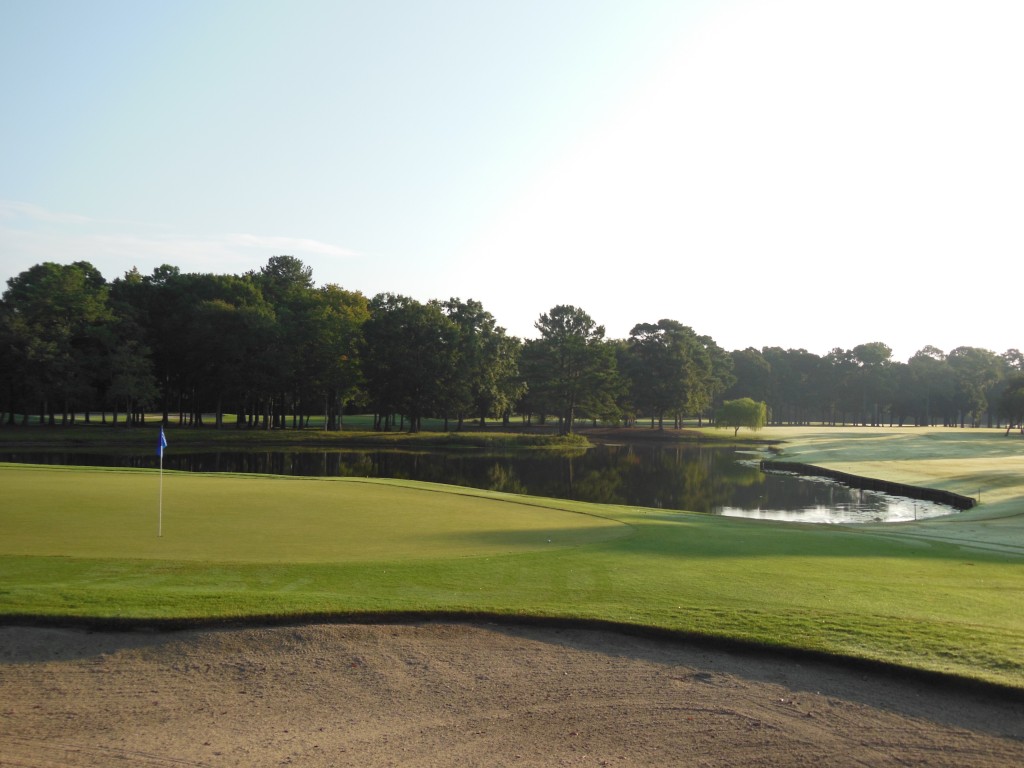 The gorgeous 496-yard 6th hole at the River Club offers an enticing chance to get home in two shots.
The River Club is actually situated in Pawleys Island, South Carolina, toward the southern tip of Myrtle Beach's Grand Strand. This Tom Jackson-design golf course was the first layout I tackled in a recent golf adventure to the area. It is the newer, more modern golf course in the neighborhood that also features the adjoining Litchfield Country Club.
This is a flat, wooded challenge that offers lots of water and an imposing, but artistic array of  bunkers. As a challenge, it is not over-bunkered, but they do make for a nice artistic framing. At 6,677 yards from the tips, it is medium length and that is how I would also describe its challenge. Unlike it's neighbor, Litchfield Country Club, here there is more water to be carried and perhaps the most fun hole is the 518-yard par-five 18th.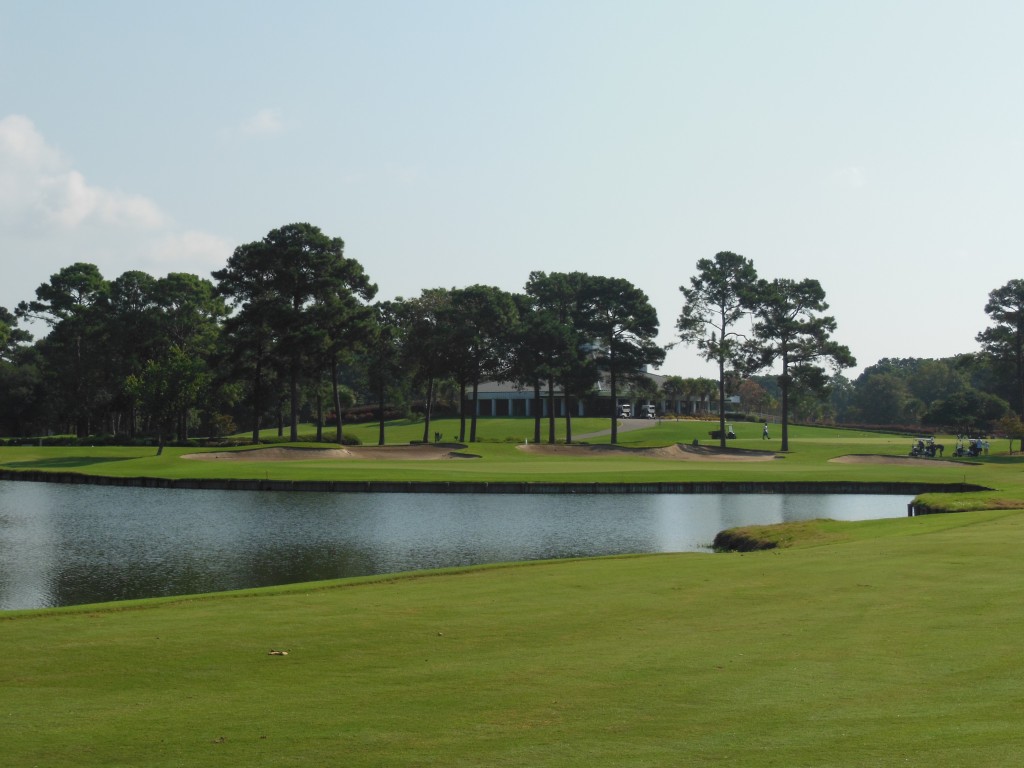 With a daring tee shot on the par-five 18th, this is all you have left to the green on your second shot.
The 18th is a cape-style hole meaning that the fairway landing area is angled so that the more of the dogleg you cut off, the shorter the next shot. In this case, if you hit the protruding left side of the fairway, you can actually have a mid to even short iron into this par-five for your second shot. It is the epitome of a fun risk-and-reward hole; one that can either make or break your round!
I enjoyed the modern, attractive styling of the River Club. Provided you select the proper tees it is a very playable golf course. If you are also playing the nearby more demanding Pawleys Plantation or Tradition Golf Clubs, the River Club would serve as a fun and good spot to work your game into shape.
Below is one hole that is heavily bunkered. At 352 yard, the fourth is the shortest par-four on the golf course.