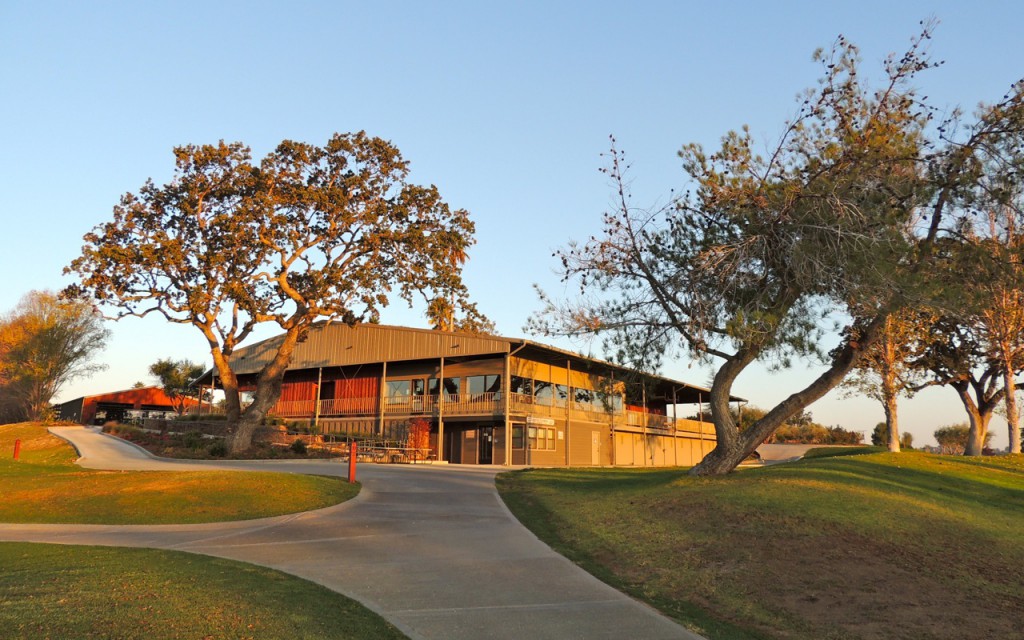 Dawn casts a new beginning for the much-improved Paso Robles Golf Club!  (Photo by Robert S. Fagan)
Do you remember that homely girl or boy in high school that never really stood out, but immediately gets your attention years later at a class reunion? In golf, that analogy might apply to the Paso Robles Golf Club in California.
I played the golf course back in the 90s when it was then a private club for locals, many of whom were farmers, ranchers, and business folks. Candidly I was not impressed. It was a nondescript, poorly maintained layout and clearly on its way toward closure. The facility was quite frankly "seedy" and had seen better days. Recently returning there was worth a "double-take." Now it is a public course and the name has changed from the "Country Club" to the "Golf Club." Today, everything about it spells fun and its future is bright.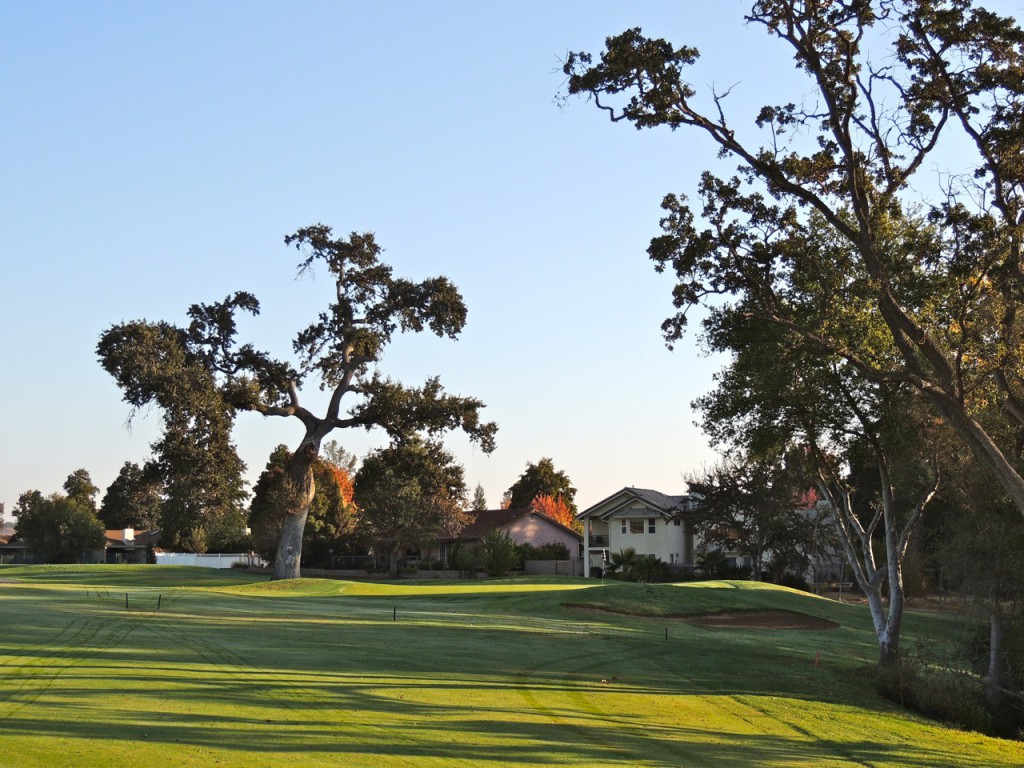 Giant oaks dictate the challenge on the short, but testy dogleg-right par-four 5th hole at Paso Robles Golf Club.  (Photo by Robert S. Fagan)
The community can thank its local "Golf Doctor" Mike Rawitser for the transformation. One of American golf's most savvy public course operators, Rawitser came to the area to enjoy a semi-retirement of raising cutting horses, but soon saw opportunity to help its golf population. As he and his team have similarly done at the very popular San Jose Municipal and Santa Teresa golf courses just to the north in the Silicon Valley, he purchased the troubled facility and immediately invested in not only cosmetic changes including enhanced landscaping, building improvements, and entrances, but also in people, better maintenance, and a host of operating changes that attract and retain golfers and non-golfers alike. The clubhouse restaurant, banquet room, and terrace areas that overlook the enhanced golf course make for a great place to enjoy a drink or meal and may be just enough to convert non-golfers to take-up the game. If they don't, the friendly and expert staff will.
The Paso Robles' practice range has been enhanced with target areas and the practice putting green's smooth surface will have you saying "Wow!" What's more, the facility hosts a First Tee Program for introducing youngsters to the game and teaching valuable life principles, and also features an attractive golf shop.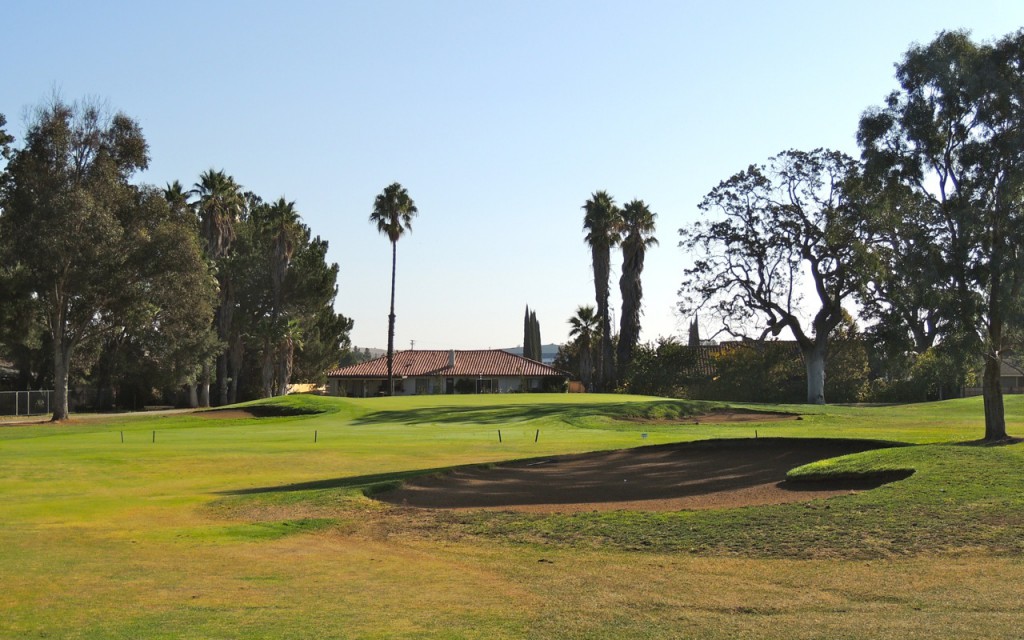 Sand guards the par-four 11th hole.  (Photo by Robert S. Fagan)
As for the golf course, the layout meanders around the local housing on relatively flat terrain. Ponds and mature oaks dot the landscape and out-of-bounds is never far away, yet the fairway avenues are very generous. The routing has remained the same though I did note that the par-five 14th has been converted into a par-four with its green repositioned closer to the tee nearer a water hazard. There can be no doubt that the 469-yard par-four 10th hole with a pond short left of the green and out-of-bounds on both sides of the fairway is one of the tougher tests you will find. Otherwise, the collection of par-threes impresses as a demanding set. As you might expect from the upgrading of the clubhouse area, the golf course's conditioning has been enhanced as well. What's more, the course is playable for all levels yet with enough challenge to test a good player. The 169-yard 4th with its treacherous putting surface, oak-studded 322-yard 5th, and 225-yard 6th with water immediately left are as engaging a stretch as you will find.
At 6,157 yards par-70, no one will find the layout too, too difficult, but they will enjoy one feature – the remarkable huge oak trees that dot the course. Often, in fact, you will have to play over or around them as they define play on several holes.
No, Paso Robles Golf Club will not make any Top 100 lists, but it serves an even more important purpose than that. The Paso Robles Golf Club is a model public golf facility, an excellent value, impressively staffed, and just plain fun. Try it and see!
Below:  water and an elevated putting surface require two thoughtful shots on the home hole at Paso Robles Golf Club.  (Photo by Robert S. Fagan)