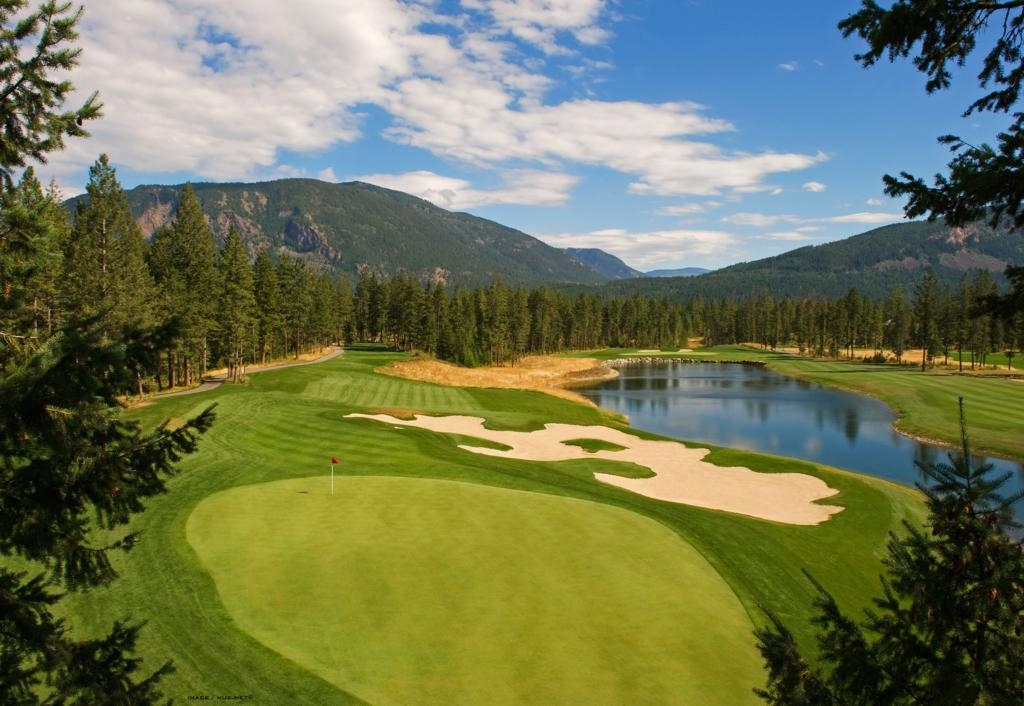 Looking back on the 220-yard 8th hole at Talking Rock.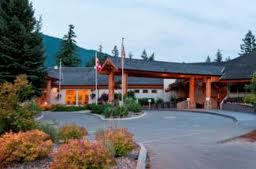 Talking Rock Golf at Quaaout Resort really caught me by surprise!  Situated on the shores of Little Shuswap Lake with 800 yards of frontage, the setting is sublime.  Rich in native tradition, there is a low-key spiritual feeling of both the golf course and the resort hotel that makes for a most welcoming and refreshing retreat – golf or otherwise.
The property is owned and operated by the Little Shuswap Indian Band and conveniently situated only a couple of minutes off the Trans Canadian Highway.  This makes for a very accessible, yet quiet location strategically set about a 45-minute drive east of Kamloops or a scenic two-drive north of Kelowna (both have airports).  As such, the facility makes for a great place to stay to play the other area golf courses in either direction, but you certainly won't want to skip Talking Rock!
Talking Rock epitomizes the golf course design concept of what I describe as "golf course pacing."  What I mean by this is that the routing encompasses an ebb and flow that gets the golfer into the game, increases the stakes and attention, provides some relief, then ratchets up the game a bit to a crescendo, and finishes on a high note.  The 388-yard dogleg right opening hole is a low-lying relatively non-descript hole that if the remainder of the course were all like this, I would have not been impressed.  Canadian golf course architect Wayne Carleton, however, has more plans in store for you.  He comes back at you with a stout dogleg left 443-yard second hole that features deeper bunkering and a much more challenging green.   As you walk to the elevated tee of the par-five third hole, you are treated to an even better view and again and again on subsequent holes.  Quickly you realize that both the look and challenge have improved as architect Carleton has created a virtuoso array of golf having seamlessly taken you to a higher level presentation.  This is what a superior routing and good golf course architecture are all about!
At Talking Rock, you will find broad fairway corridors winding through pine forests, and no abrupt or unnatural shaping.  On the outgoing nine, you will experience both flat and gentle elevation changes.   From the 12th hole on, you are in for a climb up the side of a small mountain until you reach the gorgeous outlook from the 14th green and 15th tee areas.  By now, you are busy snapping photographs or lamenting the fact you don't have your camera.  The putting surfaces have a nice variety and you will also experience a similar variety in the bunker.  In contrast to that flat featureless fairway bunker on the first hole, you now face deeper more penal ones with wispy native grasses surrounding them.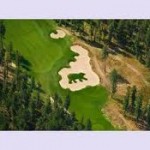 At a range from just over 5,400 to more than 7,100 yards, Talking Rock is very playable and versatile, and the conditioning is very good.
Left and below:  the fairway bunker on the 562-yard par-five 7th.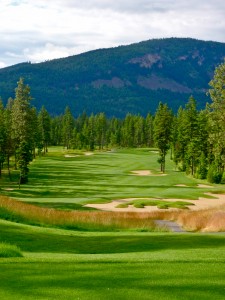 Beginning at the photogenic 210-yard 15th with the lake as a dramatic backdrop, you descend for two holes and then head out toward the Lake behind the little well-bunkered par-four 17th.  And finally, you play the entire length of the 410-yard finisher mesmerized by Little Shuswap Lake immediately to your right.  What a climax!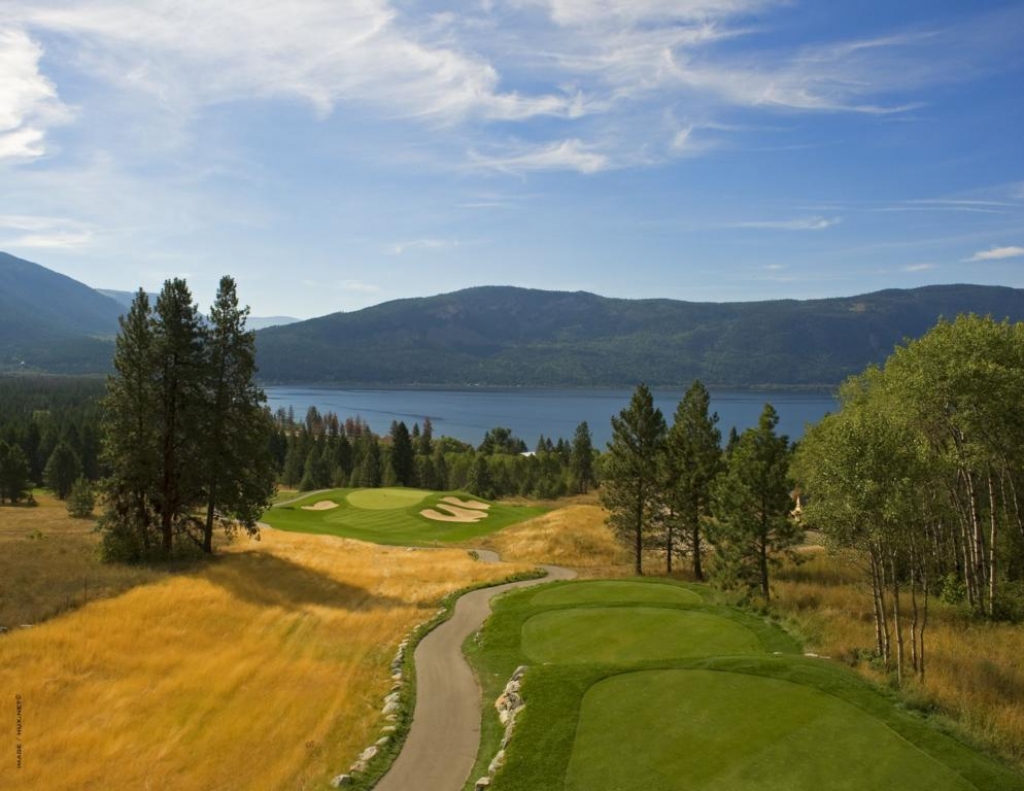 The view from the tee of the par-three 15th is pretty special!
Finishing your round you are surrounded by comfort and convenience.  From the 18th green, it is only a short walk back to your room.  The golf cart staging area is immediately outside the Lodge's main entrance and the well-appointed golf shop is only a few feet from the check-in area inside.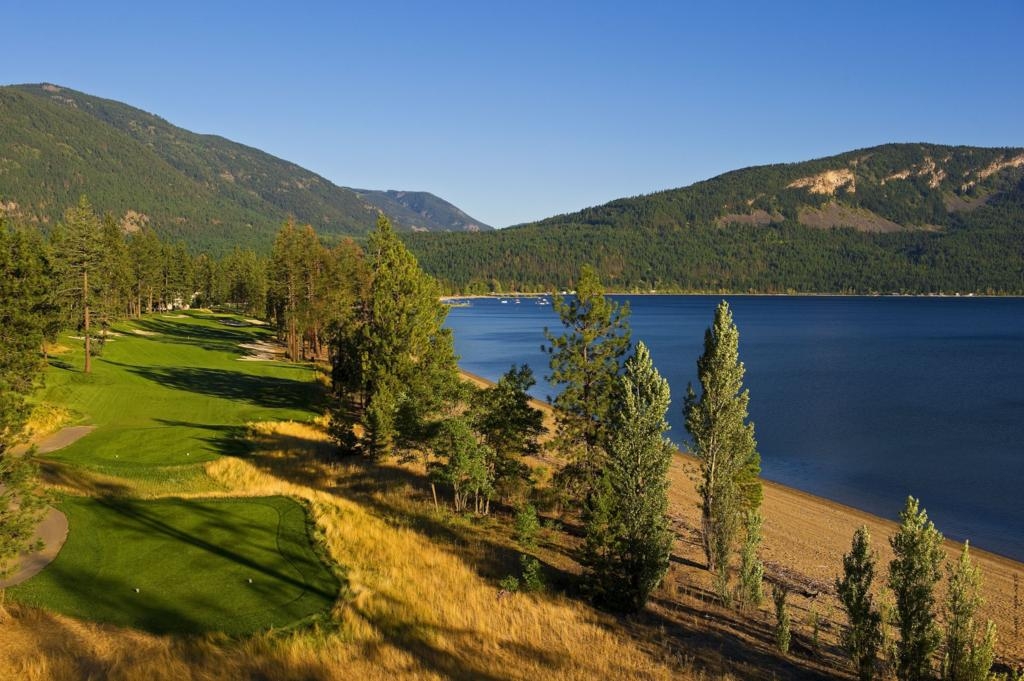 The panoramic par-four 18th finishes strong!
Below a view from the 18th tee.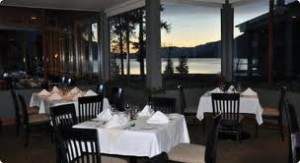 Jack Sams Restaurant  is comfortable dining area that maximizes sublime views of the lake making it the perfect place to enjoy a drink and a gorgeous sunset.   And as for dining, you are in the right place.  A gourmet menu featuring native dishes such as buffalo ragout, salmon in clay, or traditional chicken are among many choices and attractive wine list awaits you.
What I really liked was that everything about the facilities is modern and well-appointed, yet hardly ostentatious.  The Little Shuswap Band has thoughtfully endeavored to bring their traditions, culture, and natural native element into the entire facility.   The rooms underwent a 4-month renovation in 2011 which included adding balconies to provide every room with a lake view.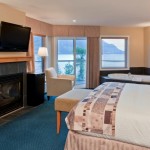 In addition, The Lodge also features a Conference Center with four meeting rooms that can also be opened to accommodate seated groups of up to 272, ideal for retreats, workshops, or seminars.  Other amenities include a spa emphasizing healing and rejuvenation therapies, a whirl pool, indoor swimming pool, exercise room, and a traditional "sweat lodge."  Now and in the future, the facility is regularly hosting native-themed activities.
So there you have it, convenient, comfortable, and fun accommodations complement what really both surprised and impressed me as a first-rate golf course.  What a great place to stay, relax, play golf, and take in the uniquely native traditions of the area.  There's great energy at Talking Rock.  As they say, "Hear the Legend…Feel the Spirit…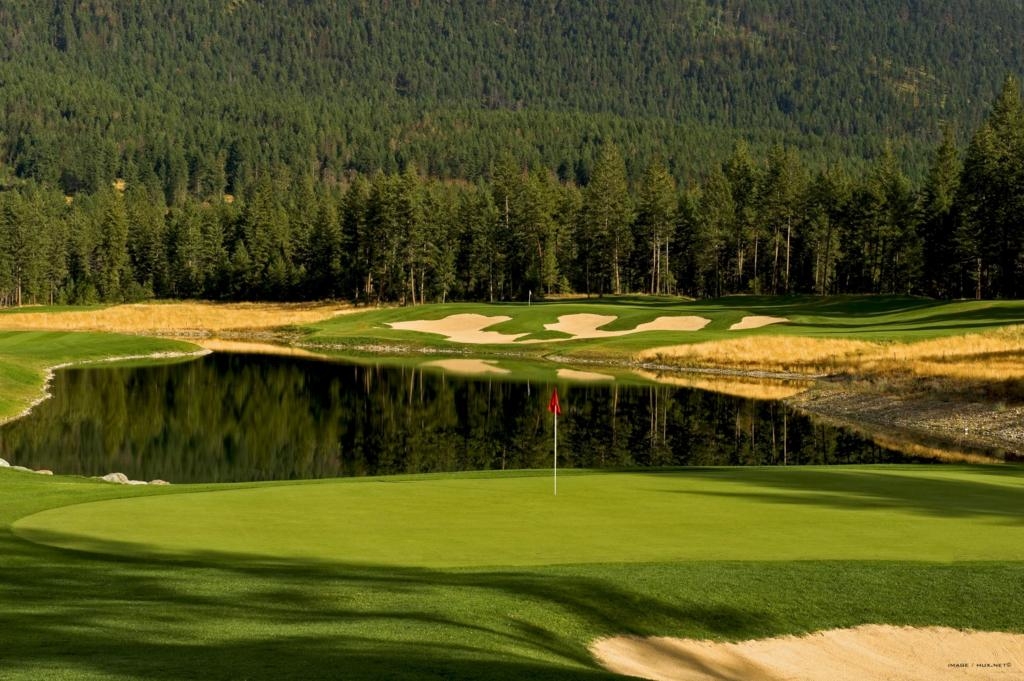 The view from behind the 9th green with the 8th green in the distance.
Fagan Rating:  B+. Talking Rock Golf at Quaaout Resort is an absolutely terrific golf course and worthy of such a high rating.  The golf course continues to impress more and more as your round progresses and there is no letdown either.   The challenges, pacing, and aesthetics, conditioning, and playability are all first-rate.  The layout gets better and better.  This is definitely a golf experience not to be missed when in the area.