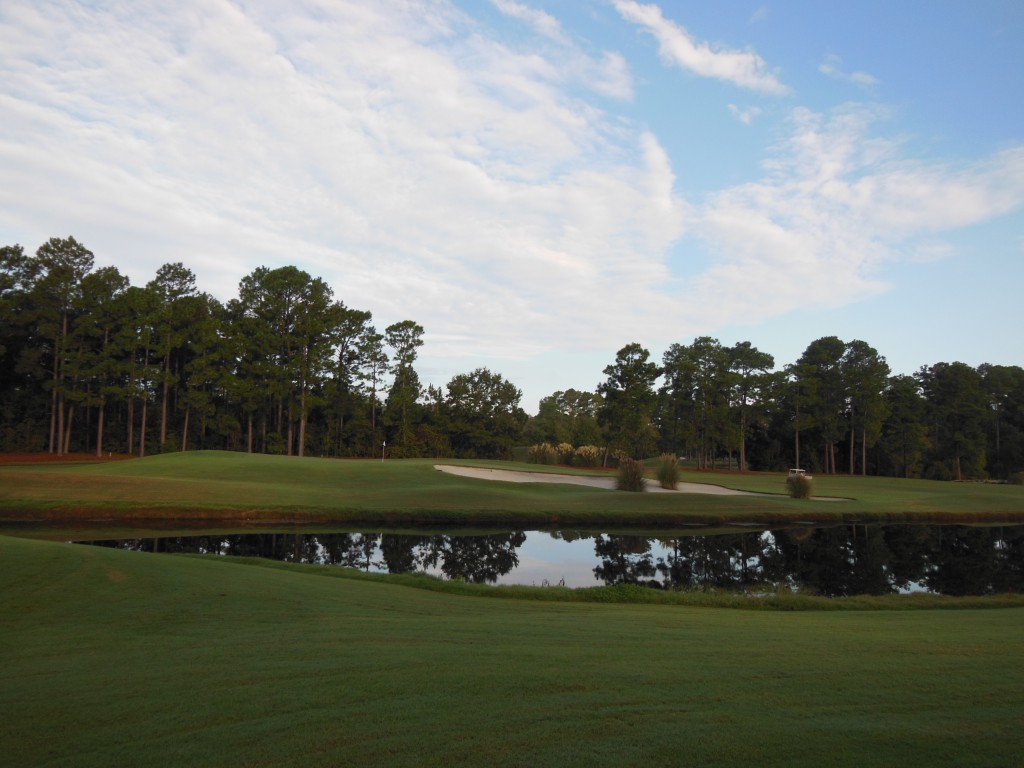 The attractive West Course at Myrtlewood National features water, lots of bunkering, and some native landscaping.
Myrtle Beach National Golf Club has three golf courses. I've played two with King's North usually getting the lion's share of the attention. It delights me to share with you that there is at least one more gem there!
That gem would be the West Course. Located adjacent to the King's North Course and sharing its views, the Palmer organization did an exceptional job of routing an engaging layout through the pines in a similar though not identical motif to its more celebrated sister course. So often when a multiple course facility has a marquee offering, the others become "weak sisters" suffering either in look, conditioning, challenge, or all. That is not the case as the West Course stands solidly on its own.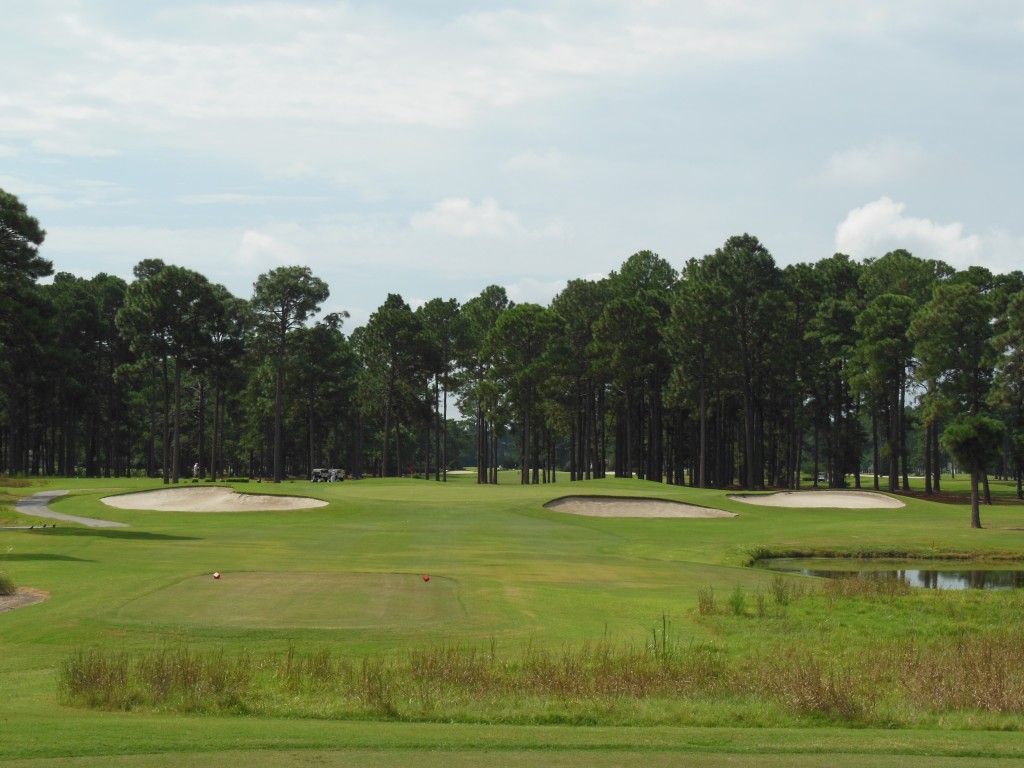 The 194-yard 8th typifies the challenge featured on Myrtle Beach National's West Course.
At 6,866 yards, the layout is strong enough for most, and while the trees and rough areas have been cleared out, stronger players will have to avoid those if they hope to score well.
The strength in the West Course is that it has no weaknesses. While I particularly liked the 426-yard 15th, I would not argue in the least if someone else had another favorite. Like it's sister course, King's North, the West Course has a preponderance of dogleg-left par-fours and it does finish with a 221-yard par-three. That may not appeal to some, but the landscaping, feel, conditioning, and ambiance of the West Course are all solidly first rate and score high with me.
Below:  the pristine views are engaging as seen from the 15th green.