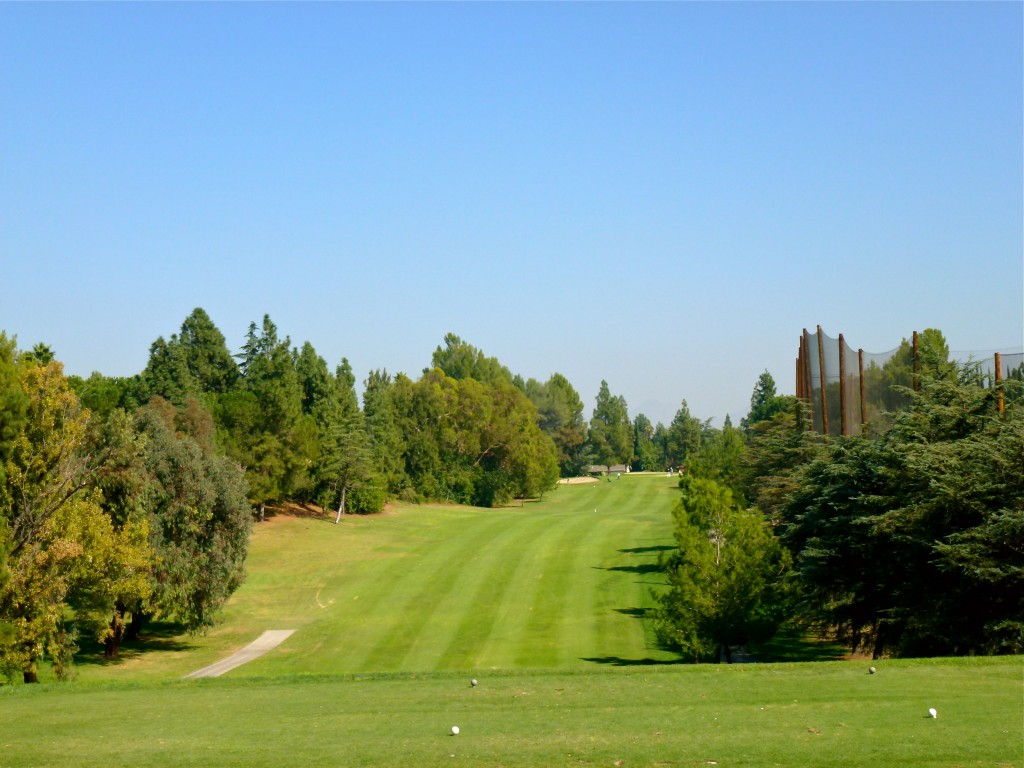 The first hole at Knollwood is easily the toughest there and one of the most demanding par-fours in the region.  (Photo by Robert S. Fagan)
The Knollwood Country Club is one of those of those subtle gems that American golf could use more of.  Situated about 23 miles northwest of Los Angeles in wooded canyons, it is not a great golf course, but it does certainly qualify as an enjoyable attractive, rolling tree-lined neighborhood layout that will challenge most players.  Its 6,373 yards from the tips will not test the strong or expert player, but it is neither a pushover either.
You meet easily the most challenging hole right away; it's the first and also one of the most challenging in the region!  At 429 yards, its relatively narrow fairway and uphill climb make it play closer to 480 yards so a par is coveted.  Beyond that there is neither the length nor the challenges to overly test anyone though you had better drive the ball relatively straight along the rolling tree-lined corridors of beautiful Pines and Eucalyptus.  Often a hybrid or metal wood is your best play off the tee.  The major challenge beyond keeping your ball is play is that many of the putting surfaces are elevated above the fairways, and downhill putts can prove downright slippery.  This is 1956 William Bell design with help from William H. Johnson though the layout has been altered somewhat over the years.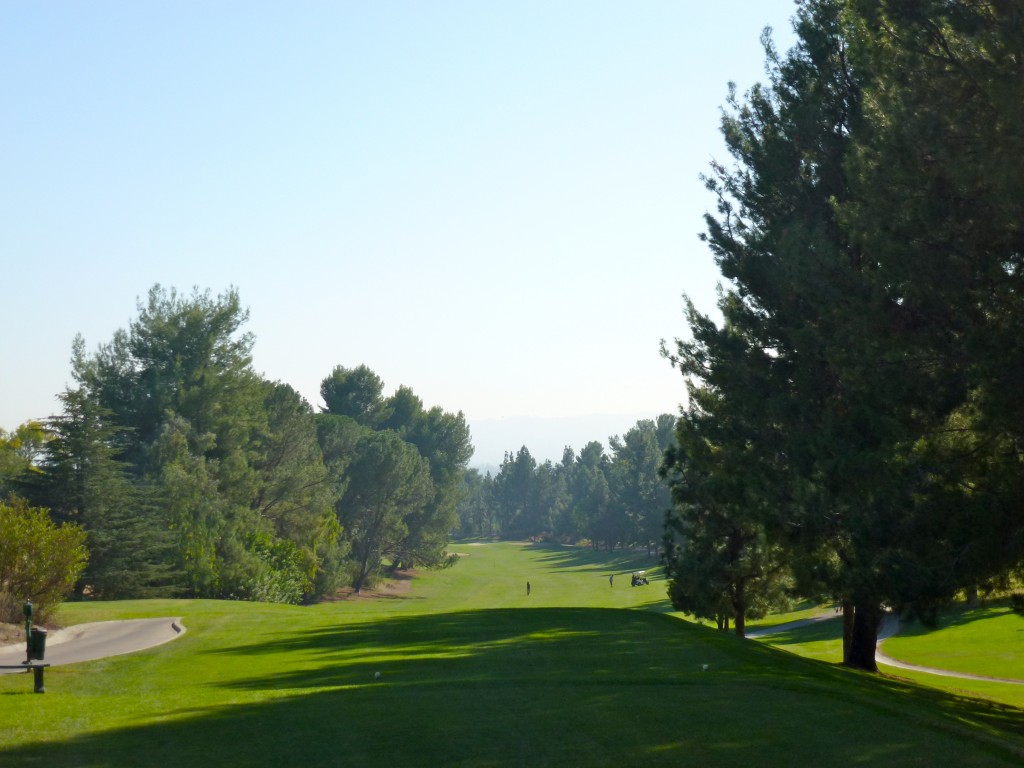 The long 584-yard 4th hole that winds through the canyons of trees is typical of Knollwood.  (Photo by Robert S. Fagan)
Interestingly, Knollwood is where O.J. Simpson was a regular after he was acquitted of murder.  Curiously he claimed to have been assaulted and robbed of his wallet in the clean, clear parking lot here – a dubious claim to be sure.  He also nearly hit a dear friend of mine with his golf cart, but failed to even acknowledge her.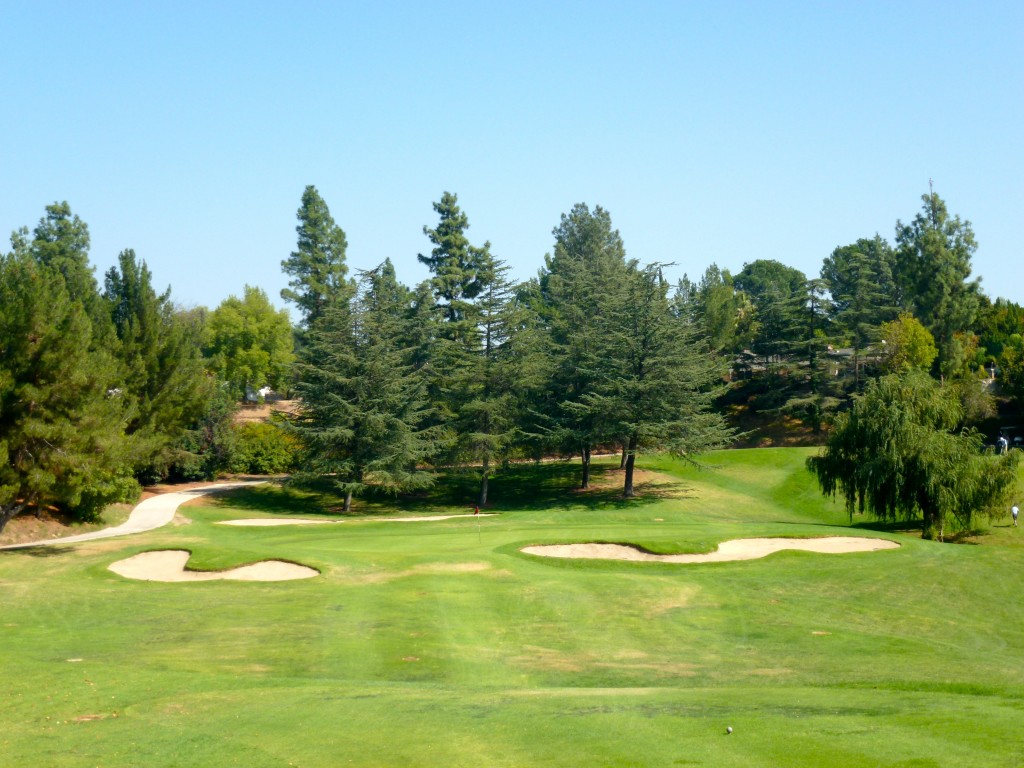 The 126-yard 17th at Knollwood.  (Photo by Robert S. Fagan)
Fagan Grade:  Knollwood qualifies as an above-average layout though the bunkering and greens surrounds are relatively uninspired, but testy.  Other than the first and fourth holes, it is not long enough to challenge the modern power player, but it makes for a good enough test to entertain the rest of us.  The layout is rolling and makes for an attractive walk and a fun play when the putting surfaces are in good condition (not too soft).  Played from the appropriate tees (a fourth set for the beginner has been added far in front of the previously forward tees ), this course is especially suited for average, older, and newer golfers – and a good value.  While you wouldn't go far out of your way to play here, you should have fun at Knollwood if you do.
Below is the attractive 9th hole which plays longer and far more difficult than its 368 yards (from the tips) would suggest.  (Photo by Robert S. Fagan)