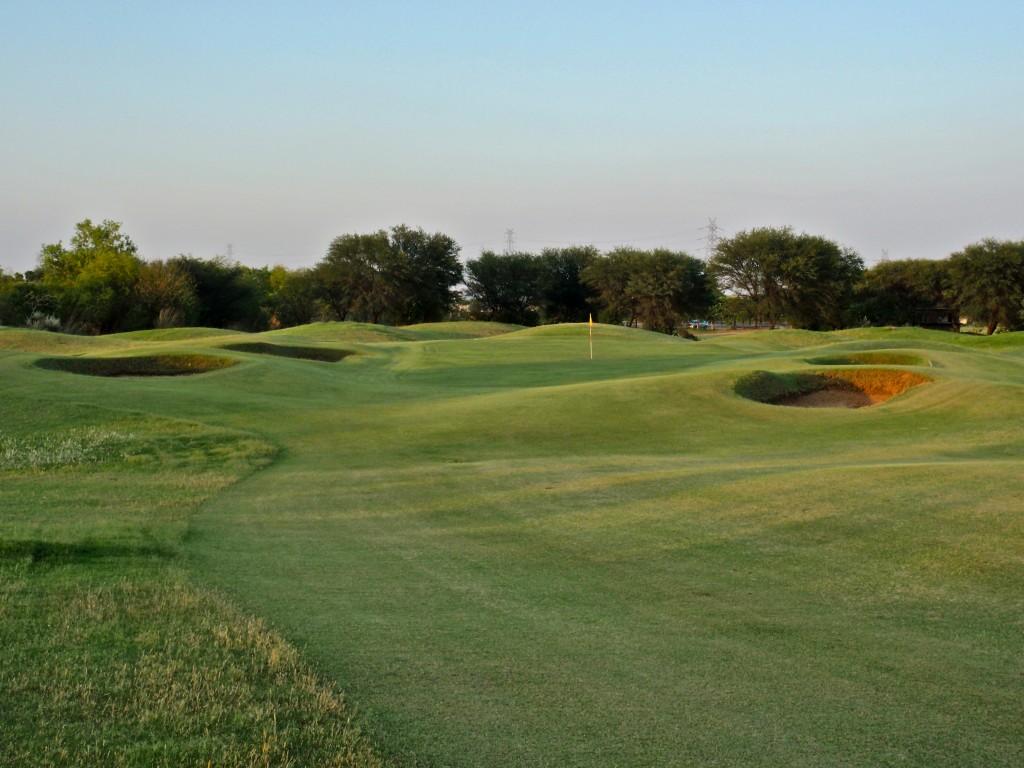 The approach to the nicely shaped par-five 18th hole at Golden Greens.

This layout is located in gently rolling wooded brush land adjacent to flat farm fields not far from the hustle and bustle of Delhi, but it seems a million miles away.  Huge stonewalls surround the property to keep not only the neighbor's livestock away, but also the leopards that inhabit the nearby hills.
British golf course designer Martin Hawtree designed this layout with assistance from Ranjit Nanda.  Golden Greens features some relatively narrow landing areas that slightly tumble over the landscape with interesting green surrounds.  Actually this is a a beautiful landscape though it has a sameness to many of the two and three-shot hole holes, especially the looks from the tee boxes.  In contrast, there is a nice variety to the appearance and challenge of the one-shotters.  Hawtree introduces some wild dips and grass bunkers along with some bold vertical greenside bunkering that adds some nice spice to the design.
While the course landing areas have been expanded over the years, Golden Greens still will require that player work the ball both ways to find the fairways, occasionally hitting less than a full driver.  The wayward hitters will be severely punished here as the natural brush areas are very penal.
The four or five tiny rusted signs and remote location through a impoverished village provide no hint that a decent golf course, let alone any golf course exists, but Golden Greens is an entertaining layout and features a modern, albeit somewhat Spartan clubhouse and a practice center.  The tees and fairways are in good condition, but the putting surfaces are very bumpy with many bad spots.  Most Americans would be severely disappointed with how they putt and the bunker maintenance is somewhat haphazard.  Actually all this layout needs is some tender loving care and most everyone would enjoy it.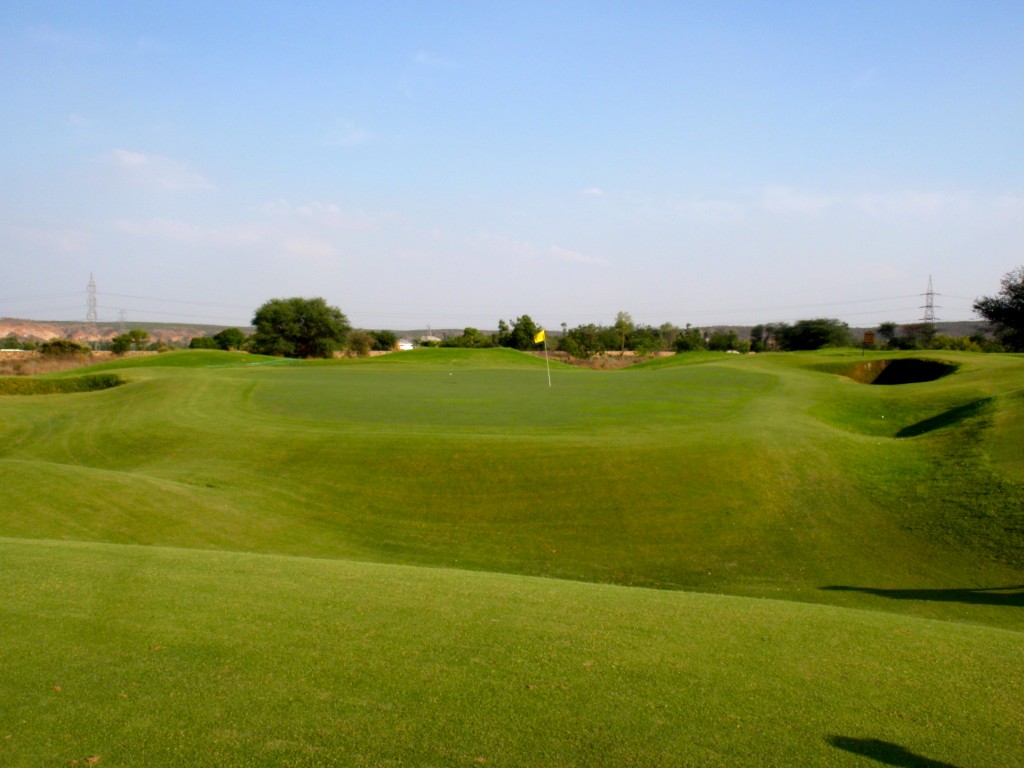 There are plenty of interesting contours around the putting surfaces as evidenced by the approach to the par-four 10th.
Fagan Rating:  C+. This is actually a "diamond in the rough," a scenic rough-around-the-edges golf course with a far better than average design marked by some interesting bunkering and captivating shaping, but marred by the poorly maintained putting surfaces.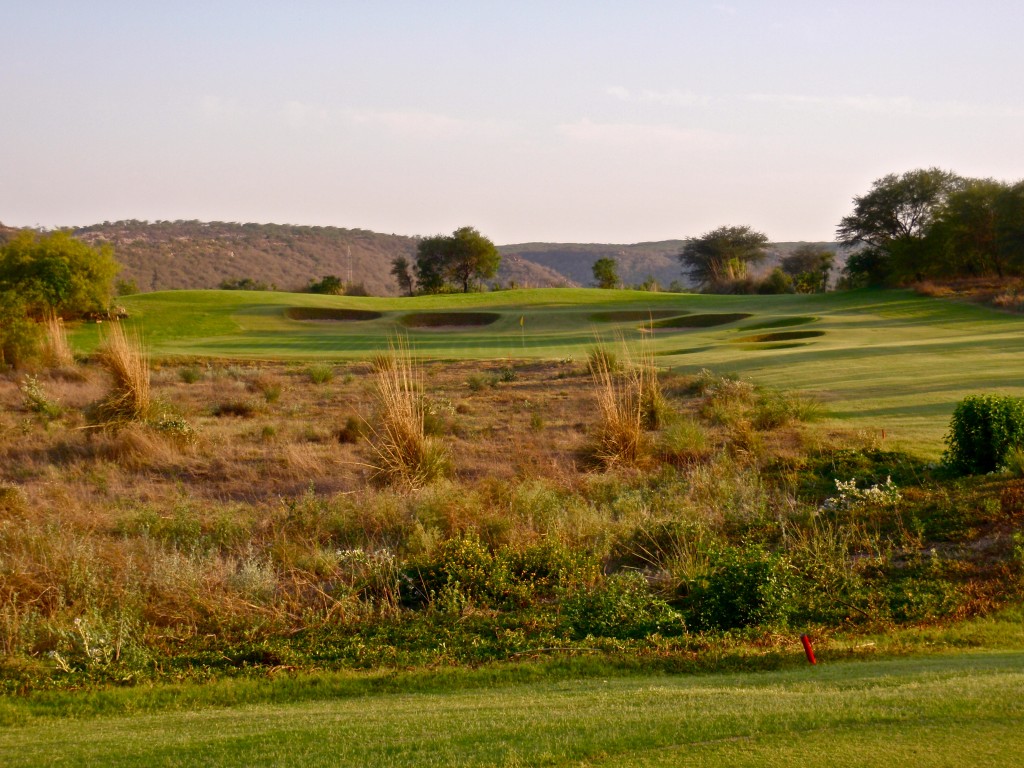 The 197-yard 16th plays over a waste area and is peppered by pot bunkers.