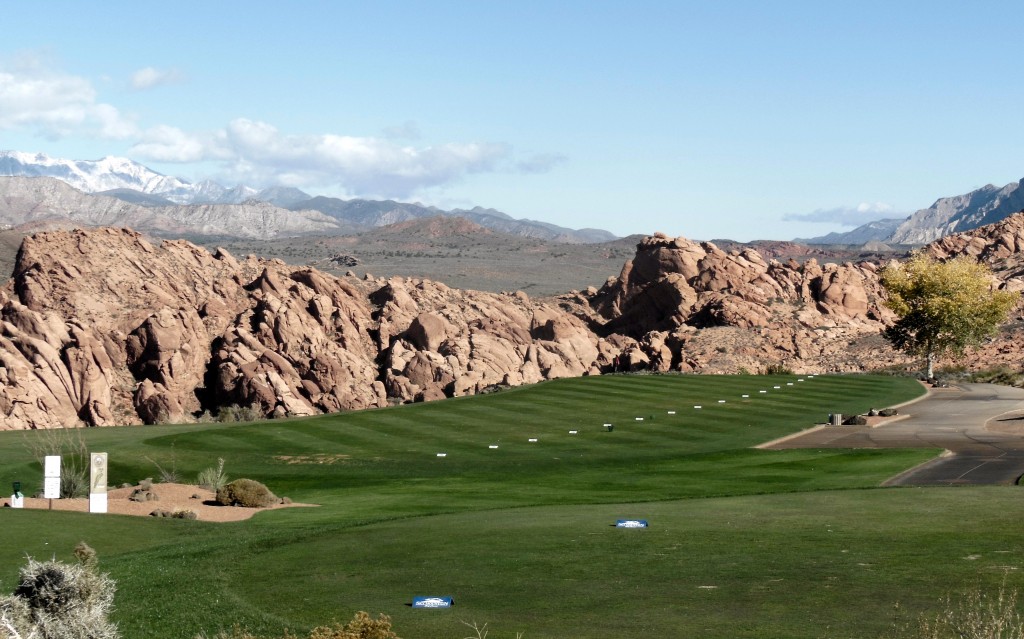 Can you top the view that the practice tee at Sky Mountain features? This is just a portion of the panoramic vistas looking across the first tee toward the practice tee where nothing is usual and everything is spectacular.
I challenge anyone to show me a municipal driving range view better than the one you will encounter at Sky Mountain Golf Club in Hurricane, Utah just outside of St. George. Yes, this gorgeous range ranks for me as America's Best Municipal practice tee view. Arriving before sunrise I got to see the sun light up the rocks in the background and morph during the day. The clubhouse looks out on that scene from above the range. What a sight to behold!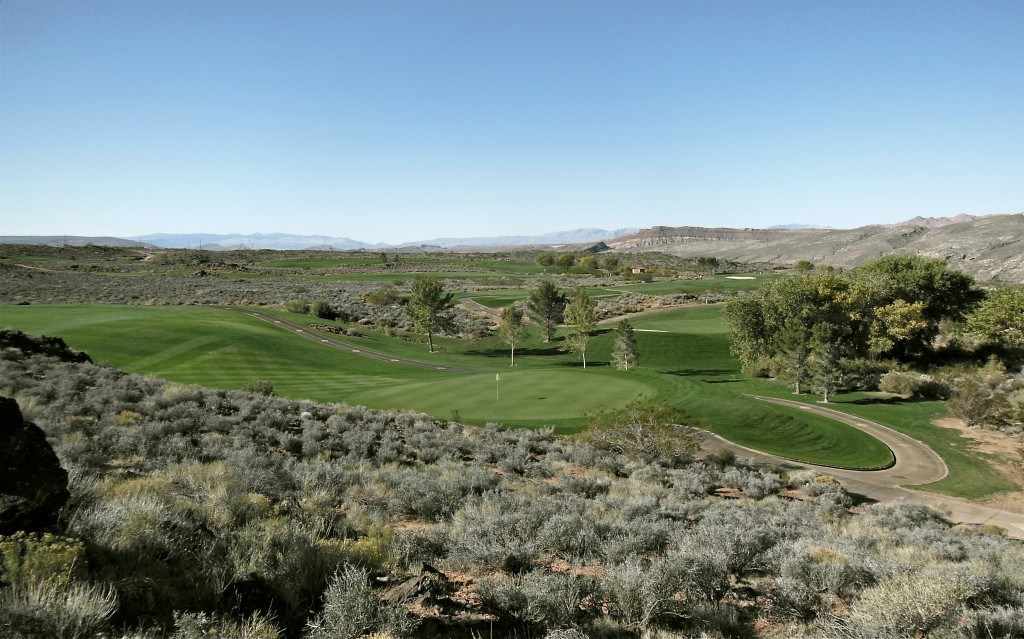 You will find the conditioning at Sky Mountain as good as any of the more expensive, elite courses. 
Hurricane, Utah is blessed not only with this fantastic practice range, but a wonderful golf course as well!  A somewhat docile appearing 6,392 yards masks a test that features narrow fairways over rolling terrain, and small sloped greens making low scoring anything, but automatic.
The views and the golf are both impressive at Sky Mountain as you approach the par-five 9th!
Housing borders about half the course, but never obstructs that gorgeous western view of Pine Valley Mountain in the distance. The course finishes with not only a picturesque, but challenging finish. Deep canyons catch your attention as you complete the par-3, 4, 5 finish that will leave you smiling as you finish your game.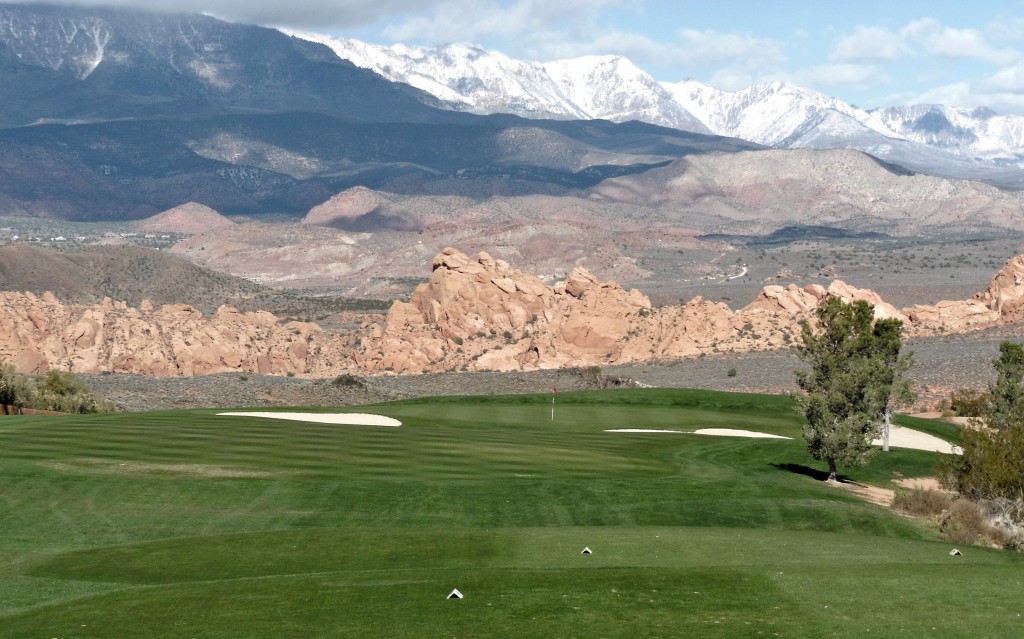 The 205-yard 16th takes you right toward the edge of a canyon that drops off more than 300 feet in some places.
Sky Mountain is lovingly manicured, and the really special aspect is that the same amazing backdrop of the practice range is shared by nearly every hole on the golf course. A sensibly sized clubhouse is perched to capitalize on the same views and is only exceeded by the friendly service – service that delighted me my entire stay. Finally, Sky Mountain is a good value for your green fee dollar with the peak season rate being only $45.
One doesn't usually associate attractive destination golf with municipal offerings, but Sky Mountain breaks that mold and should be included in your golfing itinerary.
The tee shot on the 383-yard fifth hole is only one of many you will never tire of at Sky Mountain.