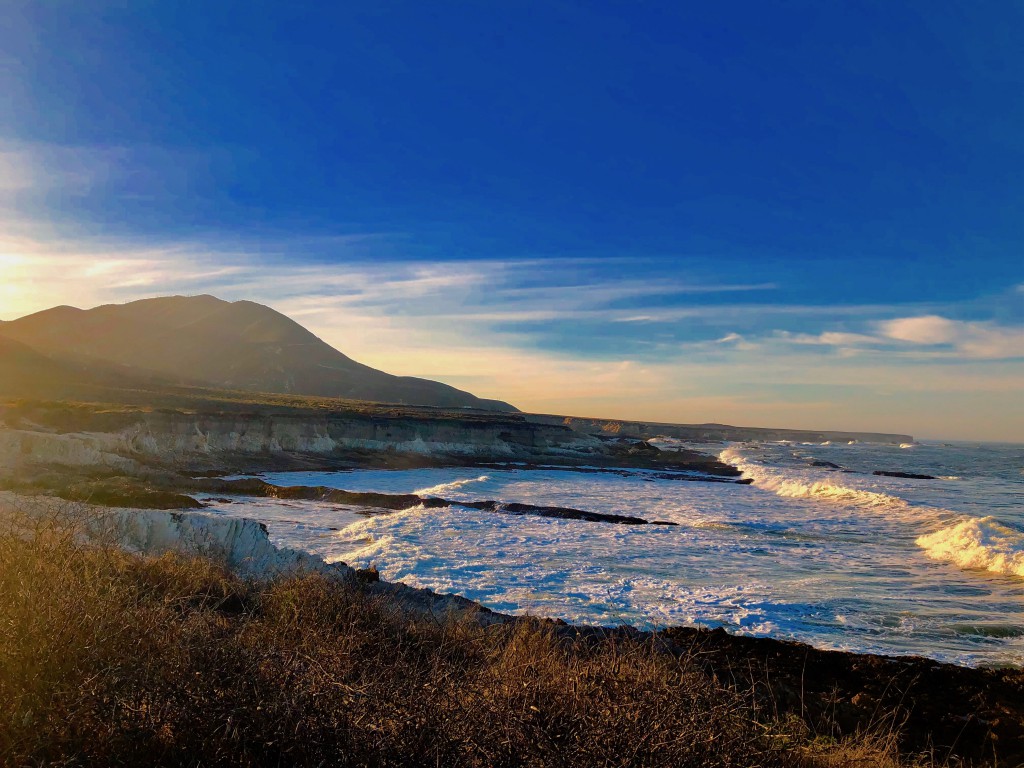 Early morning sunlight kisses the Montana de Oro coastline. (Photo by Robert S. Fagan)
The California coastline is renown for its rugged beauty, particularly south of Monterey, but if you continue further, you may find perhaps an equally special place absent of the hype of tourism and any commercial activity. You would not be too far off if you suspected I am referring to San Luis Obispo County. I am and the stretch of coastal bluffs just south of Morro Bay and Los Osos is the home of one of the State's Quiet Treasures in their park system. It's Montana de Oro State Park – "Mountain of Gold."
As a resident of the Golden State since 1991, I always get a chill when I discover something so striking and yet that gets comparatively little notoriety. As I drove through the Park on the only paved road, I was greeted by a variety of landscapes and spectacular natural scenery and hence, also a variety of outdoor activities. As is often the case in California, the hills, ravines, dunes and bluffs have their own appeal, but the best part of the Montana de Oro landscape is the rocky shoreline.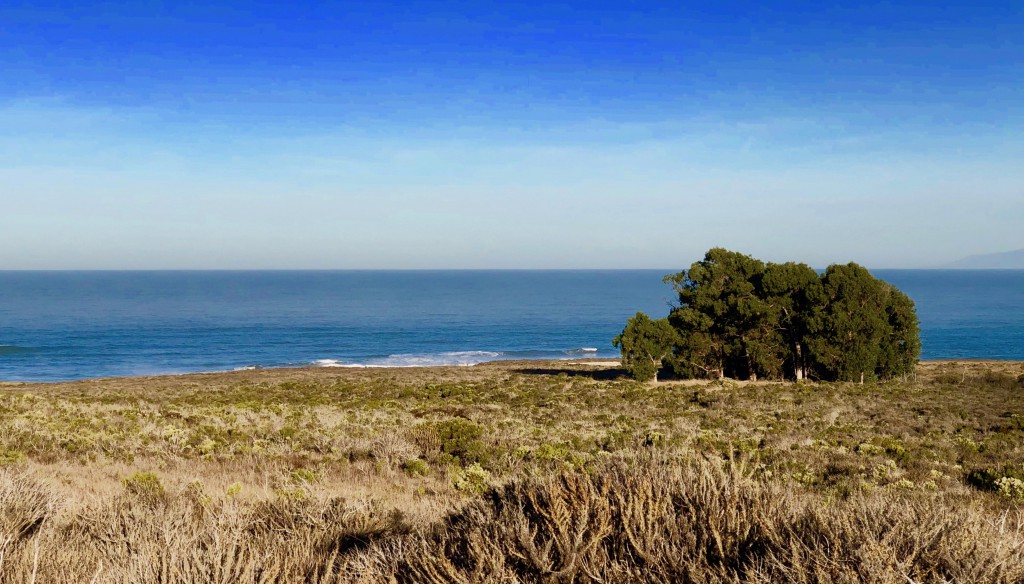 Gentle fields make for comfortable coastal hiking atop the ocean bluffs. (Photos by Robert S. Fagan)
At 8,000 acres, Montana de Oro is one of California's largest state parks and there are seven miles of beaches that begin as peaceful duned affairs with views of iconic Morro Rock and the three stacks of the power plant to the north.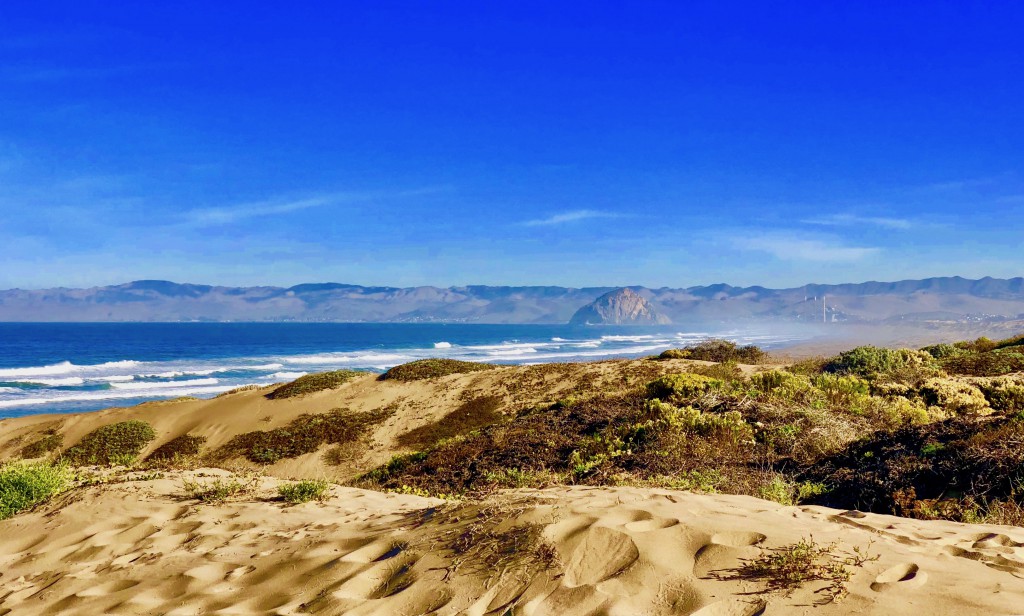 The Chumash Indians once inhabited the dunes and beach area that now look northward toward Morro Bay. (Photo by Robert S. Fagan)
Continuing south from the dunes, you encounter a thick Eucalyptus forest and pop out on coast bluffs and another sandy beach, Spooner's Cove, which features most of the visitor services. Springtime brings a variety of spectacular California poppies into bloom, hence the park's name. The land then progresses into rocky plateaus with the sights and sounds of the angry, explosive surf, offshore sea stacks, and interesting sedimentary rock formations. Explore the extensive tide pools, but stay aware of the waves.
Hiking, biking and equestrian trails delve south and eastward toward 1,649 foot Valencia Peak as well as to four minor summits with outstanding views including Valencia Peak, Oats Peak, Alan Peak, and Hazard Peak. The trails are rated novice to expert. While modern conveniences are not present, there are camping areas for RV's of up to 27', tents, and horseback groups. You will also find 65 miles of trails and 473 species of plants, in addition to a variety of wild animals, from barn owls and acorn woodpeckers to even black bears, mountain lions, rattlesnakes, coyotes and bobcats.
Wide hard-surfaced paths make getting around the coastal bluffs safe and easy. (Photo by Robert S. Fagan)
Once the home of the Chumash and Salinan Indians, and later the Spanish before becoming ranch land, while the buzz for Montana may be a bit quiet, still more than half a million visitors enjoy it annually. It's one of the best places to enjoy the rugged Pacific in a variety of ways in a variety of pristine settings. And both admission and parking are free. You should note that dogs are not permitted on any trails, beaches, or undeveloped areas.
How to get there:  This is a land or ocean-locked location that unless you are specifically driving to it, you won't casually drive by – hence its lack of greater notoriety. Yes, there's only one way in and one way out. Take Highway 101 to Los Osos Valley Road going west. Continue through Los Osos as the road becomes Pecho Valley Road.