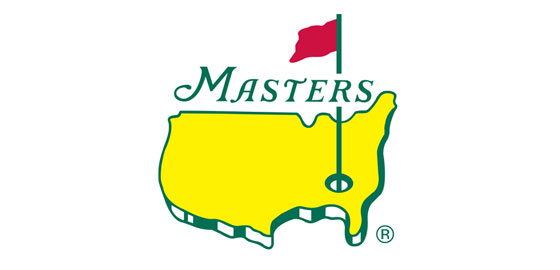 (Augusta, GA) There were many "feel good" stories during Masters week including:
Monday was Carl Jackson Day in Augusta. An Augusta native and Masters caddie since the age of 14, Jackson is best known for being Ben Crenshaw's long time caddie. He was on Crenshaw's bag for the Masters' wins in 1984 and again in 1995. Jackson, 67, is credited with providing vital swing keys to a struggling Crenshaw before the '95 Masters, suggesting a slight address change in his ball position and a fuller shoulder turn. Jackson is the first non-golfer and first black person to be so honored at the Mayor's Masters Reception. Crenshaw delivered some thoughtful and heartfelt remarks about Jackson. "How can you thank somebody who has been in the fire with you and shared your triumphs, who has meant so much to all of our lives? …I'm so proud to call him my friend."
On Friday afternoon, Jackson—dressed in standard Masters caddie outfit—and Crenshaw hugged each other on the 18th green moments after Crenshaw finished his last competitive round at the Masters. Due to swollen ribs, Jackson was unable to caddie for Crenshaw and so his brother Bud performed the duties. Their long emotional embrace was mindful of the scene in 1995 when Crenshew fell into Jackson's arms on 18 after winning the Masters and following the recent death of Harvey Penick, his legendary teacher and mentor at Austin CC.
Ethan Couch was Kevin Streelman's caddie for the Par-3 Contest. Diagnosed with a benign but inoperable brain tumor, the 13-year-old Couch from Alberta, Canada, was selected by Streelman after he was contacted by the Make-A-Wish Foundation. In a nice twist of fate, the 36-year-old Streelman won the Par-3 in a playoff over Camilo Villegas. They had tied at 5-under 27.
Of course, the loudest cheer at the Par-3 Contest was for Jack Nicklaus, 75, acing no. 4 at the Par-3. Witnessing it were Grand Rapids residents John Bek and Kevin DeWent attending the Masters for the first time. Bek and DeWent arrived at the Par-3 area before 9 am on Wednesday and then waited for Masters security officials to drop the ropes for the Par-3 green and tee access, allowing them to walk briskly (you don't run at the Masters!) to their pre-scouted 6th green area (for optimum, multi-hole viewing) where they placed their chairs. Three hours later, after catching some action on the back nine at Augusta National which included watching Jordan Spieth, Ben Crenshaw and Tiger Woods, Bek and DeWent returned to their seats for the Par-3. They both watched Nicklaus's ball hit the nearby green and then spin back into the hole. It was Nicklaus's first ace ever at Augusta National.
On Wednesday evening at the annual Golf Writers Association of American awards dinner, Morgan Pressel and Jarrod Lyle gave emotional acceptance speeches. Pressel was honored with the Charlie Bartlett Award given to a playing professional for unselfish contributions to the betterment of society. The award paid tribute to Pressel and her charitable efforts with the Morgan Pressel Foundation that is aimed at fighting breast cancer, which claimed her mother, Kathryn Krickstein Pressel and a former Grosse Pointe resident, at the age of 43. Lyle received the Ben Hogan Award as an individual who has continued to be active in golf despite physical handicap or physical illness. Lyle, a 33-year-old Australian on the PGA Tour, has successfully fought leukemia twice, once when he was 17 and again three years ago.
On Thursday, the City of Augusta honored former Masters player Lee Elder with a proclamation declaring the day in his honor. Elder, 80, competed in the 1975 Masters, becoming the first African-American to play in the storied tournament. More than 300 people, including comic and actor Chris Tucker who served as an emcee, attended the event to celebrate the 40th anniversary of Elder's achievement. In remarks made to The Augusta Chronicle, Macey Russell, Elder's attorney and close friend, said Elder told him how in 1975 the black workers at Augusta National GC walked outside to see him tee off as a show of solidarity and support.
During Friday's round, I saw Matt Kuchar as he walked toward the 9th tee suddenly hand a signed golf ball to a young junior patron standing along the ropes. You don't see many players make such a gesture during Masters tournament play. After Kuchar's grouping passed by, I went over to the boy's family and introduced myself. I learned it was 10-year-old Tom Allsworth's first time at the Masters and he and his parents were from Kent, England. Asked about his favorite player besides Kuchar, Allsworth promptly said, "Rickie Fowler."
*************************************************************************************
Tidbits
At the practice area on Saturday I noticed several players working on their swings despite missing the cut on Friday. At the far end of the range, Jim Furyk was hitting balls under the watchful eye of his father Mike, his longtime teacher. Mike was smoking a cigar as was Angel Miguel Jimenez, a noted aficionado of fine smoke and grape. Other players not playing on Saturday but taking advantage of the state-of-the-art practice facility were Mike Wier, Sandy Lyle and Paddy Harrington who was chatting with famed sports psychologist and author Dr. Bob Rotella ("Golf is Not a Game of Perfect.")
Meanwhile over at the practice building, Mike Greller, Jordan Spieth's caddie, was sitting on a bench and quietly chatting with Carl Jackson. Crenshaw's longtime caddie, Jackson was dressed in casual clothing and sporting a Masters badge with his name on it. Was Greller still soliciting nuggets of advice from Jackson about playing Augusta National?
How does one get a prime seat at the 18th green on Sunday? A young 20-year-old patron sitting next to me in the observation stand at no. 1 said he arrived in 2012 at the main entrance at 1 am before Sunday's final round in order to get a premium seat. (A Masters custom is placing one's armless seat at a hole and saving that spot.) There was one guy already in line! After the gates opened at 8 am, he went immediately to the 18th green to place his seat only to find three rows of members' seats already in position, courtesy of the club. Membership has its privileges!
Jarrod Lyle photo courtesy of the PGA Tour