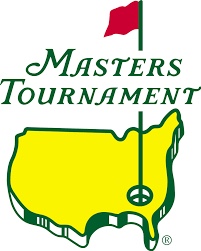 A shout out to Michigan's junior competitors in the Drive Chip & Putt Finals. Webberville's Paige Radebach finished 4th overall in the Girls 7-9 and won the putting segment; Novi's Sophie Stevens finished 7th in the Girls 12-13; and Cheboygan's PJ Maybank (who won last year) finished T-3 in the Boys 12-13 while winning the Drive competition. His best drive was 268.7 yards, 15 yards longer than the next player.
Here are some notes about these celebrated juniors:
Maybank, 13: His mother says he began swinging a club at age nine months and one day. A three-time National Finalist, his dream foursome is Rickie Fowler, his father and his coach Brian O'Neill. His home course is Hidden River Golf & Casting Club in Brutus.
Radebach, 9: Parents signed her up for the First Tee of Mid-Michigan and she first competed in the DCP only last year. Her favorite female golfer is Morgan Pressel. Coach is Casey Lubahn, men's head coach of the MSU golf team. Wants to be a pro golfer when she grows up.
Stevens, 13: Introduced to golf at age three and began playing at eight. Dream foursome include Spieth, DeChambeau and Mickelson while her favorite female golfers are Brooke Henderson and Brittany Lincicome.
Bryson DeChambeau, aka the Mad Scientist, commented on a number of subjects in his presser including the option of leaving in the flagstick while putting:
"I think that's the cool part about leaving the flagstick in now is that you start to see players' strategies come out based on what they know about the whole situation, and so for me, on a downhill putt, if it's not windy, I will definitely use it to my advantage…I think there's also a visual benefit to it.  You think about if anyone ever put a coffee mug on a green and they are putting to it, right.  It seems that you can almost hit that coffee mug all day long, if it's above ground, right.  As soon as you put something into the ground, it's like, I've got to hit it softer and let it fall in." 
Masters defending champion Patrick Reed was the first interview on Tuesday. Appearing relaxed and fit—having lost 10-12 pounds in the last year—Reed says his game is "where it needs to be and is physically and mentally ready." I liked what he said about what makes the Masters special: "It's a place where you can get away, where you watch golf and experience it. Everything is slowed down."
Francesco Molinari is in select company as someone who first caddied at the Masters and then later becoming a player. It was 2006 when Francesco caddied for this brother Eduardo at the Masters. When asked what he remembered about the experience he said: "I carried the clubs (laughter) and prayed that he was going to hit good shots.  No, it was a fun week." In fact, Francesco at the time was a member of the European Tour and Eduardo had qualified for the Masters as the reigning U.S. Amateur champion. A month later Francesco won the Italian Open for his maiden European title.
With his improved short game and recent success at closing out tourneys, the Open champion is on the short list of favorite players.
I love how the Masters and Augusta National preserve and honor its rich history. Case in point is the display showing the inaugural press invitational list. Two Detroit newspapermen made the list: M.F. Drukenbrod of the Detroit Free Press and H.G. Salsinger of the News.
The big news in terms of the golf course are the changes made to the par-4 fifth hole. The tee has been moved back 40 yards and it now plays 495 yards. In addition, the bunkers on the left side have been moved back toward the tee. Whereas before the second shot was a six-or seven-iron now it requires a 4-iron or a hybrid. Last year, the hole played as the sixth-toughest with a 4.165 stroke average. Expect it to be tougher this year. The green was also altered slightly allowing for another pin position on the left side. 
About it Tiger Woods said: "It's just amazing, over all the years I've been here, every time they make a change, it seems like it's been here for a hundred years.  It just looks exactly like it's always been here, and No. 5 is no exception and 18 looks immaculate."  
Best of all, the new tee at 5 provides logistical benefits: patrons now can walk down the right side of the par-3 fourth hole and be able to access a viewing area behind the tee. And the observation stand has now been moved from the left side of the par-3 green to behind the green. This all came about when the club acquired property along Berckmans Road several years ago.
As noted above, Woods alluded to some changes at 18. Insiders say it involves a subtle flattening out a small portion of the back left side of the green. Even experienced gallery marshals at 18 I spoke with couldn't notice the difference.
The next hole to be addressed will be the iconic par-5 13th hole now that the club purchased contiguous land from Augusta Country Club. Undoubtedly, it will be lengthened to make it truly a "risk reward" second shot again as originally intended. Expect to see changes next year or in '21.
Tiger Woods' notable quotes in his Tuesday press conference:
"I feel like I can win.  I've proven that I can do it and I put myself there with a chance to win the last two major championships of the year last year.  I was right there and just needed to have a couple more things to go my way and not throw away a couple shots here and there, which I was able to do at East Lake."
"The (Masters) tournament does an incredible job of creating a special atmosphere, but it's also the Patrons and how you can tell birdie roars and eagle roars.  It's not like most Tour events, if you get a ball in the air, 'you're the man (laughter).' We do have our names on the golf bag, so we are able to get the ball in the air, but this is different."
"Yeah, I feel I can still putt.  The hardest part is I just can't practice like I used to.  My back gets sore.  I just can't log in the time that I used to and that goes with every part of my game."
(When he won in '97:)  "The par 5s were all reachable for me with irons, some with short irons.  The years I drove it well, longest iron I probably hit into a par 4 would probably be an 8‑iron… A lot of sand wedges."
About his equipment changes: "I changed shafts in the driver and 3‑wood, went to a little bit lighter shaft in both of those and that was because of, you know, struggling with my neck like I was. A little lighter shaft made it a little bit easier for my body to take it and, next thing you knew, I got a little more pop out of it and started driving it a little bit better, which was nice…The wedges, I've gone back and forth with different grinds and different events I've played in and different grasses and what I want to feel through the ground.  That's probably been one of the bigger changes…And for me, when I came back this time around, playing with a non‑glued hosel in my woods was the biggest challenge in trying to figure that out, because I've never done it before.  
images courtesy of the PGA TOUR