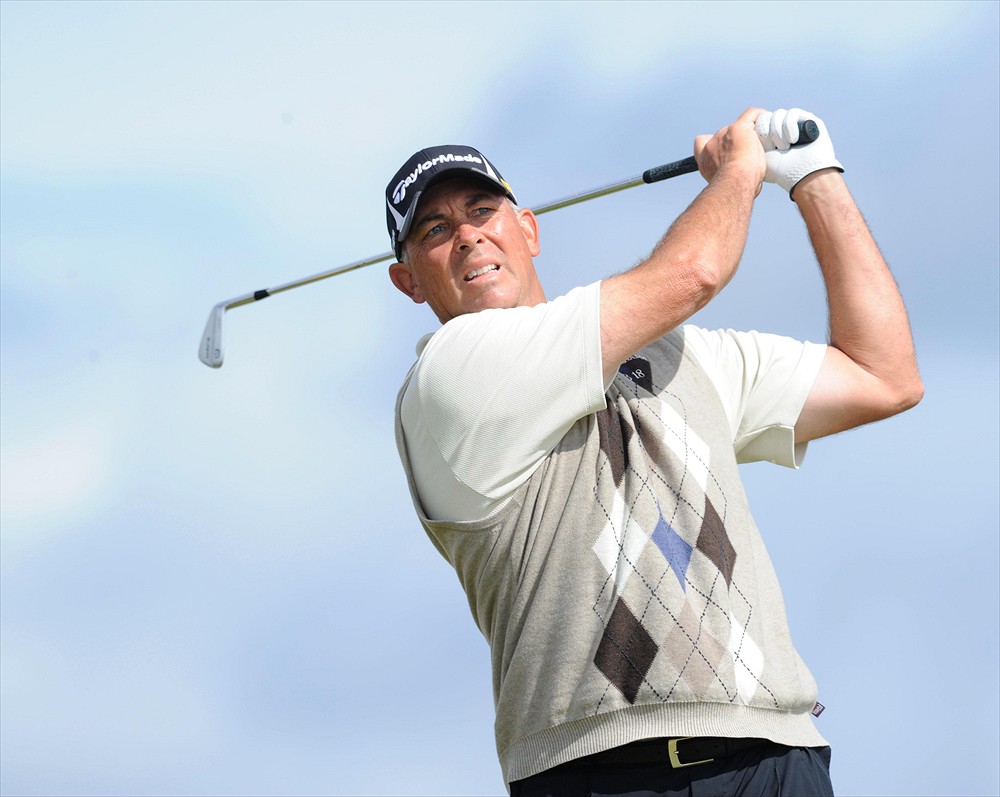 Sixteen years ago, Tom Lehman claimed his first and only major championship, the 1996 British Open at Royal Lytham & St. Annes. He put together rounds of 67, 67, 64, and 73 to win by two shots. Now a dominant player on the Champions Tour, the 53-year-old Lehman will be competing again at Royal Lytham and at the Open, where he has made the last five cuts, finishing T22nd last year at Royal St. George's. Originally from Minnesota and now living in Scottsdale, Lehman is also active in golf course design, with nearly two dozen new courses or renovations in his portfolio. He was interviewed by Terry Moore.
When did you first see Royal Lytham?
I was in London for four days and played several courses around there with my dad, my caddy (Andy Martinez), and some buddies. We drove up on the Sunday before the Open.
And your first reaction?
A lot of bunkers! I knew I had to hit the ball awfully straight. I talked to the club professional, whose recommendation was simple: Being in the fairway was far more important than being long. Put it somewhere off the tee to avoid the bunkers. He also pointed out that going over the green was not as penal on several holes. In modern golf going long is usually a big mistake. But at Lytham being long with an approach shot was not that big a deal.
Were you concerned about the wind?
I typically don't get worked up about playing in windy conditions. If it's blowing and I'm consistently hitting it in the middle of the clubface, I'll play better than some of the other players. If I'm hitting it well I'll be able to control my trajectory and that's a key for links and Open Championship golf. Being able to hit high or low when the situation calls for it is absolutely crucial over there.
Talk about the your third-round 64.
I was in the second-to-last group, a good start position. Early on, both my swing and my putting just clicked. On the very first putt of the day I had the speed perfect and it went into the hole. Same on the second hole for another birdie. I made a lot of putts that day.
You had a six-shot lead but you were to be paired the last day with Nick Faldo, who earlier in the year erased Greg Norman's similar margin at the Masters. How did you sleep that night?
I fell asleep easily but woke up at 5 a.m. The problem was what to do until 3 p.m. when I teed off. I tried to keep busy, lounged around, took a nap. There's a fine line between focusing on the round at hand while at the same time relaxing and not getting too worked up. You can be exhausted before you even tee off if you get too nervous: Being too nervous burns up energy you need for the golf course.
There were reports that Sunday's gallery was quite partisan, including someone yelling "Remember Augusta!" Did you hear them?
Yes, I did, but generally speaking the gallery was very respectful. It was what I expected so it didn't surprise me. And when I did hear some of that stuff it was a motivator. To be honest, I wanted to take that golf ball and shove it up someone's nostril. It just made me work a little harder and really say to them, "Well, I'll show you!"
You made an important birdie on the 12th hole…
At the time, I was one-over for the day and not much was happening. But I was playing reasonably well. The 12th is a tough par-three. I hit an amazing 4-iron, then made a nice putt for birdie. It was a huge boost for me. It got me back to even for the day and made me feel I could attack the rest of the round. Getting it back to even par fit into my game plan because when you have a six-shot lead playing par golf made me hard to beat. But then I made a bogey on 14 when I three-putted from 40 feet. It was a stupid mistake, like walking a guy late in the game with two outs in baseball.
But you made a great par save on 15.
I had an awkward stance in the bunker near the green and got the ball out to within eight feet. Then I made probably the best putt of the week and it really settled me down.
What was your mindset on the 18th tee?
"Just keep it out of the bunkers." The only way for me to lose was to find a bunker. So I picked a spot where I couldn't find a bunker and hit a 1-iron. From there I hit an 8-iron on the green and two-putted from 50 feet.
What did the victory mean to you?
It was a validation that I could win and not just contend in a major. Since I was a late bloomer on Tour and then had some near misses in the majors, finally breaking through and winning were so important to me. I always felt I had played well enough to win before but it just didn't happen. And as a Christian, I believed both the victories and defeats were part of a bigger plan and that the near misses made me work harder.
Has links golf influenced your golf design?
I like studying the strategy of a links hole and then applying that strategy to a new course. But it's hard to replicate links design over here because the essence of links is having the ball run on fast, firm turf. I love how in links golf the targets are guarded by bunkers: Depending upon the length of the hole and how the wind is blowing, different facets of a hole may be guarded. Sometimes the green is guarded, other times the approach is protected. Rarely in links golf are you not thinking about how the ball will run. And it always gets down to how accurate you are following the correct line to the hole. It's not just distance that matters, which is why guys like Tom Watson can contend. I love that aspect of links golf.
Photography: Golfsupport.nl/IconSMI