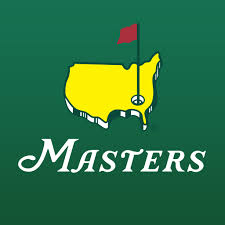 A big congratulations to Michigan's four "champions" in the Drive Chip & Putt National Finals on Sunday: Traverse City's Anika Dy (Girls 14-15); Traverse City's Kyla Layman (Girls 7-9); Jackson's Colin Norton (Boys 7-9); and Grosse Pointe's Tommy Sullivan. Although none of them finished first in their division, they all walked away as winners. Layman, however, did have a final putt on Augusta National's famed 18th green that, if she had holed it, would have earned her the top spot. She ended up third, a mere two points behind the winner. Interested juniors may register now for this season's qualifiers at www.drivechipandputt.com
On Monday, golf's major organizations—the Masters, R & A, PGA of America and the USGA—held a press conference to announce their respective bodies would grant a one-year exemption into their major championships to golf's gold medal winner at the '16 Olympic Games in Rio. Though not present, the LPGA announced a similar invitation for the gold medal winner for its '16 Evian and '17 Ana Inspiration championships. As such, all nine majors (four for men and five for women) will be supporting the initiative. Masters chairman Billy Payne, the former CEO of the Atlanta Committee for '96 Olympic Games in Atlanta, said: "We believe our game's visibility will be dramatically elevated by the global platform that only the Olympics offer." Oddly absent and without an official statement was the PGA Tour. Isn't the Players Championship a fifth major?
The world's number one player, Jason Day, was poised, humble and humorous in his Tuesday press conference. He mentioned his career path as a player. "I go from a junior and amateur that is, you know, we're playing for toasters. You're really playing for nothing other than pride and toasters (laughter)…." And then later after turning pro, Day added: "Everything is based on results. You get nit‑picked in the media. Stats are always saying he doesn't drive it straight enough or hit enough greens or whatever…you're thinking about getting rid of caddies and coaches and agents and sometimes wives (laughter) ‑‑ that wasn't me, trust me…."
A Masters "no-no" is bringing a cell phone onto the course. At the 10th tee on Tuesday, fellow Frenchmen Victor Dubuisson, a Top 50 World player, and Romain Langasque, the British Amateur champion and invitee, posed together for a photo, taken by a cell phone from Dubuisson's "coach." An ever-vigilant Masters security person immediately questioned the coach about the forbidden device and was informed it belonged to Dubuisson. As such, the phone wasn't confiscated but the official promptly reported the breach to his supervisor. I wouldn't be surprised if Dubuisson was later visited by Inspector Clouseau, dressed in a green jacket.
In his press conference, Jordan Spieth got a chuckle from the media gathering by answering how and when he wore the green jacket in the past year: "Some of my favorite memories were certainly back home, having a bunch of my friends over, and just kind of having the jacket on while you're grilling out or while you're doing whatever, that kind of stuff (laughter)."
As usual, Phil Mickelson was "center stage" with the media. He revealed the club renovated the Masters champions locker room this year. "And they spent a lot of money to make that champions locker room twice as big inside and twice as nice," said the three-time Masters champion. "And that's what makes this tournament so great is that every little detail is well thought through." He also mentioned the new patron tunnel under Old Berckmans Road, the free patron parking lot and the state of the art practice facility at the Masters. "Every detail is done to perfection."
U.S. Amateur champion Bryson DeChambeau generated a spate of columns after his Tuesday press conference. In it, he expounded on his use of same-length irons and wedges, all with the same lie angle, shaft and grip. By visiting the club's Trophy Room and its club display, he learned Bobby Jones played with several irons of the same length. He also shared his unique names for his un-numbered irons. For example, his 46-degree wedge is dubbed "Herman Keiser" for the 1946 Masters winner.
Right place at the right time: On Wednesday I witnessed David Lingmerth's ace at the Par-3 Contest on hole #7. Also joining me in the gallery was Grand Rapids & Naples resident Gregg DeWitt. Later, DeWitt witnessed another ace on the same hole by 80-years-young Gary Player (his 31st). In all, there were a record nine aces on Wednesday. Several pundits voiced tongue in cheek fear that club officials would now lengthen the Par-3 layout. Jimmy Walker won the Contest in a record-breaking 19 shots, eight-under par, with six birdies and an ace.
Wednesday at the Chairman's Press Conference: Billy Payne held his cards close to the vest and made no announcements about any specific hole changes including the much-rumored lengthening of the 13th hole. Instead, he said: "We have made no decision whatsoever…Plans are underway…and that is one of many holes we now have under consideration." Later, he mentioned the 4th and 5th holes are also under study given that Old Berckmans Road is now under club control. "Certainly, that creates options which heretofore did not exist…" And lengthening or realignment of certain holes is only one option. More room on the property may allow for better freedom of movement and corridors for patrons and players alike.
Although Payne didn't take it off the table as an option, modifying the game's formal equipment rules—e.g. an official golf ball—is not a likely scenario at the Masters. "We would only resort to equipment [rule modifications] as the last resort because…the governing bodies in golf deal with that very effectively." Actually, the governing bodies have allowed equipment—ball, shaft and clubhead—to outpace the dimensions of the game and to negatively impact championship courses such as Augusta National with expensive lengthening for elite players. Major League Baseball, in contrast, has carefully regulated its equipment—bat and ball—so that it's storied venues and time-honored dimensions have been preserved.
Another item from the Chairman's Press Conference: When asked if the Masters might look at expanding the field in the future, Payne answered, "Unlike certainly any other major what limits the number of participants here is the number of daylight hours." True enough but why then doesn't the Masters move up its Sunday teetimes so as to allow for more daylight in the event of a sudden death playoff? As much as I admire all that the Masters does for its patrons and players, it's been narrowly dodging a Monday finish by a suspended playoff due to darkness. Instead, officials continue to schedule the final Sunday grouping at 2:45 pm. (Note: The final pairing on Sunday holed out at approximately 7:15 pm EST, lending only a brief window for a playoff.) Why not move up teetimes by at least 30 minutes? Given the Masters' global television audience, let alone the sizable inconveniences of a Monday finish, it's the right thing to do.
As predicted by local weather forecasters, it began raining in Augusta on Thursday morning at 3 am and doused the course. But the rain subsided by the time tournament gates opened at 8 am. With Sub-Air vacuums embedded below all 18 greens, controlling the moisture on the putting surfaces wasn't an issue. The major factor was the northwest wind which usually correlates to higher scoring as it means longer play at three of the four par-fives. In 2007, such winds resulted in Zach Johnson laying up on all of the par-fives in two, yet still carding 11-under on them, and winning the Masters with a one-over par 289 total. (Note: After Saturday's round, Larry Mize was quoted as saying he never recalled three straight days of northwest winds at the Masters.)
Saddest quote from Thursday's round was from Ernie Els who fell victim again to the putting yips, including an embarrassing six-putt on the first hole for a nine. "It's unexplainable. A lot of people have stopped playing the game…I couldn't get the putter back. I was standing there, I've got a 3‑footer, I've made thousands of 3‑footers and I just couldn't take it back."
This was Tom Watson's final Masters as a competitor. The two-time Masters champion ended a 43-year run (134 rounds) at the tournament, ninth on the career ranking for player starts. He last made the cut in 2010. Opening with an impressive even-par 72, Watson missed the cut by two shots after a six-over par 78. In his own Masters tradition, he left an egg salad sandwich on the 13th tee in honor of his long-time caddie, Bruce Edwards, who finally succumbed to ALS disease on April 4, 2004 while Watson was on the course at the Masters.
photo courtesy of the USGA