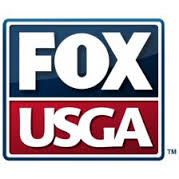 Like the greens at Chambers Bay, the Fox telecast of the US Open was a bumpy, uneven affair with many shortcomings. One could argue any televised debut of a major golf championship would be naturally rough sledding—especially by a golf novice like Fox—but overall the telecast was simply not up to snuff. You might even say Fox was not ready for prime time for this year's National Open.
There were some pluses, however. The images and quality of the camera work around the stunning Chambers Bay and Puget Sound area were spectacular. And in general, Fox didn't make any major hiccups in capturing the key moments in the tournament, either live or on a tape ("a few moments ago"). Some of the visual essays were well produced although occasionally ill-timed. For the severe slopes of the greens, the technology of "shadings" was helpful. And the use of tracer technology to track tee shots was well done and especially useful for a beguiling links course like Chambers Bay. But it was inconsistently used and not managed well and in synch with on-ground cameras. Often times, cameras didn't pick up where the balls were landing, leaving the viewer and announcers in the dark. The robotic on-ground walking camera was also a novel touch given some of the holes' elevation.
The root of Fox's unsatisfactory performance rested in its top heavy talent crew. There were so many commentators you needed a program to keep them all straight. Often times, Fox failed to identify the person speaking on camera and their voices were not recognizable to most viewers.
From the start, I've always had difficulty accepting Greg Norman's role as the primary analyst. I mean, would the Australian television network have an American be an anchor for its national championship? I doubt it. The only reason the Shark got this gig is that the owner of Fox—Rupert Murdoch—is a fellow Aussie as is David Hill, a former top exec at Fox Sports. Other than with some select Aussie players, Norman is not familiar and conversant with today's Tour's players. For the most part, he didn't offer any insight or key information about players. And on Thursday, he made a lame and awkward comment about trains and American history that caused my brother to call me wondering if I'd heard it. Norman is no Alistair Cooke.
And coming down the stretch on Sunday, Norman didn't get into the players' heads and nervous systems as Johnny Miller famously did. Probably Norman's best moment occurred on Friday when Jason Day was overcome with vertigo on his final hole. To his credit, Norman promptly exited the tower and checked on Day's status and came back to provide a first-hand report.
I didn't have any issues with Joe Buck. He's a top notch announcer and is comfortable and adept at handling the big sports stage. And he is a golfer who knows the game well enough unlike the fate of Brent Musburger at CBS. Some people find Buck's voice too loud for golf but it didn't bother me.
Overall, Brad Faxon probably did the best among the cadre of Fox announcers. He added insight and some pizzazz in his comments as well as being knowledgeable about the players. Corey Pavin did a credible job as did fellow on-course commentators Steve Flesch and Scott McCarron but many times the viewer didn't know who was talking. Julie Inkster was used sparingly, especially on Sunday, and didn't have much of an impact.
Veteran Tom Weiskopf, who's been around for decades in both CBS and ESPN broadcasts for the Masters and the British Open, acquitted himself well and was a bright spot for the production. I also admired the succinct and clear contributions of David Fay on rules and USGA-related matters. As the former Executive Director of the USGA, Fay knows his stuff and he often delivers it in a dry wit fashion. And he was right on top of the rules situation when Day fell on Friday and Brenden Grace hit his tee ball out of bounds on Sunday.
Olympic course architect Gil Hanse also was a good contributor and provided timely and valuable comments about Chambers Bay and what its architect, RT "Bobby" Jones Jr, was trying to accomplish in the topsy turvy layout. Holly Sonders was her usual attractive self and did an okay job with post-round interviews and video highlights.
On the downside, host Curt Menefee never seemed comfortable or well-prepared for this golf gig.
I must give Fox and its sponsors a high five for its "no commercial interruption" practice for the last hour of the riveting broadcast. It was a fitting Mastersesque touch and certainly lent heightened drama and excitement to the closing holes.
But in crunch time, Fox didn't rise to the occasion for such an exciting finish. Norman essentially was a non-factor in terms of commenting on Dustin Johnson's final two putts. And unlike the small scrum of local media, Fox was unable to secure an interview with Johnson after he signed his card. And when Jordan Spieth gave his acceptance speech on the 18th green and he paid tribute to his father, Fox's cameras were pointing at Spieth's relative at first and only later at his father. Can you imagine CBS, NBC or ESPN not knowing the difference?
Time will tell if Fox learns from the Chambers Bay experience, listens to the critical feedback and improves its sub-par performance. But in the interim, most savvy viewers will be longing for the good old days of NBC and Johnny Miller.
Images courtesy of USGA, Fox Sports