Throughout the past year, I tried to take note of quirky happenings, quotes and notable feats on and off the links. Here are a few of my favorites.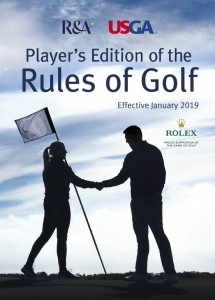 —Before playing a par-three, a fellow player claimed the new Rules of Golf doesn't allow players to pick up a broken tee off of the ground and use it to play their shot. "It's not their original equipment," he insisted. Someone replied, "What part of the dark web did you pick up such nonsense!"
—I love the comeback story of PGA Tour Champions player Doug Barron. As trivia experts might know, Barron was the first player suspended by the PGA Tour in 2009 under its anti-doping policy. Upon the advice of his doctor, Barron was taking supplemental testosterone and a beta blocker due to low testosterone and a heart murmur. After he was suspended, he sued the PGA Tour and following that litigation the suspension in 2010 was lifted and he was allowed a therapeutic exemption for testosterone. 
But he never played in another PGA Tour event, including the WEBCOM tour. Instead, he played on mini-tours and waited until he turned 50. Then, he tied for 5th place at this summer's Senior British Open. But he only got into the Dick's Sporting Goods Open because he survived not one but two qualifiers: a pre-qualifer on the Friday before and the final qualifier on Monday. He then shot 65-68-66 win wire to wire. He was the first Monday qualifier to win on the senior tour since Willie Wood won the same tournament in 2012.
With the victory, Barron won $307,500 and a Champions Tour exemption for the rest of the year and next.
—The best "I-know-someone-to-get-us-on-a-famous-golf-course" line was heard by a friend who's a Golfweek course rater. When the subject of playing and rating the ultra exclusive Cypress Point Club in California was raised, a fellow rater said, "That's no problem. I know a member."
"Who's that?" he asked.
"Kathryn Crosby."
—Best Brooks Koepka quote about the notorious tortoise player, JB Holmes:
"That's what I don't understand when it's your turn to hit, your glove is not on, then you start thinking about it, that's where the problem lies. It's not that he [JB Holmes] takes that long. He doesn't do anything until his turn."
—Best historical reference and analogy by a prominent Tour player: 
Goes to Rory Mcllroy when asked if chasing the career Grand Slam becomes more difficult with each passing year.
"…I've become comfortable with the fact I've tried four times, I've failed, but Abraham Lincoln lost the first 13 elections he was ever in. He wound up being the President of the United States. So I still got a bit of time."

—Best putt following a scary event:
Occurred only last month at LE Kaufman when my playing companion skulled a rocket out of the greenside bunker, hitting me in the forearm and knocking me to the green. By hitting me the ball stayed on the green. Relieved that I wasn't seriously injured, Ken collected himself and canned the thirty-footer for an unlikely par. 
 In all, Ken had 10 one-putts during the round, played in a high temperature of 42 degrees.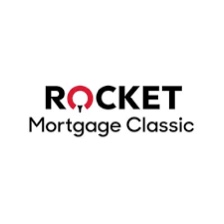 —Best 'tough love' advice from a pro-am player to a Tour player
According to Pat, my frequent weekend playing companion, who had first hand confirmation of the incident:  At this year's Rocket Mortgage Classic Pro-Am a very frustrated pro-am entrant complained to his aloof Tour playing partner about not engaging with his foursome:
"Look it, I spent EXPLETIVE DELETED $10,000 for our group to play with you, so get over there and start talking to our foursome!"  And he did!
With that, let me say Merry Christmas and a Happy New Year!
Images courtesy of the PGA Tour, USGA and Rocket Mortgage Classic