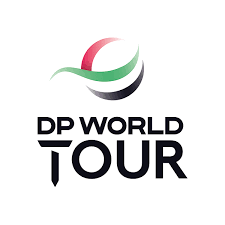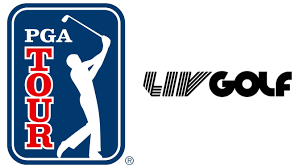 The news on Tuesday that the PGA Tour, DP World Golf (formerly the European Tour) and LIV Golf were merging into a new entity was a bombshell. I heard it while playing golf when my playing partner checked a text on his phone. The rest of the round was dominated by related commentary and speculation. It was akin to walk-talk-and-hit radio.
In terms of regular golfers, the vox populi, the news didn't go down well. To them, it seemed as if the PGA Tour had capitulated and LIV Golf had prevailed. Meanwhile, most Tour players had little idea or input about the planned merger. 
Doug Ferguson, the respected golf writer for Associated Press, reported these tweets from Tour players:  "I love finding out about morning news on Twitter," said Collin Morakawa with a big dash of sarcasm; "I'm guessing the liv teams were struggling to get sponsors and pga tour couldn't turn down the money. Win-win for both tours but it's a big lose (sic) for who defended the tour for last two years," said Byeong Hun An.
I assume you'll hear more grumbling from PGA Tour players in the wake of this announcement.
Certainly, many players will feel betrayed after remaining loyal to the PGA Tour and turning down huge signing bonuses (upwards of $100 million and more) from LIV only to wake up to learn defectors to LIV will again be their fellow competitors after 2023. 
And LIV players like Phil Mickelson, Dustin Johnson, Patrick Reed, Cameron Smith and many others will undoubtedly keep their huge signing bonuses when they join the new Tour entity whose name hasn't been announced.
Who's looking pretty now? Those player agents whom calculated the risks and urged their clients to sign with LIV.  And of course, the LIV players themselves.
Other questions remain including the fate of Greg Norman, the controversial commissioner of LIV Golf. In the initial announcement on CNBC, the influential business channel, Norman was conspicuously absent while PGA Tour Commissioner Jay Monahan and Yasir Al-Rumayyan, governor of the PIF (Public Investment Fund of Saudi Arabia) held court. In the announcement, it was revealed that Al-Rumayyan will be joining the PG Tour board of directors and will be the chairman of the new combined Tour.
Many think Norman will not be a major or vocal part of the new Tour but he'll be richly compensated to walk away quietly if that's possible for someone with an industrial-sized ego.
The news Tuesday also indicated Jimmy Dunne—a golf insider, member of Augusta National, and President of Seminole GC who joined the PGA Tour Board as an independent director last January—was the point person responsible, over the last seven weeks, in bringing Monahan and Al-Rumayyan to the bargaining table. Dunne incidentally is a close friend of Rory McIlroy who was an outspoken leader in defending the PGA Tour against LIV Golf.
In December, McIlroy had this to say about Norman: "There's a few things that I would like to see on the LIV side that needs to happen. I think Greg [Norman] needs to go. I think he just needs to exit stage left. He's made his mark, but I think now is the right time to sort of say, 'Look, you've got this thing off the ground, but no one is going to talk unless there's an adult in the room that can actually try to mend fences.' Then things can happen. But right now, it's a stalemate."
So credit to Dunne for heeding his friend's words and getting 'the adults in the room together.'
It was my opinion so long as LIV Golf was relegated to low-rated YouTube TV for streaming its live events, the PGA Tour held the upper hand. With everyday golfers being fed their weekly diets on Golf Channel and the major TV networks, most didn't seem to care about LIV Golf and its 54-hole team events. In fact, I missed only seeing a few LIV players, like Cameron Smith, Brooks Koepka and Michigan's James Piot.
But the Saudi's enormously endowed PIF had the means to buy a cable channel, heck even ESPN. ESPN has been often mentioned as an asset that should be sold to boost the ailing stock price of its parent The Walt Disney Company. If LIV Golf were seen on ESPN, that would have been a major advantage in its battle with the Tour.
Of course, there was the continued distraction and expense of litigation and the further scrutiny of government and tax authorities. Interesting to note the new Tour entity is a for-profit LLC while the PGA Tour will remain a non-profit organization. No business or enterprise wants the attention of governmental bodies and with it the threat of new regulations or sanctions.
So now the battle is over with plenty of details to be ironed out and decided including what will this new Tour look like and how many events.
Like many, I'll accept it eventually with a grain of salt. But first I must get over a bad case of indigestion caused when I heard Al-Rumayyan say: "From the very beginning, the whole initiative was how to grow the game of golf. And I think what was achieved today was exactly that."
Please, hand me a throw-up pot.