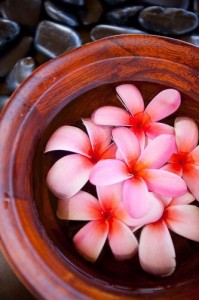 Maybe I broke a mirror or walked under a ladder on my last trip to Maui? It's been seven years. If that's not bad luck, what is?
But now I'm heading back, seven years later almost to the week, with our hearty band of Golf Road Warriors. We all land on Sunday, but the three of us arriving from the east probably won't come to our senses until Monday. That's assuming we ever do, trying to assimilate Pacific wonders after a tough eastern winter.
I note the golf itinerary is similar to my last visit, and I'm curious to see if I remember any of the holes at Wailea Gold, Royal Ka'anapali or the Plantation Course at Kapalua.
The addition to the roster will be a round at the private King Kamehameha Golf Club (although there is a Guest for a Day experience available). The subtraction is play at Makena, which will undergo a year-long renovation and re-open at some point in the first quarter of 2014.
Robert Trent Jones Jr. designed the two tracks at Makena, but whether he'll be involved in the redesign is unclear. An initial report in The Maui News suggested he would not be, but once the Golf Road Warriors hit the ground we'll see if we can find out more.
Jones will be well-represented on this trip anyway, having designed Royal Ka'anapali and Wailea Gold and Emerald–the latter the first of several optional rounds on this trip, depending upon our stamina. Knowing the other Golf Road Warriors as I do, I suspect we'll be restraining Jeff Wallach from playing 36 a day, while Jim Frank, Brian McCallen and I rub our backs and dream about poolside chaises.
The father and son design team of Ted Robinson Sr. and Jr. attended to the King Kamehameha course, and Ben Crenshaw and Bill Coore laid out the well-known Plantation Course, site of the Hyundai Championship at the beginning of each PGA Tour season.
It sounds like a healthy test of golf ahead, a little daunting since I'm right in the middle of a swing change. Luck? I'm going to need it.