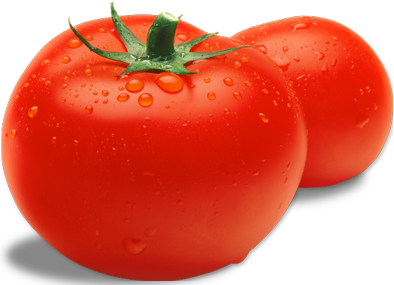 [Apr. 21, 2016]–The second annual Reeds Spring Tomato Festival was held last August, near Branson, Missouri, complete with a Little Miss Tomato contest. A local fund-raiser, the festival's thematic underpinning was a nod to the Branson area's major industry beginning in the 1890s, tomato canning. Cans from the Ozarks area streamed nationwide, even abroad, for decades, until the industry died out in the 1960's.
Considering how often vegetable cans were jammed into the ground to serve as holes on early and rudimentary golf courses in the U.S., one can only wonder how many of them began life in Branson. Possibly not as many as the people who now flock to Branson to sink putts into the profusion of more artfully constructed holes, which have turned the area into a booming and bona fide golf destination.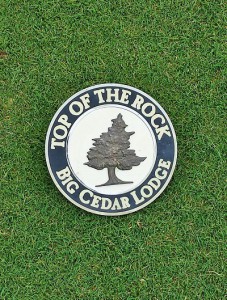 Not that Branson wasn't already booming, a tourist mecca known mainly in the past for its many country-tinged musical shows. But the character of the area is shifting somewhat into one of a more active, outdoors lifestyle. Golf is part of it, but then so is fishing and boating, and the guy with his fishhooks into all of the above is Johnny Morris, the founder and CEO of Bass Pro Shops in Springfield. Fishing is how Morris made his fortune. Well, the first one, anyway, which he has parleyed into being a major player in the area's golf and tourism scene, as owner of Big Cedar Lodge and the Top of the Rock and Buffalo Ridge golf courses.
The Champions Tour is playing both courses again this weekend in the Bass Pro Shops Legends of Golf tournament, which is saying something, since Top of the Rock is a par-3 course—albeit a Jack Nicklaus Signature Design par-3 course. It's the first (and so far only) such design to host an official PGA tour event, and Nicklaus himself will be on hand for the partners tournament, as will Gary Player, Lee Trevino, Tom Watson and a host of other stars whose minds will undoubtedly be boggled anew by the Top of the Rock course, the natural surroundings and all the constructed visual stimuli on hand.
Aside from the Nicklaus course there's an Arnold Palmer-designed and partially synthetic practice area, a Tom Watson-designed practice green modeled after the Himalayas putting course in St. Andrews, a chapel, a Civil War era cabin, views of the Ozark Mountains and Table Rock Lake, and Arnie's Barn overlooking it all. Both the pro shop and a cavernous restaurant, the building is reconstructed from the timbers of a 150-year-old barn dismantled not far from Palmer's home in Latrobe, Pennsylvania.
It's some kind of weird recreation area, a golf amusement park that might be jaw-dropping if it were in any place other than Branson.
The Shows Go On
Branson has been a tourist town of one sort or another pretty much since the Marble Cave began to be explored in the 1880's. The largest cave in Missouri, the site was privately purchased and opened to the public in 1894, though it was by then clear that there was no marble to be extracted in the limestone cavern (though plenty of bat guano). By 1927 it was renamed Marvel Cave.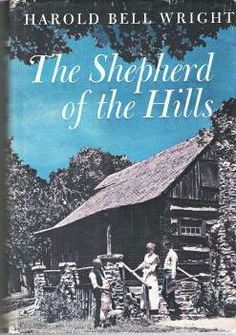 One early visitor was Harold Bell Wright, whose 1907 novel, "The Shepherd of the Hills" was based on the mountain people he met over eight summers. The book became a phenomenal best-seller which prompted more visits to the area.
But Branson also owes much to the White River, which begins in Arkansas and wends its way to the Mississippi. Besides transporting canned tomatoes, the river has been frequently dammed to advantage. In 1913 the Powersite Dam created Lake Taneycomo and the area's boating and fishing renown began, much to the eventual pleasure of Morris.
Its lure as a country and western musical hub dates back to the mid-1950's, and rolled right along to 1991, when a "60 Minutes" segment called Branson the "live music capital of the entire universe." There were 22 theaters operating then, but more than double that today. The usual line is that there are more theater seats in Branson than on Broadway, but at far cheaper prices (an average of $38, a high of $55) and with four main strands—patriotic, gospel, comedy, and a big finale.
The theater scene has gone through a generation and retrenched somewhat, and other ways have been found to fill some of the 16,500 rooms in town. Fishing and boating are more popular than ever, and golf is an increasing tourism engine.
The number of courses in the area is a moving target, but heading toward a dozen. The other tournament course is more purely about the golf, meaning it's fairly tame by normal Morris sizzle standards, a Tom Fazio design from 1999, then called Branson Creek Golf Club. It reopened in 2014 as Buffalo Ridge Springs with the redesign credited to both Fazio and Morris. The reworking included some new approaches, renovated bunkers, the addition of water features, planting of native grasses, and the introduction of some free-ranging buffalo from nearby Dogwood Canyon Nature Park.
And now Morris is raising the stakes again, having just announced plans to build another course at Buffalo Ridge with Bill Coore and Ben Crenshaw.
Branson Hills Are Alive
Morris does not have his hand in the Branson Hills Golf Club, perennially chosen as the state's number one public course, and which is clearly a good place to start—or finish—any golf trip to the Ozarks. It's where I kicked off a trip to Branson in early October, a delightful time of the year to visit and one of the busiest seasons in the area, said general manager Dan Davis.
Opened in 2009 as the Payne Stewart Golf Club, the course was re-branded last June. Originally conceived as a tribute to the late U.S. Open champion, the club now honors a full roster of Missouri stars who have played professionally, such as Stewart, Hale Irwin, Watson, Horton Smith (winner of the first Masters), Brandel Chamblee, Tom Pernice, Judy Rankin, Amy Alcott. Tee markers in the shape of tam-o'-shanters remain.
Branson Hills is a rarity in that North Carolina landscape architect Chuck Smith has done but a handful of designs around the country, suggesting he is going for quality over quantity. He was recommended for the job by Bobby Clampett, who consulted on the routing. The pair have put together a course that will be immediately pleasing, but more forgiving with increased familiarity.
"I think it plays easier the second time around more than some courses," says Davis. "It's one of the harder courses in the area as well as the best, but make a good tee choice and all should be well."
Like most of the courses set here in the Ozarks, Branson Hills can't help but being a scenic marvel, characterized by jagged limestone outcroppings, vertiginous ravines, ample water, plenty of elevated tees, a few forced carries and some blind or semi-blind shots to negotiate. This all before reaching some tough, small and speedy greens.
It's a thrill ride, with the inward nine somewhat more challenging Davis speculates. I concur; I snagged a couple of birdies in the early going, but seemed to be chasing a series of "others" on the homeward journey.
Branson Hills was built and is owned by HCW Development, which also created Branson Landing, a waterfront promenade that has revitalized the downtown area. It operates several hotels in town and the Branson Hills golf villas where the group I traveled with stayed—multi-room units with all the amenities a group of golf buddies could want, with a pool and tennis courts all within walking distance to the course and its Magnolia Grille restaurant.
"We're only three miles from Branson Landing, so stay and play packages work well here," said Dan Davis. "Except during our busiest times most of our packages are custom built; we're flexible that way. And we love having people just coming out to look at the course or the memorabilia collection we have on our Missouri golfers, even if they don't play."
Is it the best show it town? Davis said, "We know there are a lot of reasons to come to Branson. But golfers traveling here won't have a complete trip unless they come out to Branson Hills."
A generous website at Explore Branson (www.explorebranson.com/golf) will help in starting to plan that complete trip.
[April 21, 2016]