[July 27, 2011]–The golf round planned for one of Belgium's finest courses, Royal Zoute in Knokke-Heist, fell through. The reason? The group I was with lingered unduly at lunch at a restaurant named after the hop plant, Hommelhof in Watou, following a tour of Brewery Van Eecke.
So it goes in Belgium, where beer and food trump golf. I never did see a course on a recent trip to Flanders, but toured five breweries and ate numerous meals cooked with beer or paired with beers.
Belgium is an inspirational mecca for brewers and beer lovers and there's nothing like a visit there to try specialty house beers in restaurants and bars. (www.visitflanders.us) But many of the best are readily available at better beer outlets in the U.S.: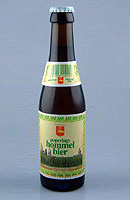 Poperings Hommel Ale (Brewery Van Eecke, Watou, 7.5% ABV) www.brouwerijvaneecke.be
Unlike the U.S., in Belgium highly hopped beers are the exception rather than the rule. This is a distinctive exception, brewed near the hop fields of Poperinge, where a festival in praise of hops is held every three years. (And this is the year.) The beer is a golden ale with a suitably sharp finish.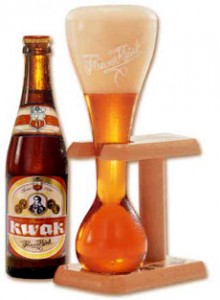 Kwak (Brewery Bosteels, Buggenhout, 8.1% ABV) www.bestbelgianspecialbeers.be
All Belgian beers have their own special glass, but the round-bottomed Kwak glass requires a wooden holder to keep it upright. If you want to remain upright, drink this amber ale carefully, since its fruity, spicy, malty mix goes down easy.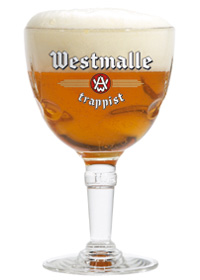 Westmalle Tripel (Westmalle Trappist Brewery, 9.5% ABV) www.trappistwestmalle.be
There are six monastic breweries in Belgium (and one in the Netherlands) under the direct control of Trappist monks. Westmalle more or less invented the Tripel style of strong golden ales, and the beer remains a complex wonder, a reverent pour.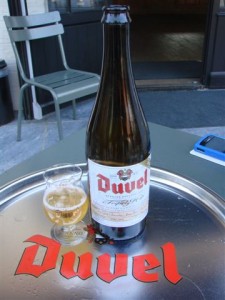 Duvel (Brewery Moortgat, Puurs, 8.5% ABV) www.duvel.be
On the other shoulder, the devil (duvel) is in the details of this most beguiling golden ale, which looks as innocuous as a light lager, but which packs a punch in strength and in its fruity, pear-like flavors.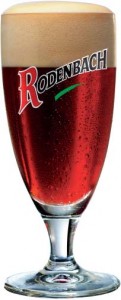 Rodenbach (Rodenbach Brewery, Roeselare, 6% ABV) www.palm.be/en/rodenbach.php
The late beer writer Michael Jackson once called Rodenbach, "The most refreshing beer in the world," and it's tart, cherry-like character is certainly a palate cleanser. There's no fruit in the brown ale; it's character comes solely from the special yeast, fermentation techniques, aging in oak casks (for up to two years) and blending of different vintages. An acquired taste, but worth acquiring.
In somewhat different form, this piece was originally featured in the July-August 2011 Fairways + Greens Magazine, courtesy Madavor Media.