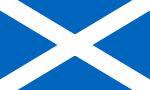 [Nov. 30, 2012] It's St. Andrews Day, Scotland's national day, and parties are breaking out all over the world to celebrate. Stands to reason some Scottish ale should disappear in the process.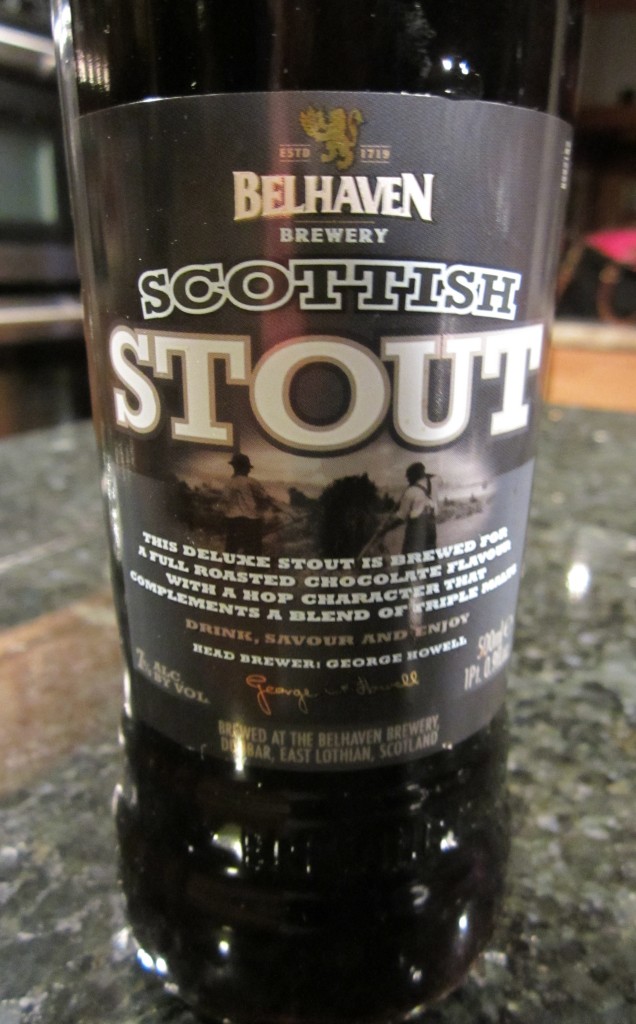 I started my celebration on Wednesday. It was Malcolm Duck's birthday and I noted on Facebook that I would have a Belhaven in his honor that evening, and so I did: the Scottish Stout from the Belhaven Brewery in Dunbar.
Dunbar is in East Lothian, Scotland, and so is Mr. Duck, who plays a solid game of golf and runs one of my favorite places in the world, Ducks at Kilspindie House in Aberlady where I've downed more than several pints.
It's been awhile though, and I do pine for the place. East Lothian is a treasure trove of great golf courses, from North Berwick to Gullane to the site of the 2013 Open Championship, Muirfield. But until I finally managed to best it this year, my lowest round ever was on the Dunbar Golf Club layout, which understandably remains one of my favorites of all time.
I recall the round fondly as my introduction to links golf in the area, on a blissfully sunny and virtually windless day, with the good company of Allan Minto and Rob Steadman. We had planned to visit the nearby Belhaven Brewery as well, but our timing was off for some reason and I had to content myself with mere tippling of the beer.
The brewery was one of the last independent Scottish breweries at that time and one of the oldest operating breweries in the U.K., dating back to at least 1719, if not before. It has since been purchased by Greene King of Suffolk, in 2005.
Though Greene King consumed other breweries it purchased in the past, it has expanded operations in Dunbar, installing a new brewhouse last year and introducing some new products. The Scottish Stout debuted in 2007, solely for export, whereas Belhaven Black, launched last year, is a different brew.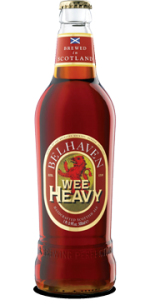 Belhaven senior brewer Alan McLaren sorted it out for me, since the brewery actually produces a number of stouts. "The Belhaven Black is a 4.2% ABV stout, mainly for the U.K. The Scottish Stout is 7%, although there is a 5% version for Russia. And we also make a McCallum's Stout at 4.1%, mainly for Russia."
The company makes a 4.6% St. Andrews Ale which would have been perfect for today, but it isn't currently being imported to the U.S. The 5.2% Scottish Ale is, however, as is the 6.5% Wee Heavy, which I'll be cracking open later this evening as part of my own St. Andrews Day celebration.
"The Scottish Stout is a strong one at 7%, but doesn't give the impression of such," said McLaren, which is a sensible heads up, because the beer is seductively smooth and delicious, somewhere between a dry Irish stout and a sweeter English stout.
The beer pours out dark with a rocky tan head. There's crystal, chocolate and pale malts in the mix, along with roast barley. It's not overly hopped and goes down easy, as McLaren suggested. One 16.9-ounce bottle should take you quite a ways.
Maybe not all the way to Scotland, but near enough for now.
Name: Scottish Stout
Brewer: Belhaven Brewery, Dunbar, Scotland
Style: Strong stout
ABV: 7%
Availability: 38 states nationwide
For More Information: www.Belhaven.co.uk
Related post: Jefferson Davis Goes to St. Andrews