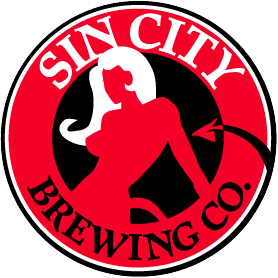 When Richard Johnson moved to Las Vegas in 1996, "There was nothing here in terms of craft beer. One brewpub, that was it. I was in charge of the next three that opened," he said.
The city that never sleeps is still no beacon of great beer, but armed with suggestions I had solicited on reddit there was a reasonable chance I wouldn't go thirsty. And thanks to Johnson–and his Sin City Brewing Company–I managed to down a couple of Sin City Ambers my first night in town.
"The city is starting to catch on," said Johnson. "It's still a little slow on the Strip, but it's getting better and getting better quickly, for the simple reason that tourists are asking for better beers. So now most casinos are supplying more diverse beer styles and beer programs are being added. But you have to get off the actual casino floor and go looking for it, because you're not going to find anything of interest there."
Johnson has been involved in brewing since 1989, notably as the Director of Brewing Operations for the Gordon Biersch Brewery Restaurants. He and a few partners started up Sin City in 2003. "We're served only on tap at casinos and bars around town, and in three tasting bars on the Strip in the Flamingo, Planet Hollywood and the Venetian." (Free suggestion–start serving it at golf courses.)
I found some of the Amber downtown. It's the most popular of Sin City's five standard beers (adding a light lager, a Weiss beer, a Stout and an IPA). A seasonal lineup will debut next year. The Amber is a traditional Oktoberfest or Märzen beer (a Gordon Biersch specialty), very much a malt-accented lager with a crisp Hallertauer hop finish and a respectable 5.75% ABV heft. Hop heads won't be charmed (except perhaps by the logo), but the hop wary will likely be back for another.
Name: Sin City Amber
Brewer: Sin City Brewing Co., Las Vegas, Nevada
Style: Amber ale
ABV: 5.75%
Availability: Las Vegas, baby
For More Information: www.sincitybeer.com