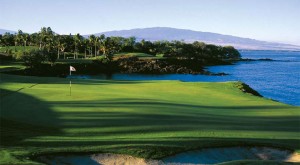 The closing days of the year often have us looking back and remembering the best moments – or resolving to create memorable adventures in the coming year.
Along with 26 other travel industry people, I serve on the Cigar Aficionado Magazine expert rating panel. Every few years, the magazine, as in the current issue, reveals "The World's Best Hotels and Resorts" as determined by our panel.
The Beverly Hills Hotel in California was named the "Best Large City Hotel" in the United States. In the article I am quoted as saying, "With its hidden bungalows and iconic, old Hollywood nature, the 'Pink Palace' will have you posing poolside in your fluffy robe or taking an important phone call with the other glitterati in the Polo Lounge."
Four Seasons was named the "Favorite Large Hotel and Resort Brand." My reasoning was that "Four Seasons is consistently creative in an understated manner, yet there is always an elegant crispness and reliable simplicity."
Other winners and honorable mentions in the issue were the Four Seasons George V and Hotel Crillon in Paris; Four Seasons Hualalai and Mauna Kea (pictured above), along the Kohala Coast of Hawaii's Big Island; Grand Del Mar, San Diego; The Sanctuary at Kiawah Island; Gleneagles and the Turnberry Hotel, Scotland; Little Nell, Aspen; Kauri Cliffs, New Zealand; and the Ritz Carlton Bachelor Gulch, Vail.
Still more of my "best of" opinions were revealed in a new book. Rolex, the legendary Swiss watchmaker, has partnered with golf publisher D'Algue Selection to release "The Rolex World's Top 1,000 Golf Courses." The handy guidebook was essentially written by golf star Kristel Mourgue d'Algue.
She came to the U.S. and was an accomplished collegiate and amateur golfer at Arizona State University, was runner-up in the British Amateur championship and played professionally. She recruited an army of golf writers worldwide, who surreptitiously visited and ranked every aspect of notable golf facilities. The result is not only independent judgment but also factual accuracy: length, par, price, practice facilities, nearby hotels and restaurants, points of interest, maps, and driving time between the course and destinations.
The handsome hardcover is the size of a Bible, and can serve as one.
Which Michigan courses made the world's top 1,000 list? Arcadia Bluffs, Oakland Hills south course, Forest Dunes, Lost Dunes, Bay Harbor links-to-quarry, Tullymore, Black Lake, Hawkshead, and Shanty Creek's Cedar River course.
Whether you are revisiting a course you've played in these pages, or seeking something new, you can let your mind wander near and far on a snowy Sunday without leaving your easy chair. Certainly you and your golfing friends can debate omissions and rankings, which is all part of the fun.
"The same elegance and precision reflected in the sport are the quintessential qualities of a Rolex timepiece," writes Bruno Meier, CEO of Rolex.
For your copy, go to www.RolexTop1000.com.