Firekeepers Casino and Hotel, in Battle Creek, staged the finale of its' month-long "Iron Sous Chef Competition" by having finalists Jerry Bain and Randall Nash square off over four courses of cooking in "Battle Bulb and Stem." In front of judges and a crowd of Firekeepers Casino's culinary staff in Nibi, the resort's premier restaurant, Bain and Randall were compelled, under pressure, to create dishes, including deserts, using lemongrass, shallot, white and green asparagus, fennel, chive, celery, onion, leeks, and celery.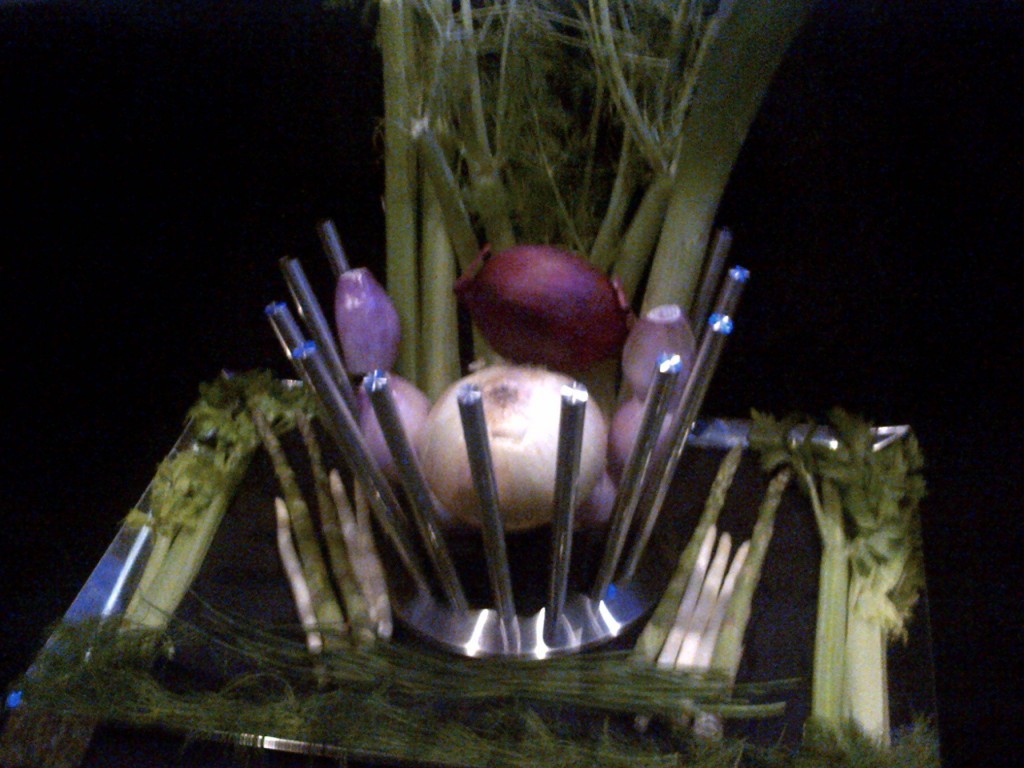 In the end Nash, who is originally from Battle Creek, edged out Bain by serving a chilled shrimp salad; lamb chop; grilled mahi mahi on a soaked cedar plank with apple slaw; and a lemongrass sorbet. Bain countered with a chive crepe of jumbo lump crab; short rib over a leek fondue; smoked salmon with pureed tomato; and a Napoleon with orange cream and caramelized fennel.
The dishes were rated in four categories – taste; use of ingredients; plating; and originality – by judges including Firekeepers president Bruce McKee and its' human resources VP Frank Tecumseh; Battle Creek County Club general manager Steve Redmond and radio/tv host Michael Patrick Shiels.
Firekeepers' audio-visual manager Dana Levine emceed the event, sprinkling in fun facts about food and culinary arts. "How many here have been to the 'Celery Museum' in Portage?" he asked the crowd, for instance.
"This is a great event for the food department. It creates a month of excitement," said McKee. During that month, the talents of a large number of Firekeepers sous chefs were judged in categories such as "Apple Wars" and "Battle Berries."
Bain's wife Stephanie, mother Ruthann, and brother Jason were in attendance.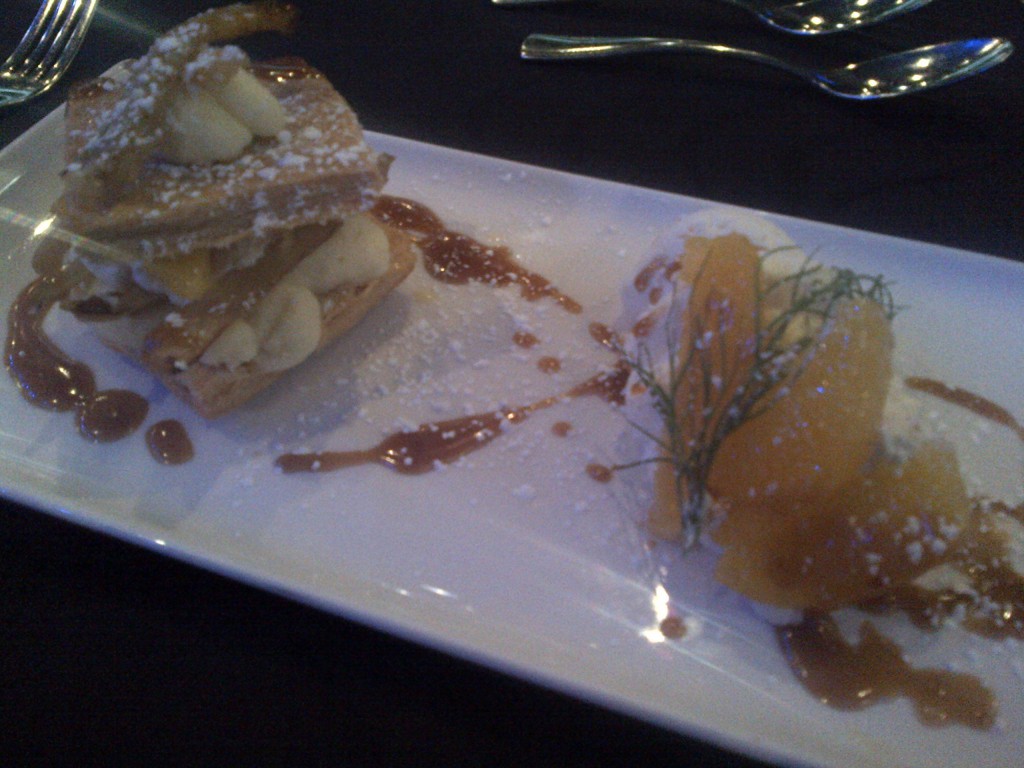 "Since he was a young boy he's always been able to go in the cupboard, grab ingredients, and make something happen," Ruthann, of Harrison Township, explained. "We'd talk about ordering a pizza and Jerry would say, 'Give me the $15 and I will get ingredients and make something.'"
Jason said his brother Jerry goes along on hunting trips not to hunt – but to serve as the cook. And his wife Stephanie says Jerry, after a day over the stove at work, even loves cooking at home. "Our 5-year old already knows what 'levain' is," she joked. (It's a bread starter.)
Nash, in victory, won a brand new set of knives; his name on a permanent plaque in the casino's kitchen, and a radio and TV appearance.