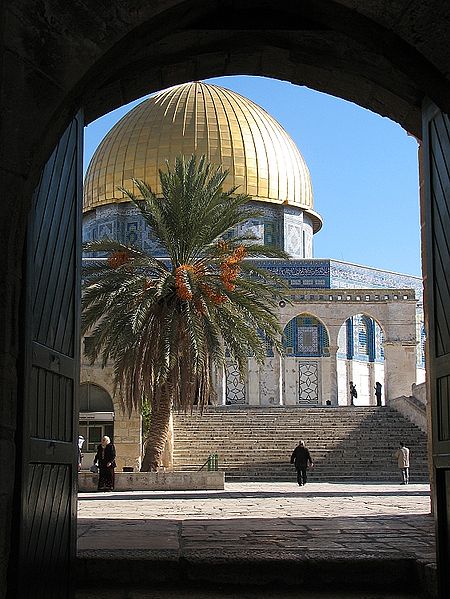 JERUSALEM – Throughout this Holy Week and especially on this Easter Sunday, Bible passages and scripture will be read detailing the accounts of the passion, crucifixion and resurrection of Jesus Christ. Aside from sculptures, artwork and the occasional motion picture, imaginative depictions of these historic events exist only in our mind's eye and, perhaps in our hearts.
But my trip to the Old City of Jerusalem changed that. Visiting the Holy Land brought the Bible to life. Since my visit to Israel, readings in church have taken on an entirely new, living meaning.
To throw open the windows of a hotel room in the lavish King David Hotel, and, as presidents and monarchs have, peer down upon the twinkling, ancient, walled city, gave me the sensation I was looking into history. But it was simply a short walk, not a time machine that put me in the center of the most meaningful, sacred spot for the world's three major religions.
It seemed like a Hollywood movie set, but the Jewish Temple Mount and Western Wall; Muslim Dome of the Rock and Al-Aqsa Mosque; and Christian sites of the Last Supper, crucifixion and resurrection are all contained within the walls of the Old City, each merely blocks from each other.
The Old City, which is only a small portion of Jerusalem, is quartered into Christian, Jewish, Muslim and Armenian sections. While the sacred sites are obviously a place for prayer and reflection, the atmosphere is frenetic and buzzing with palpable activity.
There are colorful surprises around every corner: spice markets, cafes, shopping bazaars, chapels, and schoolrooms open to tourists, the faithful and the sudden swarms of very excited masses who fill the cobblestone streets and narrow passageways. The scene can be intimidating; hiring a guide is a very good idea if you wish to see all of the sights and discover of the lesser evident fascinations, comfortably.
A guide can also help you avoid long lines to kiss the spot where the cross of Jesus stood, which is remarkably close – a few minutes' walk – to the spot where the stone was rolled away from his tomb on Easter Sunday. Retracing the Way of the Cross will lead you through the streets and to various shrines erected at the significant "stations," which clearly mark where Christ was flogged, met his mother, fell and was aided by Simon and Veronica.
Bethlehem, the Garden of Gethsemane, and countless sites of historic significance and interest are clustered tightly together in and around the Jerusalem area, as are lively, interesting restaurants, cultural havens, and shopping.
Admittedly, Israel is a small country in a tough neighborhood. Depending on your personal outlook, concerns about traveling to the Middle East may be either heightened – or alleviated – by the extra, detailed security measures, including a personal interview at check-in and two rounds of metal detector screenings you must pass through in order to board a flight to Tel Aviv. So thorough was security that a harmless a power converter found in my checked luggage was removed as a precaution.
Unlike the United States, security measures – such as metal detectors at some shopping malls and rifles visible on the streets – are evident. I found these curiosities more intriguing than unsettling, and I passed without concern through movie theaters and even through the West Bank border crossing to visit Massada the Dead Sea.
According to statistics, more North American tourists visited Israel in 2008 than ever before. Pope Benedict will be making a pilgrimage in May.
Investigate a trip to the Holy Land by logging on to www.GoIsrael.com.
April 12, 2009
"The Holy Land"
Originally printed in the Lansing State Journal