According to a piece on the BBC website, the images recently appearing on buildings in Northern Ireland are different from their predecessor .
"Murals have long been painted on the end of terraces in Northern Ireland. But the subjects of the paintings are changing. Here golfer Rory McIlroy is pictured on a wall in the Holylands area of Belfast."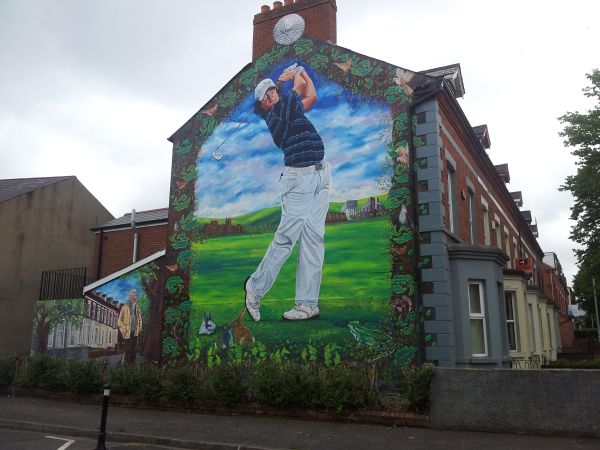 Irish boxer Michael Conlan, who won a bronze medal in the flyweight division at the 2012 Olympics, is also the subject of a mural.
You can see the complete BBC mural slide show by clicking here
According to Wikipedia, "Northern Ireland contains arguably the most famous political murals. Almost 2,000 murals have been documented in Northern Ireland since the 1970s. The murals tend to represent one side's political point of view, or commemorate an event or person(s) involved in the history of Northern Ireland, particularly during the Troubles.
Almost all Northern Ireland murals promote either republican or loyalist political beliefs, often glorifying paramilitary groups such as the Provisional Irish Republican Army, Ulster Freedom Fighters and the Ulster Volunteer Force, while others commemorate people who have lost their lives in paramilitary or military attacks.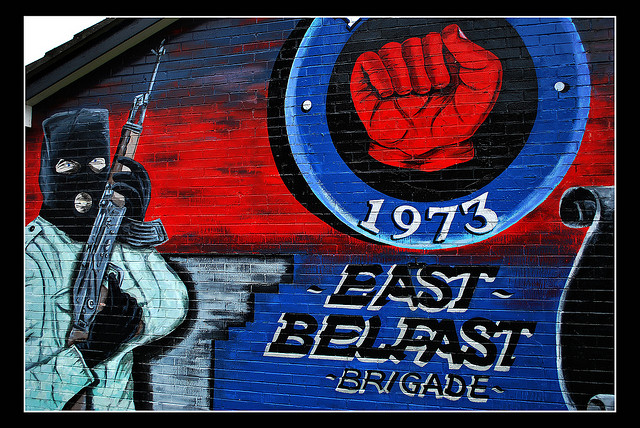 "
For anyone who has been to Northern Ireland, the murals pertaining to the Troubles leave an indelible impression on the memory.
The sports-related paintings are a sign that tensions in Northern Ireland continue to ease.
According to a BBC News story, "About 120 soldiers based in Northern Ireland are to lose their jobs during the next 18 months as part of plans to restructure the Army.
"All current military bases and training facilities in Northern Ireland will remain open under the plans.
"However, the number of troops based in them will be reduced to about 2,000.
"That figure is similar to the troop deployment level in Northern Ireland before the outbreak of the Troubles."
Northern Ireland is home to such phenomenal golf courses as Royal Portrush and  Royal County Down, as well as the course with one of my favorite opening and closing holes, Ardglass.
.