So it's not on the same level as Payton Manning going to the Denver Broncos, but the PGA Tour offered Ryo Ishikawa of Japan a Special Temporary Membership (not to be confused with Double Secret Probation) for the remainder of the 2012 season and he accepted.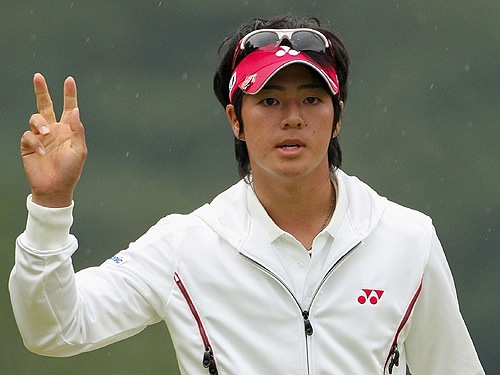 It was Ishikawa's performance in six tournaments that allowed the PGA to invite him. Ishikawa, 20, earned $582,471, including a runner-up finish at the Puerto Rico Open presented by seepuertorico.com, where he surpassed the $411,943 (No. 150 on 2011 money list/Jason Bohn) needed for Special Temporary Membership, the tour said in a press release.
According to the tour, Ishikawa  is eligible to receive unlimited sponsor exemptions for the remainder of the 2012 season. Non-members are allowed a maximum of seven sponsor exemptions and can play a maximum of 12 PGA TOUR events.
Special Temporary Members are not eligible to receive FedExCup points, so it will be interesting to see if that rule is amended were Ishikawa turn into one of the PGA Tour's top players this year.
Ishikawa, nicknamed "Hanikami Ōji," in Japan, which translates to "Bashful Prince," has the opportunity to join the PGA TOUR as a Regular Member for the 2013 season should his World Golf Championship money and official prize money equal or exceed 125th place on the 2012 Official PGA TOUR Money List.
Ishikawa is playing this week's Arnold Palmer Invitational presented by MasterCard, eligible through his top 50 status in the Official World Golf Ranking through March 12.