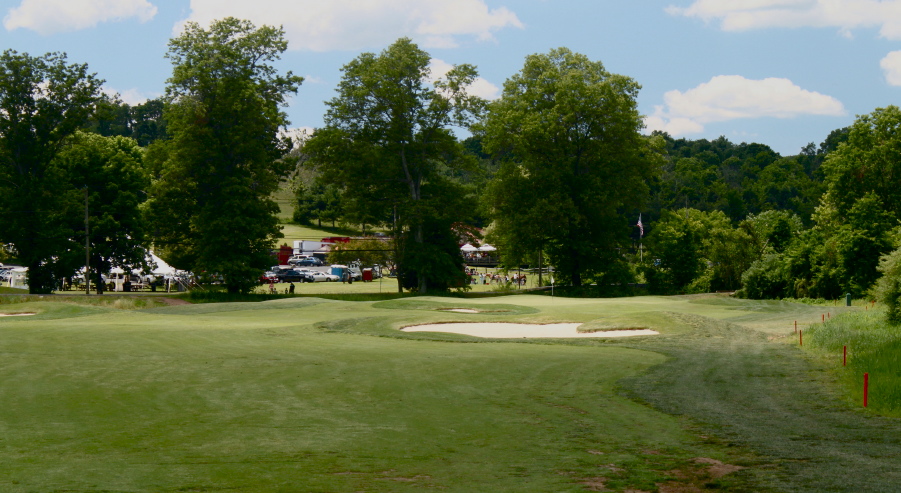 In my July column for Superintendent magazine, I trumpet the Mark Mungeam-designed Apple Course at Lyman Orchards Golf Club in Middlefield, Conn., not far from my house.
You can read the entire piece by clicking here.
My conclusion is that this style of layout just might be one of the answers to the question on how to grow the game of golf.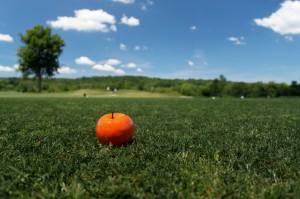 Because my column does not get accompanied by photos, I'm posting some here.
The course is par-29 with a distance of 1,556 yards from the back tees, 1,380 from the middle and 1,211 from the front. There are seven par-3s and two par-4s. Unlike most executive layouts, pitch-and-putts or short courses, Mungeam's Apple is a joy to play. There is only one forced carry and all the greens are open in front so the ball can be rolled on. These are not boring putting surfaces but ones chock-full of rolls and swales. Since green speeds are kept a a moderate pace, beginners won't be intimidated by the breaks.
There is also a good sized driving range and two practice greens.
A few weeks ago I played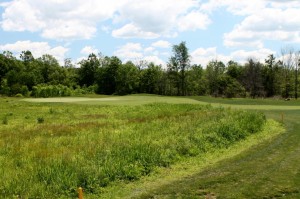 with my friend Logan who had never been on the Apple layout and although not an accomplished golfer, she thoroughly enjoyed the round. We even spent extra time on a few greens putting to various locations.
I've also teed it up there with Brett Zimmerman, who took all these photos. A low single-digit handicap, he shot a course-record 26 and had a blast.
The top photo is of the short par-4 ninth that features a risk-reward tee shot. Apples, appropriately, are the distinctive tee markers. The last picture is of the par-3 third that requires a forced carry from the back but not from the front and middle teeing grounds.