Charles Blair Macdonald is universally considered one of the finest golf architects ever. His portfolio, however, is one of if not the smallest of the masters who worked during the Golden Age of golf design, 1910 to 1939.
Macdonald's work encompasses approximately 12 solo works plus another three projects on which he consulted.
One course credited to his protégé Seth J. Raynor, Morris County Club in Morristown, N.J., appears to be the work of Macdonald.
The most sound pieces of evidence linking Macdonald to the design are letters  and newspaper articles.
The letters were written t0 noted golf turf specialist C.V. Piper by Wynant Vanderpool, an important Morris County member who was intimately involved with the building of the course and was a former president and executive director of the USGA.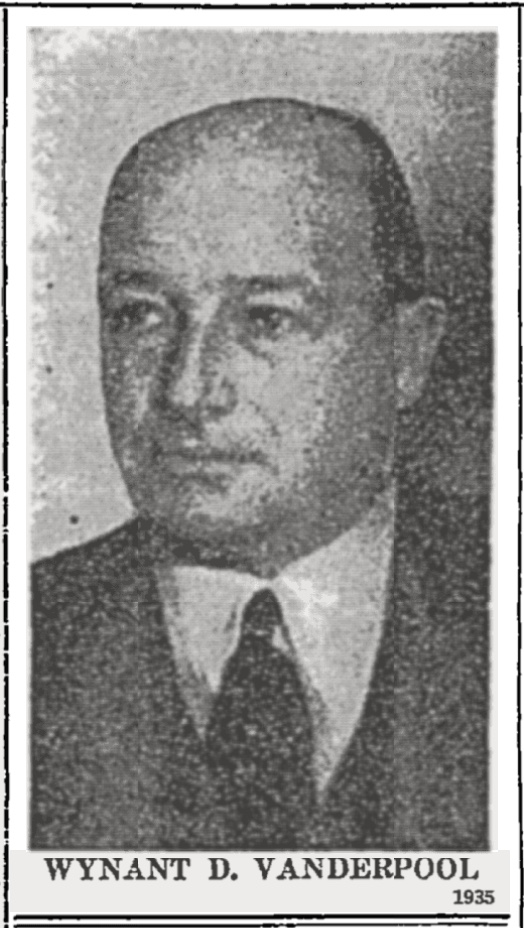 MCC was an prominent club early in the history of American golf. It hosted the 1898 U.S. Amateur won by Findlay Douglas. Macdonald,  the 1895 champion, played in the event losing in the semifinals. The 1896 and 1905 U.S. Women's Amateur were also contested at MCC.
In 1918, Morris County's new course opened, two years after construction commenced. It was built partially on the same site as the previous layout but additional land was purchased for the upgrade. Almost as soon as the course was playable, however, there were significant turf problems,  namely an infestation of grubs, which was the reason Vanderpool contacted Piper.
A letter dated Dec. 12, 1918  credits both architects as having involvement in the MCC design. It reads in part, "About two years ago we commenced work on extending and rearranging our Golf Course and this work was done under the advice and supervision of Mr. Charles B. Macdonald and Mr. Seth E. Raynor (sic)."
The mentioning of Raynor in no way detracts from the hypothesis that it is a a Macdonald design. If it was a Macdonald course, Raynor would have been construction superintendent as he was on every Macdonald creation after the building of the National Golf Links of America where Macdonald initially hired Raynor to survey the property.
Vanderpool sent a second letter to Piper four days later. There is no mention of Raynor.
"Since I wrote to you I have seen Mr. Charles B. Macdonald, and he is much interested in the situation at Morris County as the Course has been laid out practically under his supervision, and the greens and fairway treated according to his idea. He told me at the time he thought it would be wise for us to get you to come to Morris County, if it could be arranged, therefore I am writing suggesting that you come there next Saturday December 21. I, personally, would feel much more satisfied with an opinion from you, after an inspection of the Course, and I know that our Green Committee would also feel more satisfied."
On Jan. 15 of 1919 Vanderpool wrote Piper again and again only Macdonald was discussed.
"I had an interesting talk with Mr. Macdonald yesterday and he is anxious to hear what you report is on the course, and have do doubt the would like to have a word with you when you are in this part of the country."
The other pieces of evidence that point to the MCC design being the work of Macdonald are two comprehensive newspaper articles.  The first one ran in the New York Evening Post of Nov. 23, 1916. It reads in part, "The fact that Charles B. McDonald (sic) had much to do with the laying out of the course places it among the best."
Just over two years later a New York Herald Tribune newspaper story from Dec. 12, 1918 chronicled the agronomic problems the club faced.
The author wrote that Morris County was built  "under the watchful eye of Charles. B. Macdonald."
The story details how new course opened with 16 usable holes, but in a short time the insects destroyed  six putting greens and a number of fairways.
It is not just historical evidence, however, that indicates Morris County is Macdonald's work.
Architect Ron Forse's firm  completed an extensive restoration of Morris County that wrapped up in 2016. Forse does not see the hand of Raynor in the design but can easily spot plenty of Macdonald features. Forse's restoration was in large part based on an undated aerial of the course that is believed to date back to the late 1930s or early 1940s. Among the clues that Forse says makes him believe MCC is the work of Macdonald is the bunker style and placement which are common to Macdonald's work but rarely found on Raynor's.
According to Forse the sand hazards are "more in tune to Mid-Ocean (Club) in Bermuda," a Macdonald layout built by Raynor.
The "pearl necklace" bunkering motif, a series of small sand hazards positioned in a line closely to each other, is found frequently on Macdonald designs and rarely on Raynor layouts. The six bunkers on the par-3 13th at Morris County is a perfect example. The entire green complex, with a putting surface that falls diagonally away from the line of play but is not a Redan resembles closely the first hole at Gibson Island Club in Maryland, a Macdonald course built by Raynor, which opened in 1924.
Forse also referenced the seventh hole at MCC, an uphill par-4 of 320 yards that ends at a green surrounded by seven small bunkers, something that would unlikely to be found on a Raynor golf course. Raynor almost always left open the front of greens on par-4s and par-5s, and if he did place a bunker in front, as with his use of an occasional Lion's Mouth feature, there were still routes by which a shot could be run onto the green. At MCC, the only way to get to the putting surface of the seventh is through the air.
The Morris County greens, according to Forse, are another reason he believes it is a Macdonald course.
"There is a lot more internal and subtle contouring than on Raynor greens," he said.
On a tour of MCC, Forse gestures to a wavy back edge of more than one green complex. He asserts that is Macdonald and not Raynor
At Morris County, except for the left side of the 17th, an Eden Hole, missing are the large greenside bunkers placed well below elevated, manufactured putting surfaces that is as trademark of Raynor. Even on 17 the apparently original bunkering doesn't quite fit the Raynor style. A 1922 photo of the green, which appeared in a grass seed advertisement, shows a hazard that is much thinner than what would be expected of Raynor.
Not everyone, however, is swayed by the arguments.
Morris County member and historian Peter Eld believes MCC is a Raynor design and Macdonald acted as consultant.
He contends club records prove his conclusion, specifically a letter date April 22, 1922 that was sent to Morris County members. The letter recounted that in 1915 the Plan and Scope Committee recommended "… the preparation of plans for the reconstruction of the Golf Course to be prepared by Seth J. Raynor in consultation with Charles Blair Macdonald, Esq."
According to an Eld, "The letter goes on to state that the recommendations were approved by the Board of Directors and that plans for the golf course were prepared."
Eld wrote in an email with regard to who thinks is the architect of MCC, "My view is that a plan for the course, i.e.the design, was the work of Raynor in consultation with MacDonald. I do not agree that Raynor was 'the construction superintendent'. There was a paid supervisor on site daily by the last name of Laing."
The man, according to a Aug. 25, 1918 article in the New York Tribune was "Jim Laing, the golf golf professional of the the Crescent Athletic club, who is now the greenkeeper and superintendent of the Morris County Golf Club… ."
In 1916 when construction on the new Morris County course began, Raynor was a busy man with projects that would have taken him way from Morristown. Opening that summer was the Blind Brook Club in Purchase, N.Y. He mostly designed the course, although the club would not implement fairway bunkers for another year or so and would do it without any input from Raynor.
In 1916 and '17 work was also underway on Raynor's Mountain Lake Club in Florida. Raynor was also waiting for construction to start on Shoreacres Club in Lake Bluff, Ill., and Country Club of Fairfield, in Connecticut. The projects were delayed by the First World War.
Macdonald also had projects going at that time.
MCC has records of payments to Raynor by the club but none for Macdonald. That, however, is not surprising, Macdonald never took money for his course design work.
Whether or not Morris County is a Macdonald or a Raynor, the fact remains it is a challenging and thoughtful layout that a hundred years after it opened is still entertaining golfers.