The writers at The A Position are usually spoiled rotten traveling to the world's greatest golf destinations. But sometimes, the trips are just rotten. This month—joined by guest correspondent "Traveling Joe" Passov, travel editor for Golf Magazine—they all remember those trips from hell that prove the old saying that "there's no place like home."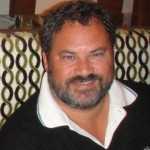 I'm a man of many paradoxes, so perhaps it's no surprise that my worst golf-travel experience was also my best. My first trip to China, in 2007, crackled with memories for a lifetime, from ascending the Great Wall to teeing it up at the world's longest (and one of its highest-altitude) courses, Jade Dragon Snow Mountain, a joy-filled 8,548-yard romp in the shadows of the Himalayas. Ah, but there were downsides. Start with lost luggage for the first five days. Putting it charitably, I'm not a petite individual, and finding replacement clothes in a Beijing merchandise mart was as frustrating as it was comical. Subsequently, I almost caused an international incident trying to play some holes out of order at Robert Trent Jones Jr.'s Spring City layout in Kunming, nearly had my pocket picked in Lijiang's Old Town, had fish nibble on my dead skin in a nearby spa, and fought a futile duel trying to devour a meal of hairy crabs. By the way, before you attempt your Great Wall climb, make sure you're in shape. So taxing were the steep, wide steps that my calves and hamstrings proved useless for the rest of the trip. Of course, cutting short my climb gave me pause to reflect as to how lucky I was that golf had taken me to this amazing place—and made me painfully aware that my shirt had begun to ripen.
—Joe Passov
I arranged a visit to the Doral Blue Monster coinciding with business, and I was excited because my round was first in the morning following the PGA Tour event at Doral. I was going to play the course in Tour condition. The shop didn't open until 10 minutes before my tee time so I would not get to hit range balls, irritating me from the start. I also needed golf balls, so when I paid I also grabbed a dozen Callaways. I signed and left, but once out the door I looked and realized I had been charged $18 four times—$72 for a dozen. When I went back inside the shop manager said they only sell balls by the sleeve, even though they are in a box. Then when I got to the tee and opened the first sleeve, I noticed that each ball had the NBC logo on them. These balls were from the pro-am! Doral hadn't even paid for these balls. What a rip-off!
—Casey Alexander, caseyalexandergolf.com
About 10 years ago, I visited a course in Spain designed by a prominent American golf design firm. We'd heard rumors about the course's new ownership group doing some remodeling that had compromised the design. We checked in, paid the green fee, and headed out in the mandatory cart. As far as we could see, we were the only players on the course. The rumors were, alas, true—new houses pinched onto the edges of once generous fairways and stone fences loomed off the backs of some greens. It was pretty awful, so it seemed fitting that the battery in the cart died when we were at the furthest point from the clubhouse and there was no one around to help. We heaved our clubs on our shoulders and headed back to the clubhouse so we could tell the surly gent behind the counter in the pro shop where to find the fallen buggy. "The cart stopped working," we told him. "It's by the 13th green." "So you played 13 holes?" Yes, we agreed. "OK, so I give you back 5/18 of your green fee, for the holes you don't play." He pulled out a calculator, as if this was a routine transaction, then opened the till and gave us the refund. We were too flabbergasted to object. It was customer service straight from the playbook of Torquemada.
—John Strawn, JohnStrawn.com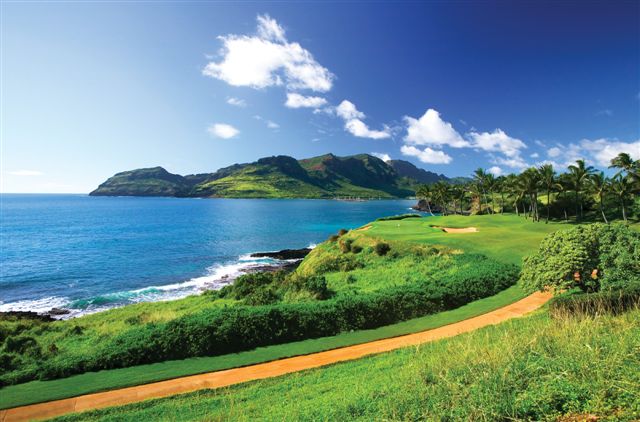 So what if it's a three-flight journey, this is my first trip to Hawaii, and to the lovely island of Kauai for a fistful of golf rounds. Say what, the initial flight is late? I missed the connection? I have to spend the night in a flea-bag airport motel in Honolulu, arriving a day late? Excuse me, now I'm here but my luggage and clubs aren't? I have to jump into the middle of a round in mid-day heat with by now fairly rank and humid clothing, facing the iconic par-3 13th at Kauai Lagoons (above) with rental clubs? And you're asking why I promptly dump the shot into the Pacific? Could it be the thought of having to borrow underwear from fellow travelers since my luggage will only arrive at the airport the day I depart? Might as well ask why I want to go back and take that shot over. Well, it wasn't Hawaii's fault.
—Tom Bedell, tombedell.com
On a golf trip to Turkey's terrific Belek region I was unfortunate to be traveling with the quintessential "ugly American." If our hosts took us to the famous fish restaurant, she was in the mood for meat and asked for it. The next day, when we were entertained at the famous kabob restaurant, she wondered if they didn't have any fish. If someone else's room was higher than hers in the hotel she complained to the front desk. On tours, as soon as our guide finished explaining something, she'd ask a question that he'd just answered. And at one golf course, she actually told the pro that he should give our group of journalists gifts so we'd be sure to remember his property. Being the most gracious of hosts, the Turks never let on that she was anything other than reasonable. I learned from this to be grateful for everything that I'm lucky enough to be given, and also that it's okay to want to punch a woman in the face.
—Jeff Wallach, JeffWallach.com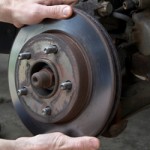 In hindsight, of course, it's obvious how bad of an idea it was to replace my own brakes on a Saturday that was both immediately after Thanksgiving and prior to a Southern California golf trip. I blame it on the tryptophan, my brother blames it on my short fuse, but after unsuccessfully attempting to replace the driver-side caliper onto the rotor, I Tiger Woods'ed my fist into the back of an old bookcase, assuming I'd blow through the pressed cardboard backing and relieve some of my anger. Instead I caught the solid shelf and broke my right hand. Three days later, after swinging one-handed around 15 holes of the Monarch Beach Golf Links, I had emptied my bag of balls. To make matters worse, I was set to get fit for a new Scotty Cameron putter the next day, but I could barely hold the club with my right hand. I still have that putter and sometimes I use it as penance, because it only works when I putt one-handed.
—Jason Kerkmans, jasonkerkmans.com
When James Bond visited the One & Only Ocean Club on Paradise Island, The Bahamas, to play poker in Casino Royale, they poisoned him. When I went to play golf, they poisoned my experience. I've been to plenty of crummy golf courses and resorts, but usually not at a place charging upwards of a grand a night and hundreds for golf. I won't recount every harrowing detail of bad service and terrible food, but I will what made this the worst "deluxe" golf resort I've visited. I showed up for my tee time to be told the threesome I was scheduled to play with had made a friend the night before, so they bumped me back a couple of hours. I've never, ever heard of this, and to make it worse, I was staying there and they didn't call. Then they made me go off 10 because a cruise ship group had a block of times. Thanks to the pace of play, I couldn't finish, which was fine because the course is blah. In 20 years of travel, the Ocean Club is the ultimate example of how with lots of money you can build a beautiful place, but it doesn't matter if they can't run it. I've been invited back for free, but that's still too pricey. It's even odder because the One & Only Palmilla is so good.
—Larry Olmsted, LarryGolfsTheWorld.com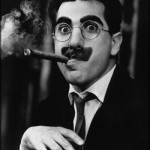 I've been remarkably fortunate with golf travel in that I've yet to be roughed up by a tsunami, bitten by a snake, ripped off by club pirates, or poisoned by a master chef du ptomaine. Still, a couple of trips were marred by "personalities," if you will, which is a central theme of many travel disasters. During one, I was stuck in a Sierra foothills golf cart and bungalow with a strange little bearded man who wore coke-bottle thick black-rimmed glasses, chain-smoked cigars, and mumbled a non-stop commentary about his game, which wasn't remotely good or entertaining. Through tender mercy he left a day early with back pain, although four years later the smoke still lingers in a few of my shirts.
—Jay Stuller, jaystuller.com
The basic concept of the trip—a tour around the Piemonte region of Italy in advance of the Turin Olympic Games, with greater prominence accorded the food and culture than the golf—could probably never turn out as great as it sounds. But the difference between concept and reality need not have been so cavernous. First off, the notion that Italians would welcome visitors out of some shared love of the game proved false. On assignment for a national golf publication, I was able to wrangle my way ("It's impossible") onto only one course, a slightly undersized, though scenic, track, and that thanks only to a pro who winters in Florida. More than such indignities, though, tourism officials had arranged an itinerary ponderous for its lack of activity and points of interest. From a turgid dissertation on truffle hunting to interminable meals—which improbably managed to detract from the gastrocentric theme—the time was spent mainly loitering. Not surprisingly, it didn't bring out the best in some of the attendees, either.
—Tom Harack, TomHarack.com
I wish I could say I wasn't to blame
But there is one golf trip I remember with shame.
The memory still cuts like a sharp, shiny knife
Of a visit to Ireland with my then-wife.
Our journey was meant to be sweet and romantic
But after three or four days I had grown frantic.
We stayed in a castle hard by the sea
And I obsessed about playing the great Bally B!
It was just down the road, so near I could taste it.
This was my chance, how could I waste it?
Just one round, I begged, and though the lady had doubts,
She decided to trust me and let me go out.
You know the rest. With sparkling courses around every bend,
Our romantic vacation had come to an end.
Oh, I bought presents and did my best to pretend
That I was thinking of her, not of golfing again.
But it was over. Our marriage would not recover
After I'd shown my weakness as a links lover.
Of all explanations my ex will be wary,
So let me just say—I hope you loved Kerry!
—Stephen Goodwin, stephenhardygoodwin.com
Twenty-six Christmas seasons ago, a much needed vacation to a very well-known multi-course resort on Florida's west coast was on the docket. I'd also managed to sneak some days away from a demanding sales rep job at an even more well-known underwear company. My happiness was short-lived: the room was worn, dark, and dank; food service was practically non-existent; the Championship "name" course was only open one afternoon, with the second best course closing the second day and the third resort course, under aeration, the only option; cold and rain were plentiful; and when the sun finally appeared late one afternoon, I tried to hoof it and play a couple of holes near my room—only to be outed by the Director of Golf and admonished that 'Walking is not allowed. This is a First Class Resort." I left the next day. Worse yet, the Briefs Boss discovered my absence and I was fired.
—Janina Jacobs, janinajacobs.com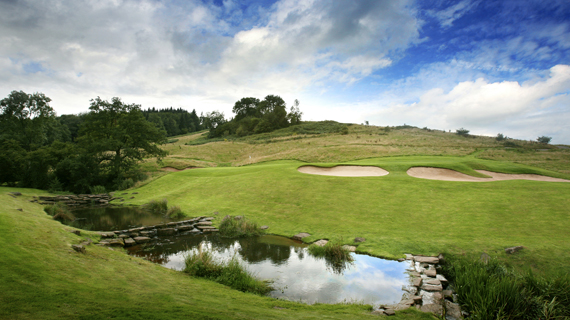 While I really enjoyed being one of the first to play the Twenty Ten Course at Celtic Manor, which hosted the 2010 Ryder Cup, getting there proved to be my worst travel experience. I scheduled a connecting American Airlines flight to Kennedy with a four-hour layover, but it was cancelled. I finally got to the Zoom check-in 50 minutes before the scheduled departure, but no one was there. They had gone to the gate; no way to contact them although it turned out the flight left almost an hour late. So I had to spend an extra night, taking the next Zoom flight the next day. Not sure how I did it, but American Airlines sent my bags to London, leaving me with no clothes. The new flight to London stopped over in Bermuda. Then we arrived late and I spent two hours getting through customs since many of the regular workers were out on holidays. My bags? They were at the other airport. My driver got me there and I finally arrived almost 48 hours after leaving home, mostly in the same clothes although I had put a change of underwear in my brief case for some reason. My hosts and others on the trip made the rest of my time in Wales a great experience.
—James McAfee, jamesamcafee.com
The rain in Spain lies mainly on the plain. Except in November, when it can rain everywhere, all the time, as it did on my honeymoon in 1993. Invited to play in the pro-am of the Madrid Open, I built my post-wedding trip around the blessed event. Did I say that right? Paired with Englishman Barry Lane, we slogged around Puerta de Hierro's esteemed Arriba course huddled under umbrellas while it rained gatos e perros. Seville was dry, but there was no golf to play there. After driving through the rugged Sierra Nevada, we descended to the Costa del Sol, "Coast of the Sun." We renamed it the Costa del Deluge. Sotogrande, Valderrama, Las Brisas, Torrequebrada—all the great courses were a vast green puddle, their surfaces stippled by the stinging, relentless rain. No amount of Gore-Tex could ward off what fell from the sky on that trip. In retrospect, bad for golf, but good honeymoon weather.
—Brian McCallen, BrianMcCallen.com
I'd never been to Puerto Rico, but gained an opportunity to cover a PGA Tour event and play there. My travel from California had the choice of stopping either in Dallas or Houston. I chose Dallas. Unfortunately, tornados chose it, too, and once we landed, we were grounded for two days where I slept in the airport. By the time we were cleared to leave, the golf event was concluding so I returned back home without ever setting foot in Puerto Rico. In the meantime, I had more than 48 hours to reflect in the DFW airport, where nearby 19 people were killed, dozens of homes destroyed, and more than 900 flights were cancelled. Maybe I was lucky after all, yet if I had chosen Houston my trip to Puerto Rico would have happened without a hitch. And I've still never been to Puerto Rico!
—Bob Fagan, robertfagan.com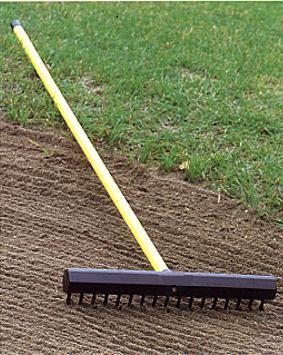 It should have been the so-called dream trip: Five primo venues in Scotland, with my dad and brother—their first-ever Old World golfing venture. Western Gailes, Gleneagles, Machrihanish, Turnberry… I mean, with a docket like that, what's the worst thing that could happen? Well, your back could out. I was 2-over on the 11th hole at the King's Course, at Gleneagles, round 2 of 5, when I bent down to pick up a rake and out it went. Forget the score I was eager to post. Forget the fact that my game has never been the same. I had 18 more holes on the Monarch Course that afternoon and my first-ever visits to Machrihanish and Turnberry in the next 48 hours! I wasn't about to sit in the bar so I soldiered on and, thanks to a wide variety of liquid depressants and muscle relaxants, I completed the rounds and proved fairly good company. I even harbor some fine memories of the trip (my dad and brother have several more; they kicked my ass). But looking back, it strikes me as a massive opportunity lost.
—Hal Phillips, halphillips.net
On my last day in the Dominican Republic I got more adventure than I'd bargained for. I was playing an early round by myself at the Cocotal course in Bavaro. There I was sitting in my cart, 100 yards from the 11th green, waiting for the three guys in front of me to putt out. Suddenly, five thugs wielding machetes jumped out of the bushes and attacked the threesome. Two fell struggling to the ground while the third bolted down the fairway toward me. We made a beeline for the clubhouse. The golf director jumped into a cart with the chap I'd rescued and headed out to number 11. I cooled my heels in the pro shop. About 40 minutes later, the director returned. "The robbers jumped over the fence and the guys are fine. In fact, they've decided to finish their game," he announced. I decided to join them. The somewhat shaken Americans had been robbed of 30 U.S. dollars and one pair of golf shoes. We finished with no further incidents, except I did score a birdie on the 16th.
—Anita Draycott, anitadraycott.com