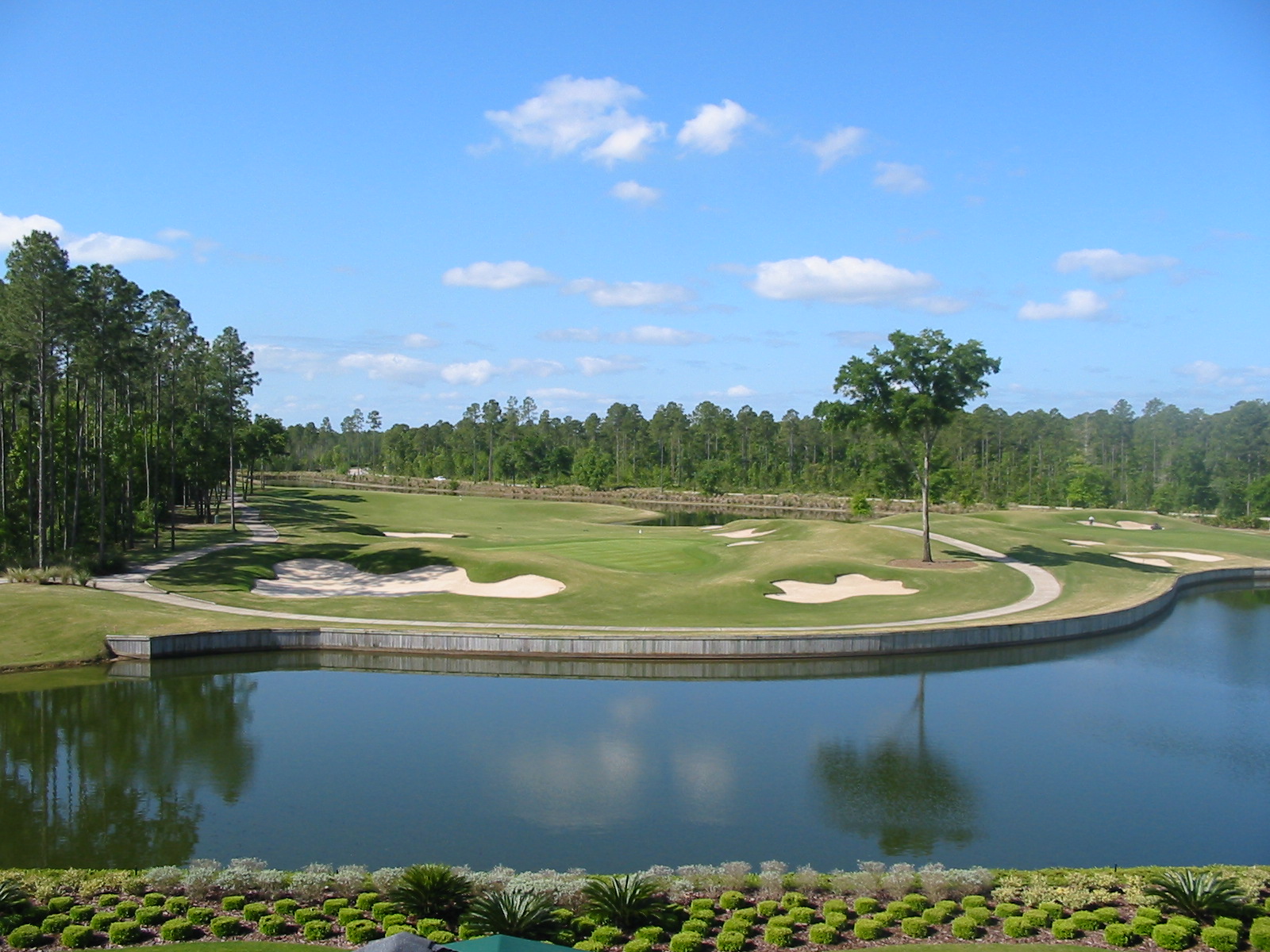 Billy Casper Golf Purchases St. Johns Golf & Country Club From St. Joe Company
(Vienna, Va.) – Billy Casper Golf, America's second-largest golf course owner/operator added to its portfolio with the recent purchase of St. Johns Golf & Country Club in St. Augustine, Fla., from The St. Joe Company.
Billy Casper Golf is no stranger to St. Johns having managed the semi-private course for St. Joe since 2007.  St. Johns is the centerpiece of the St. Johns residential community recently built to completion. Billy Casper will continue to direct maintenance, staffing and training, clubhouse operations, golf instruction, marketing and public relations, special events and financial management.
St. Johns is noted for being one of the top courses in the country, considering it serves as a host facility for the PGA TOUR Qualifying School first stage for five years.
"Billy Casper Golf has been a wonderful partner, expertly operating St. Johns, driving revenue and creating great experiences for member and daily-fee golfers," says Nick Cassala, president of Residential Development for St. Joe, one of the largest landowners in Florida. "This transaction was a natural step in our transition out of St. Johns as the residential sales in the community were completed earlier this year."
Billy Casper Golf chairman/chief executive officer Peter Hill is looking forward to guiding St. Johns through its next phase of growth.
"We're ecstatic to acquire St. Johns from an existing client, and look forward to continuing its recognition among northern Florida's premier clubs," Hill said from his Vienna, Va., headquarters. "From a company standpoint, St. Johns aligns well with Billy Casper Golf's growth strategy."
Meanwhile, Billy Casper Golf continues to manage SouthWood Golf Club in Tallahassee, Fla., for St. Joe. It also manages Victoria Hills Golf Club in DeLand, Fla., a highly rated daily-fee course  previously owned by St. Joe.
St. Johns is an award-winning Clyde Johnston-designed course, and attracts golfers from throughout the southeast United States. Carved out of a pine forest and featuring occasionally arduous wind patterns, the par-72 layout tests golfers of all abilities and plays 7,236 yards from the back tees.
Earlier this year, under Billy Casper Golf agronomic direction, St. Johns was designated a "Certified Audubon Cooperative Sanctuary" by Audubon International for its high standards protecting the environment and preserving the natural heritage of golf. According to Audubon International, St. Johns is one of only five courses in the Jacksonville area to achieve certification, joining the elite TPC Sawgrass, Amelia Island Plantation, The Palencia Club and BCG-managed Bent Creek Golf Course.
Billy Casper Golf, founded 20 years ago by golf legend Billy Casper, manages properties in 25 states and outside the U.S.
Troon Golf to Manage Ironhorse Golf Club in Kansas City
(Kansas City, Mo.)  – Troon Golf, the largest golf course operator in the world, just announced it was selected manage Ironhorse Golf Club in Leawood, Kan., an affluent suburb of Kansas City.
 Ironhorse Golf Club's par-72 layout was originally designed by Michael Hurdzan. The course gained immediate acclaim after opening in 1995 when Golf Digest ranked the facility the No. 1 "Best Public Golf Course" in Kansas. Additional Golf Digest accolades quickly followed when the course was named one of the "Best New Courses" in 1996 and the "Best New Affordable Golf Course" in the United States. As the course matured, it continued to receive honors from local and national publications.
 "We are extremely pleased to be selected by the city of Leawood to manage Ironhorse Golf Club," said John Easterbrook, Troon Golf executive vice president of operations. "We are confident that our expertise in golf course management, agronomy and sales and marketing will play a vital role in the club's future success."
 Ironhorse Golf Club recently reopened after a major renovation was completed, ensuring the course will continue to meet the highest level of agronomic standards. Major course improvements include a redesign of green complexes as well as enhancements to the entire drainage system. The successful renovation upholds the facility's commitment to offer the best course conditions in the area.   
 "The city of Leawood is thrilled that Troon Golf will be managing this property for us," said Chris Claxton, director of the city's parks and recreation department. "Based on the commitment to excellence that the Troon name brings to many golf courses around the country, coupled with a history of success, Troon Golf was a unanimous decision for the selection committee. We will work diligently and cooperatively with the Troon Golf staff to reestablish Ironhorse as the premier golf facility in the metro area."
 Amenities at Ironhorse Golf Club include a 5,000-square-foot clubhouse and fully equipped practice area that features a three-hole practice course, two putting greens, chipping green, and two practice bunkers. The 2,500-square-foot practice tee provides ample space for players to work on their full-swing technique with five target greens set at various distances. Ironhorse Golf Club is also associated with The First Tee, a national organization that works to introduce the game of golf to juniors from all different backgrounds.
 Headquartered in Scottsdale, Ariz., Troon Golf oversees golf properties in 31 states and 26 countries.