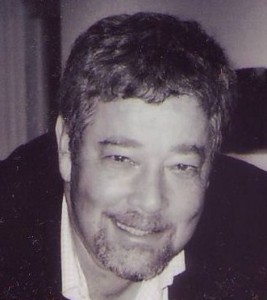 Can there be a bigger hurt than ending the season with a loss to your arch-rival with a Super Bowl berth hanging in the balance?
Uh, no.
Bears fans are aching after the 21-14 loss to Green Bay. And while I learned very early on that if you're going to be a sportswriter, you can't be a fan, this defeat has generated a certain amount of angst. I still like to see the Bears do well. This is the team that I grew up on, in a family of sports fans, which is probably why I was attracted to sportswriting in the first place.
It's not that I get all worked up like a fan. When my wife used to make her hospital rounds and other nurses found out she was married to a sportswriter, they wanted to know how she could deal with it. They dreaded Bears losses because their husbands would become impossibly surly in defeat. For a sportswriter's wife, they figured, it must be even worse.
Oh no, she'd assure them. My husband doesn't really care who wins or loses.
That's not exactly true. I care. But it's on a more cerebral level. I root for the story, and for people (athletes and coaches) I know, because I know how hard they work and how much winning means.
And in the case of the Bears and the Packers, it's a little more difficult because, having gone to school in Wisconsin, I have many Packer friends, and we were trading barbs all week before the game. And now they have bragging rights.
If the Bears had lost to anybody else besides the Packers, it would be easier to swallow.
That said, this was not a surprise. Although the game was played in Chicago, Aaron Rodgers clearly has established himself as a premier quarterback, and that's one thing all NFL championship teams all have. The Packers also proved themselves all season by surviving a string of injuries that would have torpedoed a lesser team.
Meanwhile, the Bears caught breaks all season, beginning with a bizarre call that wiped out a Detroit touchdown in the opener that would have beaten them. This whole season, things seemed to set up for the Bears. They have a tremendous defense. Devin Hester is a remarkable kick returner. And their quarterback, Jay Cutler, is talented. But the Packers are all-around solid in a way the Bears were not.
In other words, while the fan in me hoped the Bears would have good fortune on their side one more time, the sportswriter knew the stars were aligining for Green Bay.
Even for a guy who tends to keep his emotions in check about these things, it's still an empty feeling.