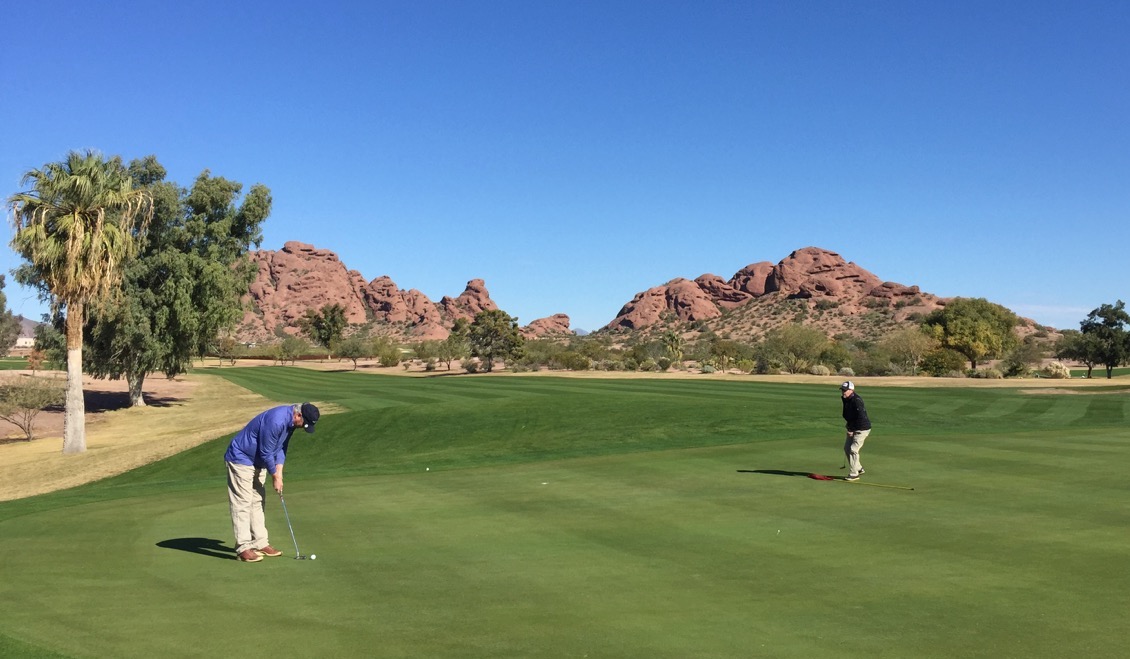 PHOENIX, Ariz.—Many large cities have a public golf course with a cult-like appeal. You know, the one where, days of yore, golfers got in line at 3 a.m. to secure their spot.
The advent of online tee times, an aging golfer population and other factors have reduced this stuff to urban legend. But it used to happen.
In Chicago, it was George W. Dunne (nee Forest Preserve National). In New York, it was Bethpage Black. In LA, Rancho Park.
In Phoenix, that course was Papago.
I tried to play there a few times when I was in the Valley of the Sun for football games, but never quite managed it. I'm not a 3 a.m.-in-line guy. My swing isn't worth that and the football game/work precluded that, anyway.
But I finally got a chance to play there recently. And now I have a sense of what all the hubbub was about.
The strange part is that Papago is way different than what I had envisioned.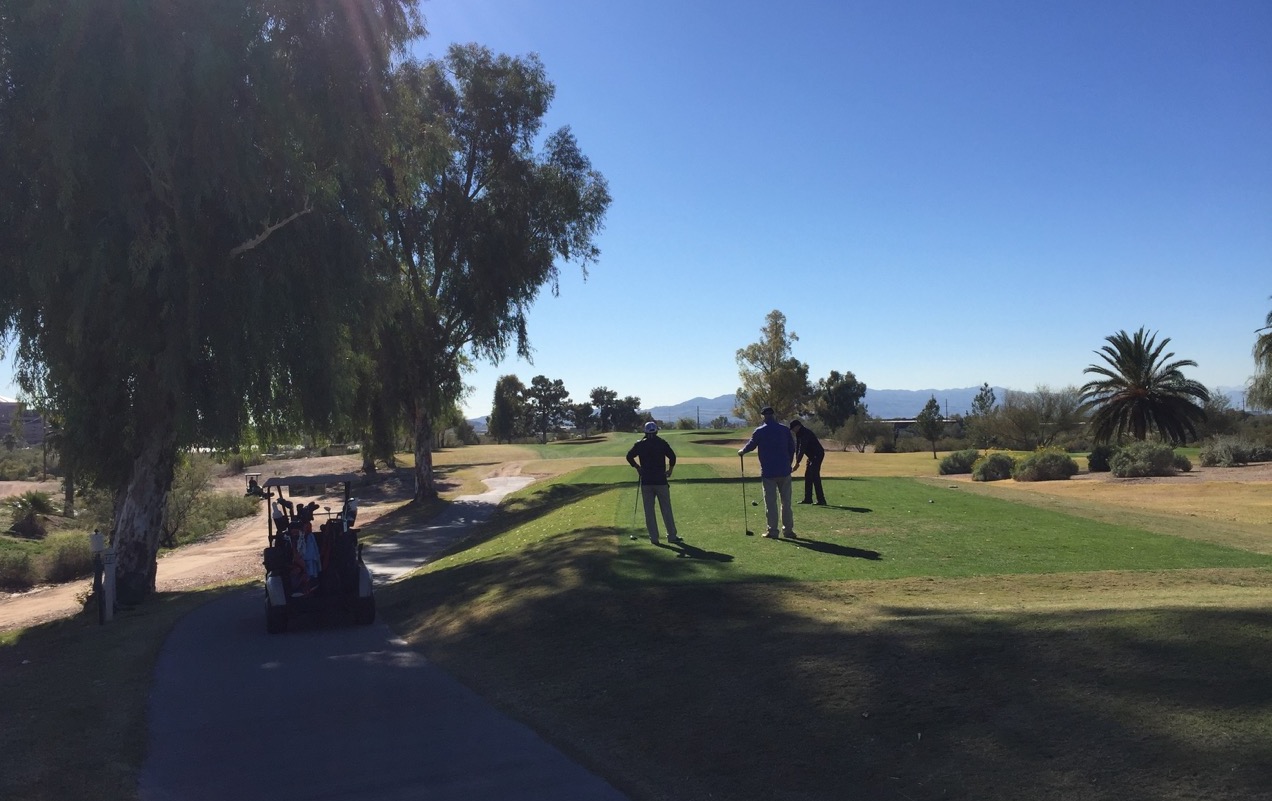 I was expecting a pure desert-mountain layout. Papago has a lot of that. But it also has trees and rough that give it plenty of moments where a Midwestern golfer feels right at home. It has strategic challenges that require precise shotmaking. But it also is open to a variety of options in many areas.
I wasn't sure what to expect on the clubhouse front. But Papago's new clubhouse, which opened in September, has it all covered. The building is spacious and inviting. And the linchpin, Lou's Bar and Grill, has all the ingredients to attract golfers and non-golfers alike—a lovely patio, a strong menu and a variety of beverages.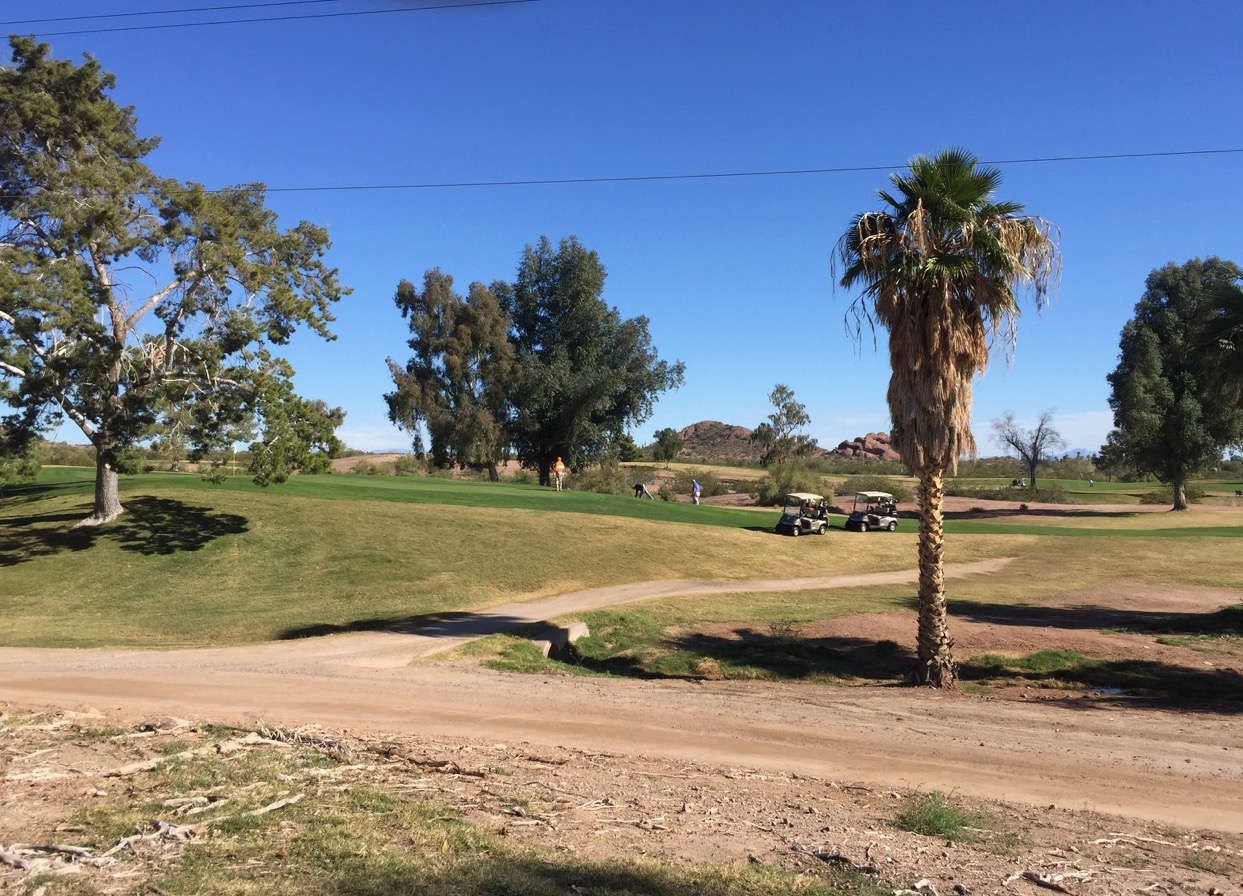 What was really surprising, though was the most important thing: The golf course. I knew it would be good. But interestingly, while it was playable for an aging short-hitter like me, the single-digit guys in our group talked about what a difficult challenge it posed.
That, to me, is the measure of a good golf course.
It opened in 1963, a design of William Francis Bell, who also did Torrey Pines. There was an extensive renovation in 2008.
And now Papago is getting another big boost. It has become home to the Arizona State men's and women's golf teams. ASU alum Phil Mickelson played the key role in the funding and design of a state-of-the-art ASU practice facility, which includes everything from an extensive short-game area to air-conditioned hitting bays for its range. No detail was spared. Anywhere.
Public golfers obviously will benefit from the partnership of ASU, the city of Phoenix and the Arizona Community Golf Foundation, who oversee the Papago revival. ASU is vacating its Karsten course home, which will be redeveloped.
A 72-hole layout, Papago stretches out to 7,316 yards from the tips. It has four other tee boxes that start at 5,404 yards.
If it less of a desert-mountain course than I expected, it has an abundance of desert-mountain views.
And perhaps best of all, golfers no longer need to queue up in the pre-dawn darkness to tee it up at one of America's most iconic public golf courses.