That's right, nobody 'needs' a coach and you can quote me.  Besides, YOU are POWERFUL, right?  That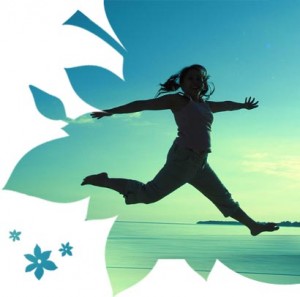 said, aligning with a coach won't just maybe, but almost certainly will propel you toward living the life of your dreams.
Perhaps you are like I was. Yes, you ARE powerful, probably very successful in the eyes of others, but crave something more.
You see; we probably share much in common.
Yes, I was very successful having made many marks in business and beyond, but I was stuck and more frustrated than I wanted to admit.  Candidly, I was afraid to ask for help, a bit too proud to admit that I needed it.  After all, I had done pretty well fending for myself.  Besides, I was an optimistic, can-do sort, well read, and already 'knew' the content that most any coach might offer me.  The truth be known, my finances were strained and I felt that I couldn't afford the thousands of dollars in fees that most reputable coaches charge.
My thinking on the subject continued for about a half dozen long years.  Nothing really changed except my angst – it grew.  In the meantime, my income declined and though I started to coach others, I was making very little progress with it.  Yes, I finally sought coaching.
My God, the coaching worked!  My only regret was that I didn't seek a coach earlier.  Now I live a life that many dream of, and more importantly, one I totally love.  And I have moved from success to fulfillment!
I now have many more fantastic relationships, enjoy traveling the world, pursuing my hobbies, as well as writing, healing, coaching, giving back – whatever.  New opportunities now come my way at every turn.  While many saw their financial assets decline with the recession, mine increased.  Best of all, my angst was gone and my own coaching practice took off.  (Yes, we coaches have coaches, too and sometimes two or three!)
Well, YOU are in the RIGHT PLACE and NOW may finally be the RIGHT TIME for YOU!
============

Ten years ago, I never would have imagined that I'd be coaching.
My clients don't work with me for my resume of extremely satisfied clients spanning entrepreneurs, CEO's and senior managers, world-class athletes, celebrities, award-winning saleswomen, renowned educators, authors, artists, musicians, soldiers, and homemakers – and yes, other coaches.  (About one quarter of my clients have more than one coach.)

Rather, my clients work with me because they are ready for their NEXT level of success.  Powerful women work with me because they are ready to fly – and they get the power of having a coach, who truly sees their brilliance, yet refuses to buy into their story.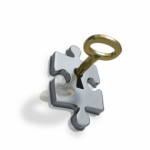 You deserve and will find with me a safe, confidential, and non-judgmental open relationship.   Perhaps you may be in transition with your job, finances, health, relationships, business, life balance, etc.  Your world could involve a partner, children, parents, co-workers, investors, board members, or competitors.
Maybe you are considering a big life change – moving, separation/divorce, dating, a career move or you are experiencing declining energy or libido.  Maybe the issue is money, bereavement, ill health, building a business, or too little time?  You could even be starting out in your career.

============

My coaching is not from a template.
EVERTHING I do is highly personalized and tailor-made for the person in front of me.  MY CLIENT.
Modesty aside, I am exceptional at what I do and I do change lives … for the better!
I now choose to work with only a few new clients a year.  And all of my clients meet four simple criteria: they have a sense of inspiration, they bring a challenge, they are fun, and they are committed.  None of my clients 'needs' me.  As I said in my title, nobody 'needs' a coach.
I won't sugar coat anything and insist upon mutual authenticity.  I will tell you how it is.  And I'll do that from an authentic and loving place. After all, YOU are the expert on you.
My coaching fees like my services are individualized to fit the client and you can be located anywhere in the world.  Age is not important and my clients have included straight and lesbian.
============

It Will Cost You More Than Money.
My coaching is not for everyone.
My coaching requires courage and commitment.  It doesn't require confidence, for confidence is a result.
My clients and I typically work together for a minimum of seven months and their life absolutely transforms.
You must be ready to invest your energy, your time and your commitment to creating something powerful in your life that will have a lasting impact.
If you are ready, we will talk.
AND YOUR LIFE WILL TRANSFORM!
Email me at rsf4653@aol.com to schedule an exploratory conversation.
"Helping you to grasp your dreams and move you to success and onto fulfillment."