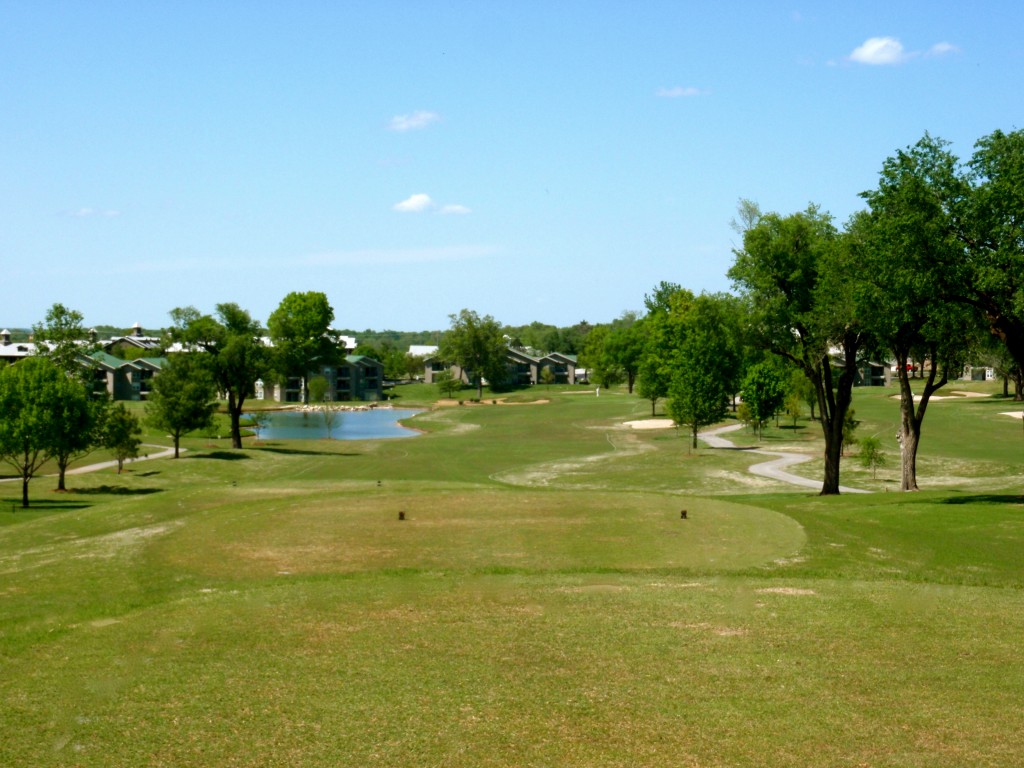 The first tee shot at Holiday Hills is one of the toughest with water squeezing the left side and trees on the right.
Holiday Hills might best be described as a short, sporty golf course that is very playable at a par-68 and only 5,822 yards from the back tees.  Unlike its Branson neighbors, the layout is largely situated on flat terrain and lacks enough of the punch or challenge that many more discriminating golfers will want or expect.  The layout, however, is not without its challenges as water comes into play on a couple holes and there are several narrow fairways along with some attractive greensites.
Holiday Hills is a good option for the less accomplished golfer that wants to have a more enjoyable, less stressing round of golf while visiting the Branson area.
Fagan Rating:  C. Holiday Hills is a pleasant, but not particularly remarkable test of golf and thus gets an "average" rating.  That said, it is one of the area's more popular courses and definitely has its place as I would highly recommend the layout along with its friendly service to the casual or novice golfer.
Below is the attractive third hole at Holiday Hills with the green up the right side.