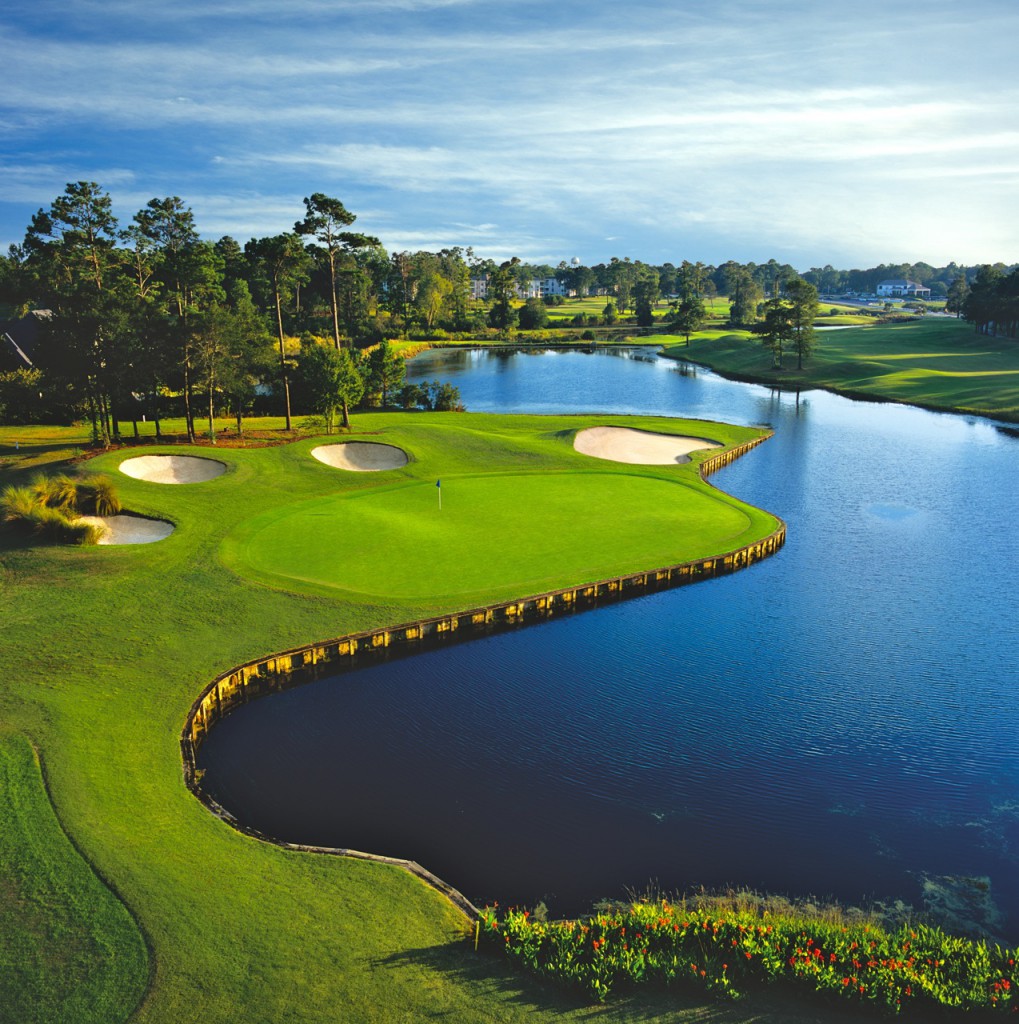 The 189-yard par-three 5th on the Jones Course at Sea Trail is sure to get your attention.
The challenge in building golf courses in the greater Myrtle Beach-Brunswick (NC) County area is creating new and different looks and challenges due to the relative similarity of the surrounds. With the Rees Jones Course at Sea Trail, you will discover a gentler rolling of the terrain that is anything, but flat and routine. This is one of the more attracting and engaging layouts in the area.
Rees Jones fashioned a 6,761yard (from the tips) layout that seems to play much longer than its yardage might suggest. The smallish sloped well-bunkered greens make for challenging targets and though the fairways seem ample, they have plenty of trouble should you begin to spray your tee shots. Water is prominently featured on nine holes and provides some glorious vistas.
While their par-fours were solid enough, it was the par-threes and par-fives that really impressed me. I thoroughly enjoyed the look and challenge of the four one-shotters, but it was the 189-yard 5th hole that most impressed me. From an elevated tee, you must carry completely over water to reach a large green making not only execution, but also club selection critical. As for the three-shotters, the 8th and 9th holes are tantalizing with the first bending right and the next going left. If you play conservatively, there is nothing too difficult about either, but at 500 and 530-yards respectively, both are tantalizing for big hitters.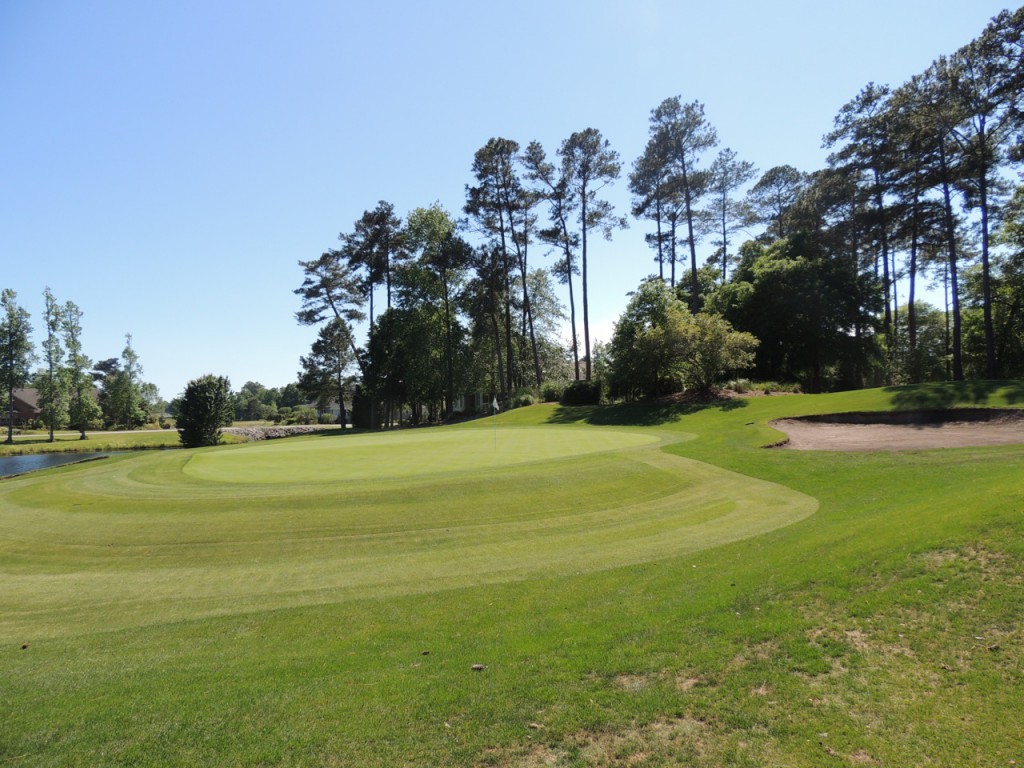 The beautiful par-five 8th hole on The Jones Course is a 500-yard risk-and-reward affair that evokes comparisons to the back nine par-fives at Augusta National.
As you finish the first third of your round, you will quickly begin to realize that the course is getting better and better. There is plenty of game to be had at Sea Trail's Rees Jones Course, but it is not desperately penal either. It is never boring with its terrain and is well worth the visit!
One of the other two golf courses at the popular Sea Trail, the Willard Byrd Course (named after its designer Willard Byrd) is a traditional wooded parkland built around several man-made lakes. With a total length of 6,740 yards, accuracy rather than distance off the tee paramount to good scoring. While the terrain is a bit more level than its sister course (Jones), the Willard Byrd Course features a good bone structure and is fun to play.
Below is the par-three 7th on The Byrd Course, typical of the many attractive holes there.